CMS Provides Guidance to States on Managed Care Contract Review
As states attempt to control increasing healthcare costs, many Medicaid programs are seeking approval from the Centers for Medicare & Medicaid Services (CMS) to implement Medicaid managed care programs.  In 2013, nearly 68 percent of Medicaid beneficiaries were enrolled in some form of managed care, and this percentage is only expected to increase through 2016.
Federal regulations appearing at 42 CFR § 438.6(a) require that CMS review and approve all state Medicaid managed care contracts.  In an effort to increase transparency, CMS recently released its State Guide to CMS Criteria for Managed Care Contract Review and Approval (State Guide), outlining the standards and criteria used by the applicable CMS Regional Office to review state Medicaid contracts with managed care entities.  Specifically, this State Guide lists over 350 criteria or contract requirements, organized into 11 categories, that the Regional Office staff will specifically look for in approving state contracts.  For each criterion, CMS provides the statutory or regulatory reference and which type of managed care entity it applies to.
Historically, CMS Regional Offices review and approve state managed care contracts against a current version of the "CMS Checklist for Managed Care Contract Approval (checklist)."  Prior OIG Reports have found that CMS Regional Office staff failed to consistently utilize the entire checklist prior to approving contracts.  The new State Guide appears to update, clarify, and better organize many of the same requirements in the checklist, which will likely prove beneficial for states, CMS, and managed care plans in developing and reviewing contracts.
However, this State Guide only outlines current requirements as of February 2015. For the last few months, CMS has been indicating that it will update its current Medicaid managed care regulations, which have not been significantly modified since the 1990s.  And in fact, last week CMS issued proposed mental health parity rules for managed care, which expand mental health parity requirements to Medicaid managed care organizations.  CMS is also expected to release general Medicaid managed care rules to update 42 CFR § 438 and better align Medicaid managed care requirements with existing commercial, Marketplace, and Medicare Advantage rules.  These regulations have been highly anticipated, especially after recent OIG reports assessing beneficiary access in Medicaid managed care found that CMS and states are not adequately developing and monitoring access standards, and in many cases, beneficiaries confront providers not accepting new Medicaid patients and long wait times for appointments.  While according to Modern Healthcare (subscription required), CMS officials were planning to release these rules in January 2015, the Department of Health and Human Services' Unified Agenda indicates these regulations might be released this spring.
So while this new State Guide will likely prove beneficial for states, managed care entities, and other interested parties in addressing Medicaid managed care contracts, it must be seen as just an interim step while we await the CMS release of its Medicaid managed care rules.
* Lauren is admitted in New Jersey only, and is practicing under the supervision and guidance of Members of the Washington, D.C. office.
Author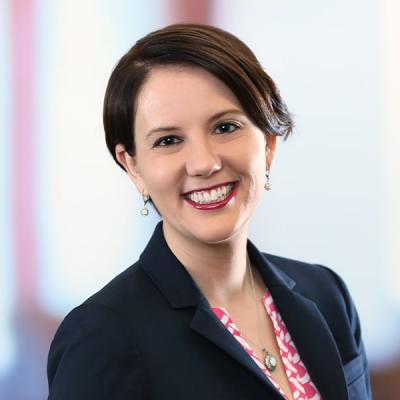 Lauren M. Moldawer is an attorney who advises pharmacies, PBMs, managed care organizations, and other payors for Mintz. She provides guidance on transactional, regulatory, and fraud and abuse matters. Lauren draws upon her experience working for the Federal Coordinated Health Care Office.