Genetic Testing, Genome Sequencing, and the FDA
In recent years, the Food and Drug Administration has been struggling with how to adapt the regulatory paradigm for in vitro diagnostic devices (IVDs) – any test that detects a disease, condition, or infection – to the rapidly developing world of genetic and genomic testing services.  As the health care system continues to move towards the White House's vision of precision medicine, FDA appears to be doing its part by exercising its medical device authorities over emerging genetic and genomic IVDs in a risk-based and scientifically driven manner.  This blog post will highlight some recent actions taken by the Agency that relate to genetic and genomic testing, as well as some ongoing activities in this area that we will continue to monitor for our readers.
Regulatory Actions on Autosomal Carrier Screening Gene Mutation Tests
Early this year, FDA authorized the marketing of an autosomal carrier screening gene mutation test for Bloom Syndrome, submitted by 23andMe as a de novo classification request.  The company filed this de novo request because there was no legally marketed device upon which it could rely for a showing of substantial equivalence; such a request triggers FDA's review of available science and other data provided by the applicant so that it can determine whether to classify the novel device as low-risk (Class I) or moderate-risk (Class II).  In the case of 23andMe's carrier screening test, FDA concluded that the device should be regulated as Class II subject to special controls.  23andMe launched its new Personalized Genome Service direct-to-consumer product last month, touting itself as the "first and only company to receive FDA authorization to market a direct-to-consumer genetic test."
As a direct consequence of its review of 23andMe's data and the Agency's de novo classification decision, in late October FDA published two orders that apply to all "autosomal recessive carrier screening gene mutation detection systems" going forward.  Specifically, as noted above, this generic type of device has been classified into Class II (subject to special controls for medical devices) and also exempted from premarket notification requirements (also known as a 510(k) notification).  As a consequence, companies that may want to market similar products can do so without filing any sort of documentation with the Agency before launch, as long as all of the general controls for medical devices (registration and listing with FDA, labeling, quality systems compliance, etc.) and all of the relevant special controls for this particular device type have been met.
The genetic test device is defined as: "Autosomal recessive carrier screening gene mutation detection system is a qualitative in vitro molecular diagnostic system used for genotyping of clinically relevant variants in genomic DNA isolated from human peripheral whole blood or saliva specimens intended for prescription use or over-the-counter use.  The device is intended for autosomal recessive disease carrier screening in adults of reproductive age.  The device is not intended for copy number variation, cytogenetic, or biochemical testing."  What is most interesting about this new device classification is the detailed and extensive "special controls" that have been put into place by the Agency to provide reasonable assurance of its safety and effectiveness.  The new classification regulation, which will be codified at 21 C.F.R. § 866.5940, includes a list of 6 special controls with which any marketer of this type of product must comply.  They set forth requirements for instructions for how an OTC user can obtain access to genetic counseling services; the type of specimen collection devices that are permissible for use with the test; specific labeling information, warning statements, and how to present certain data about the test such as its clinical validity and the results of user comprehension studies when the device is offered OTC; performance specifications; and limits on distribution.
Clinical Laboratory Tests and a New Regulatory Paradigm
The final control in the new regulation described above - distribution limits for a marketed autosomal recessive carrier screening test - specifies that only the manufacturer of the test, the manufacturer's subsidiaries, and clinical laboratories regulated under CLIA may lawfully distribute the product.  Many of FDA's public health concerns about the widespread availability of direct-to-consumer genetic tests through outlets such as Amazon.com (as communicated by the Agency in a slew of enforcement-like letters sent to manufacturers in 2010) would be mitigated by these distribution limits and other special controls for the device. As other types of genetic and genomic test systems receive FDA's blessing, we expect to see similar controls established to ensure safety and effectiveness.
In response to the significant growth of this industry with respect to the complexity of the tests, the number of players that do not meet the traditional form of a clinical laboratory, and the number of potential patients being affected, and following its 2010 enforcement sweep, FDA held public meetings and requested stakeholder input on how to modernize its regulation of this specific class of IVDs. In late 2014, FDA released a proposed framework for regulating laboratory-developed tests (LDTs) intended to clarify that only IVDs intended for clinical use and also designed, manufactured, and used within a single laboratory will continue to be subject to enforcement discretion for premarket review and compliance with quality systems rules. Certain moderate-risk and high-risk tests, however, will become subject to those regulatory requirements over time using a phased-in approach that would begin after FDA finalizes the LDT framework and guidance documents.
The LDT proposal has generated significant controversy, including several competing alternative proposals from interested parties, and there has been no indication from FDA on a time frame for a final policy. In the absence of final action agency here, clinical laboratories are feeling uncertain about how to move forward with introducing new tests and those concerns about a lack of clarity have started to be expressed to the Agency. So we would expect some indication from FDA in the near future about its plans surrounding the proposed regulatory framework for LDTs. It is also worth noting that after a downtick in letters going from FDA to manufacturers of genetic/genomic tests during the past 12-15 months, we have in the past month or so noticed a renewed interest from the Agency in communicating to those companies that their activities may be in violation of the regulatory requirements for diagnostic tests.
High-Throughput Genome Sequencing and Clinical Validity
Last but not least, this week FDA is hosting two days of workshops to collect more information from researchers and business alike regarding how to advance next-generation sequencing (NGS) technologies into clinical practice, building on similar meetings held in February 2015 and in prior years. NGS is a term used to describe new technologies that allow rapid sequencing of large segments of an individual's DNA or even their entire genome – potentially leading to the ultimate form of personalized medicine. The challenges faced by both FDA and developers of these products derive from the fact that a single NGS test can yield information about millions of genetic variations in a single individual and, accordingly, the diagnosis or risk assessment of multiple diseases or conditions. This makes it impracticable, if not impossible, for a developer to collect data on every single variant and its potential clinical relevance.
At the workshops, Agency officials and scientists working on NGS technologies in academic, commercial, and clinical labs will discuss the pros and cons of various analytical standards approaches and the possibility of relying on publicly available, independently curated genetic databases in order to establish clinical relevance of a given test (as FDA did for two cystic fibrosis sequencing assays cleared in 2013). The ultimate goal of these workshops is to inform FDA as it develops a "flexible, adaptive regulatory approach" to NGS tests that also ensures "patients receive accurate and meaningful results, while accommodating innovation in test development," as the Agency notes in one of its discussion papers for this week.
Besides the regulatory challenges facing developers and users of cutting edge genetic and genomic tests, pricing and reimbursement strategies are also being assessed for their impact on the uptake of personalized medicine.  My health care colleagues are monitoring those issues and have previously discussed the implementation of Alternative Payments Models to advance personalized medicine.
Author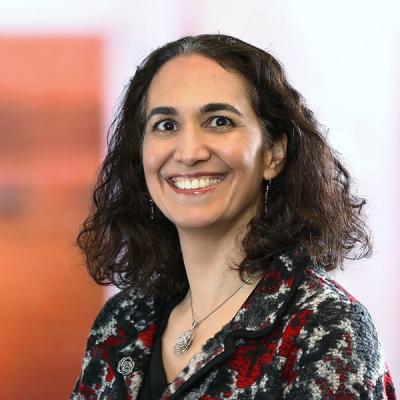 Joanne counsels global clients on the regulatory and distribution-related implications when bringing a new FDA-regulated product to market and how to ensure continued compliance after a product is commercialized.