The Managed Care Industry – 2015 Year in Review
As we start a new year, let's take a look back at a few hot topics that emerged in the managed care industry in 2015 and will likely be drivers of developments in 2016.
Industry Consolidation – The Changing Landscape
2015 was a year of significant activity for MCOs large and small. In addition to proposed mergers among some of the largest payors, smaller MCOs are also consolidating with other MCOs, as well as service providers, in an attempt to leverage purchasing power and integrate care models. As we discussed in our Pharmacy Industry year in review, consolidation reshaped the traditional PBM industry paradigms with a move away from stand-alone PBMs to MCO and provider-affiliated PBMs.
Competition Scrutiny
Moving into 2016, we will learn whether the proposed consolidations will be approved and whether the trend will continue. The government will also generally continue to scrutinize health care competition, paying close attention to the proposed mergers among Aetna/Humana and Anthem/Cigna. In early 2015, our colleagues highlighted the FTC-DOJ workshop examining health care competition where the agencies' worked together to identify and examine the potential competitive implications of strategies currently used by providers and payors seeking to reduce costs and improve quality.
We are also beginning to see competition scrutiny expand beyond the regulatory agencies. For example, the House Judiciary Subcommittee on Regulatory Reform, Commercial and Antitrust Law held hearings examining competition in the PBM industry, while the Central District of Illinois District Court permitted a small regional hospital's antitrust challenge to its largest competitor's exclusive dealing contracts with payors to move forward.
Value-based and Alternative Payment Models
The Affordable Care Act reignited payor interest in value-based payment models. As a result, value-based and alternative payments were a big part of 2015 and will continue in 2016.  For example, CMS used its authority under the Affordable Care Act to test innovative health care payment/service delivery models and will permit Medicare Advantage plans to offer value-based plans in 2017. Specifically, plans in Arizona, Indiana, Iowa, Massachusetts, Oregon, Pennsylvania and Tennessee will be permitted to offer what are known as "value-based insurance design" ("VBID") plans.
ACOs continued to be at the forefront of alternative payment models, with CMS updating the Medicare Shared Savings Program and issuing a long-awaited final rule for the associated fraud and abuse waivers. CMS continued to recognize the need for increased flexibility for providers and payors to be able to fully take advantage of the potential savings available through this alternative payment model.
Data, Data, and more Data
MCOs continue to face the growing trend of transparency. In April 2015, CMS released Medicare Part D data about the prescription drugs that physicians and other health care providers prescribed in 2013 under the Medicare Part D Prescription Drug Program.  CMS touted the data release as "part of the Obama Administration's efforts to make our healthcare system more transparent, affordable, and accountable."  We expect more data to be released and for it to be analyzed and used by MCOs, PBMs, and others.
The increased focus on data availability highlights the government's use of data analysis to enforce and predict health care fraud and abuse.   In fact, the Part D data release was followed by the OIG's publication of two reports focusing on fraud, waste, and abuse in the Part D program.  The OIG reported that incidents and investigations relating to Part D were increasing, and as of May 2015, it had over 500 pending complaints and cases involving Part D; an increase of over 130% in the last 5 years.
Stay tuned for our colleagues' post this week looking at the year-in-review in health care enforcement defense trends and predictions for what may come in 2016, as well as our upcoming webinar.
Authors
Member / Managing Member, DC Office; Chair, Health Law, Communications, Antitrust & ML Strategies Division
Susan advises health care industry clients and private equity firms in complex and high stakes transactions. She focuses on challenges facing managed care organizations, specialty pharmacies, and pharmacy benefit managers.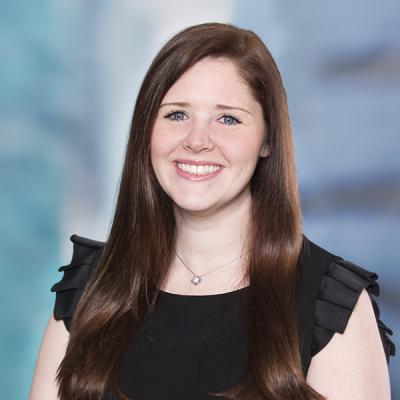 Bridgette A. Keller is a Mintz attorney who applies her experience in health system administration and ethics in health care to her health law practice. She advises health care providers, ACOs, health plans, PBMs, and laboratories on regulatory, fraud and abuse, and business planning matters.