Judge Sides with AseraCare, Grants Summary Judgment in $200 Million FCA Case
Much like the rest of the health care world, we have been following the AseraCare case since May of last year when the Alabama federal district court granted AseraCare's motion to bifurcate its False Claims Act (FCA) trial into Phase I that would address "falsity" and Phase II that would address "knowledge" and other FCA elements.  In October, the jury sided with the Department of Justice (DOJ) and qui tam relators in Phase I and found that Medicare claims submitted by the provider of hospice and palliative care services for 104 patients were objectively false.  Yesterday, the district court granted summary judgment in favor of AseraCare on the basis that the government's proof on the falsity element fails as a matter of law.  The court held that if "all that exists is a difference of [medical] opinion," there can be no "falsity" under the FCA.
In this case, relators (and DOJ in intervention) accused AseraCare of overbilling Medicare for hospice services by hiding information from physicians in order to obtain certifications of hospice eligibility from those physicians for patients who were not terminally ill.  To establish that AseraCare had falsely certified patients as eligible for hospice care, the court found that DOJ relied upon the opinion of a single medical expert who reviewed the patient files and determined that those records did not support the certifications at issue.
This case has been one to watch for many reasons.  First, DOJ used statistical sampling to arrive at a damages figure of more than $200 million by taking a sample of 124 patients from a pool of 2,181 patients, looking at payments in the sample, extrapolating those payments to a larger universe of claims and then tripling the amount (as treble damages are allowed under the FCA).
Second, in what DOJ called an "unprecedented" move, U.S. District Court Judge Karon O. Bowdre granted AseraCare's motion to bifurcate the trial into two parts.  In Phase I of the trial, the jury would consider whether the claims submitted by AseraCare for a sample of 121 patients (the judge had removed some claims from consideration) were objectively false.  In Phase II, DOJ would have to prove that AseraCare had knowledge that the claims for those 104 patients were false.
Third, Judge Bowdre limited the evidence that DOJ could introduce in Phase I, finding that DOJ had waited too long to tell AseraCare that it would use anything other than expert testimony and patient records to show objective falsity.
Fourth, on October 23, 2015, four days after the jury reached a verdict in Phase I and found that 104 of the 121 claims at issue were, in fact, objectively false, the judge sua sponte held a hearing and reviewed the jury instructions given in that first trial.  Judge Bowdre concluded that she made two errors in her instructions: (1) failing to provide an instruction on objective falsity or objective evidence of falsity; and (2) overruling the defendant's request for an instruction that a difference of opinion is not enough to establish falsity.  AseraCare moved for a new trial.  Judge Bowdre granted AseraCare's motion and denied DOJ's motion for reconsideration.
Fifth, on November 3, 2015, the court, again sua sponte, issued an order stating that it would reconsider summary judgment before setting a new trial date in light of the deficiencies in DOJ's evidence at trial.
Finally, yesterday Judge Bowdre issued a Memorandum of Opinion in which she announced that she would grant AseraCare's motion for summary judgment.  Judge Bowdre explained that "this case boils down to conflicting views of physicians about whether the medical records support AseraCare's certifications that the patients at issue were eligible for hospice care.  When hospice certifying physicians and medical experts look at the very same records and disagree about whether the medical records support hospice eligibility, the opinion of one medical expert alone cannot prove falsity without further evidence of an objective falsehood."
She also commented that the court was "concerned that allowing a mere difference of opinion among physicians alone to prove falsity would totally eradicate the clinical judgment required of the certifying physicians" and that if "all the Government needed to prove falsity in a hospice provider case was one medical expert who reviewed the medical records and disagreed with the certifying physician, hospice providers would be subject to potential FCA liability any time the Government could find a medical expert who disagreed with the certifying physician's clinical judgment."  The court "refuse[d] to go down that road."
Given the many twists and turns in this case, as well as the dollars and legal precedent at stake, it would not be surprising if DOJ appealed this decision.  Nevertheless, this decision is an important one for FCA defendants in cases involving allegations of medical necessity where the government relies on the opinions of medical experts to establish falsity.  We will certainly stay tuned and report on any future updates.
Authors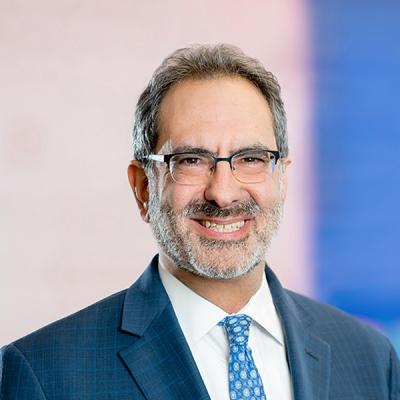 As a former official in the Civil Fraud Section of the U.S. Department of Justice, Larry has deep experience handling FCA investigations and qui tam litigation for industry leading health care clients across the country.
Samantha advises clients on regulatory and enforcement matters. She has deep experience handling violations of the federal ant-kickback statute and FCA investigations for clinical laboratories and hospitals.