Massachusetts Establishes Road-Map for New ACO Program
Massachusetts Secretary of Health and Human Services, Marylou Sudders, held a public meeting earlier this week to receive feedback on the proposal of the Executive Office of Health and Human Services (EOHHS) to overhaul the Massachusetts Medicaid program, known as MassHealth.  Overall, the feedback received at the meeting was positive and signaled a consensus that the proposed reforms are on the right path, though greater detail is needed.
What does reform look like?
Last week, proposing the first major reform of MassHealth in about twenty years, EOHHS announced the details of its vision for the new MassHealth Accountable Care Organization (ACO) Program and its plans to request a Medicaid Waiver amendment to implement the program.  EOHHS cited unsustainable cost growth in the MassHealth plan as the driver for its proposed restructuring and explained that it has an "urgent window of opportunity" to renegotiate its Medicare 1115 Waiver to support this initiative.
The goal is to transform MassHealth from a fee-for-service (FFS), "siloed" care delivery to a program based on integrated ACO models. EOHHS defines ACOs as "provider-led organizations that coordinate care, have an enhanced role for primary care, and are rewarded for value – better cost and outcomes – not volume."  The plan would continue to rely on Medicaid Managed Care Organizations (MCOs) to pay claims and work with ACO providers to improve care delivery.
Under the plan, ACOs would be certified by the Health Policy Commission and be designed to fit one of three models:
Model A – Integrated ACO/MCO Model – This model is for organizations that include an MCO and ACO integrated through ownership or joint venture. The entity would receive prospective payments (as MCOs currently do) and be responsible for reimbursing providers.
Model B – Direct to ACO Model – ACOs would operate under the MassHealth Primary Care Clinician (PCC) plan. The model would include a risk sharing arrangement under which the ACO would be paid based on MassHealth FFS rates along with a retrospective reconciliation.
Model C – MCO Administered Model – ACOs would contract with MassHealth MCOs. ACO providers would be paid FFS payments by the MCO and there would be retrospective reconciliation between the ACO and MCO. The MCO would also be expected to play a greater role in population health management.
What's next for ACOs, Providers, and Participants?
EOHHS is moving MassHealth more aggressively into an integrated delivery ACO model. The initiative provides an excellent opportunity for existing ACOs and ACO providers to expand care delivery to the MassHealth population.  It also provides an opportunity for MCOs to develop new ACO models and bring more providers within the scope of integrated delivery systems.
MassHealth plans to conduct a pilot program beginning in December 2016. The application process to participate in the pilot begins in May 2016. EOHHS expects the full program to begin in October 2017, with the application period for participation expected to begin this summer.  EOHHS anticipates that it will select ACOs by December 2016. Beginning this fall, EOHHS will also re-procure all MassHealth MCO contracts for an effective date of October 2017.
EOHHS also expects to release the proposed Medicaid Waiver in May 2016, with a 30-day comment period. It plans to submit the Waiver request to CMS in June 2016, with waiver and funding to take effect July 2017.
Stakeholders can provider written comments through the end of April by emailing [email protected].  After April, comments regarding proposed reforms can be provided through the formal public comment process associated with the 1115 waiver.
Authors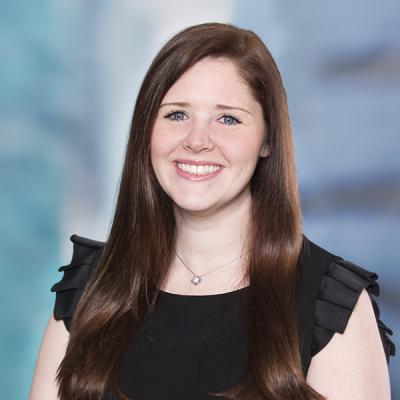 Bridgette A. Keller is a Mintz attorney who applies her experience in health system administration and ethics in health care to her health law practice. She advises health care providers, ACOs, health plans, PBMs, and laboratories on regulatory, fraud and abuse, and business planning matters.
Daria guides provider entities, including long-term facilities, home health and behavioral health facilities through the regulatory aspects of complex transactions and strategic initiatives.