Biosimilar FDA Approvals on the Horizon As More States Enact Substitution Laws
UPDATE (August 31, 2016): Shortly after we published this blog post, FDA approved Sandoz's biosimilar to Amgen's Enbrel (etanercept), called Erelzi (etanercept-szzs). Erelzi becomes the third biosimilar to receive FDA approval (the second for Novartis subsidiary Sandoz) and is indicated for rheumatoid arthritis, polyarticular juvenile idiopathic arthritis, psoriatic arthritis, ankylosing spondylitis, and plaque psoriasis, similar to Enbrel.  
In a sign of growing scientific acceptance and understanding of the biosimilar regulatory pathway, FDA's Arthritis Advisory Committee (AAC) voted unanimously last month in favor of approving two new biosimilar products – GP2015, Sandoz's biosimilar to Amgen's Enbrel (etanercept); and ABP 501, Amgen's biosimilar to Abbvie's Humira (adalimumab). If approved, both biosimilars would be labeled to reduce inflammation in patients with autoimmune diseases, such as rheumatoid arthritis.
After reviewing data from analytical, pre-clinical, and clinical trials demonstrating that the proposed biosimilars are "highly similar" to their respective reference products, the AAC recommended that FDA approve each of the two abbreviated biologics license applications (aBLAs).  The committee also voted that the totality of the evidence presented by each biosimilar sponsor supported extrapolation of those data to all of the reference products' currently approved indications.
FDA often refers new drugs, devices, and biological products to its advisory committees for expert advice on technical and scientific issues. Although the Agency does not always follow an advisory committee's recommendations, in this case FDA is expected to approve both of these new biosimilars. These pending products would join two other biosimilars that have already gained FDA approval: Sandoz's Zarxio (filgrastim-sndz), approved in March 2015; and Celltrion's Inflectra (infliximab-dyyb), approved in April 2016.
We have created a chart summarizing the pending and approved BLAs for biosimilars using publicly available information. FDA does not release information on submitted applications until they are approved. However, the manufacturer may choose to release this information on its own and often includes such regulatory updates in investor communications. The chart can be found here. We'll continue to update this chart periodically.
Sandoz filed GP2015's BLA in October 2015, and Amgen filed ABP 501's BLA in November 2015. The quick turnaround time in reviewing the biosimilars at the AAC – about 8-9 months – suggests that FDA is feeling pressure to move biosimilars through the scientific review and approval process as quickly as possible.
Two other biosimilars seeking FDA approval have received "complete response letters" from FDA regarding their applications: Hospira's biosimilar to Amgen/Jannsen Biotech's Epogen/Procrit (epoetin alfa), as reported in Pfizer's Q3 2015 earnings call; and Sandoz's biosimilar to Amgen's Neulasta® (pegfilgrastim), as reported in Novartis' Q2 2016 earnings call. FDA sends a CRL when it has identified specific issues in the marketing application that must be resolved before FDA would approve the proposed product. These issues must be fully addressed within one year of the CRL; if not timely resolved by the applicant, FDA will consider the BLA withdrawn.
As biosimilars gain FDA approval, patent issues remain a barrier to entry, as our colleagues have discussed on our sister blog Global IP Matters. For example, although the FDA approved Enbrel in 1998, the biological product could be protected for 12 more years as a result of a patent extension. The tracking chart linked above notes any active or pending litigation related to current biosimilar applications as well.
Cost could likely be another barrier to the use of biosimilars, as our drug pricing colleagues have discussed frequently here. Although the biosimilar approval process is less burdensome than for a brand-new biological product that will serve as a future reference for aBLA applicants, manufacturers must still dedicate substantial resources to gain approval for a proposed biosimilar. As a result, and unlike small molecule generic drugs, biosimilars may not be significantly cheaper than their reference products, which could potentially lead to lack of inclusion on formularies by PBMs and insurers.
We've also updated our state biosimilar substitution law tracking chart. Several additional states, including Pennsylvania, Rhode Island, and Missouri, have enacted such statutes since our last update in April. The current chart can be found here. While new biosimilar approvals may be on the horizon, no biosimilar has yet to apply for or obtain FDA approval of "interchangeability" with the reference product that would allow for automatic substitution under Federal law.
Author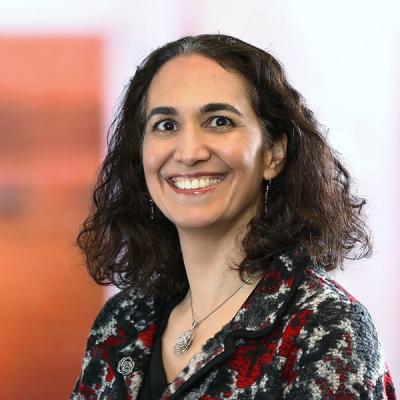 Joanne counsels global clients on the regulatory and distribution-related implications when bringing a new FDA-regulated product to market and how to ensure continued compliance after a product is commercialized.