More Bipartisan Bills Hope to Catch a Ride on the UFA Reauthorization Legislation
Just as the public comment period for the bicameral, bipartisan discussion draft of the "FDA Reauthorization Act of 2017" ended on Friday, what we have been calling the User Fee Games got even more interesting and engaging.  As we previously reported, a discussion draft of the FDA Reauthorization Act was released jointly by leaders of the Senate HELP Committee and the House Energy & Commerce Committee two weeks prior to that comment deadline.  It now seems that the late start to the 2017 user fee legislative process – along with the rapid approach of summer and the risk of Agency layoffs if this five-year reauthorization cycle is not completed before August – has gotten everyone pushing on the accelerator a bit.
First, on May 2, 2017, the House E&C Committee's Subcommittee on Health held a hearing to examine certain medical device policies.  The director of FDA's Center for Devices, Dr. Jeffrey Shuren, was one of six witnesses to testify in front of the subcommittee.  Discussions and testimony at the House hearing centered on the following four bipartisan, previously introduced bills:
Each of these medical device bills has the potential to be amended to the FDA Reauthorization Act as part of its MDUFA sections.  During the hearing, several members of the subcommittee noted that the bills being considered for inclusion in the MDUFA vehicle need to be non-controversial and have bipartisan support.  Although there were (not unexpectedly) some policy disagreements between the private witnesses at the hearing, each of the four bills currently holds bipartisan co-sponsorship.  So it seems likely that Congressional leaders may need to adjudicate which policies may be "non-controversial" enough to catch a ride on the Reauthorization Act.  It will be exciting to see how these negotiations play out.  As usual, our colleagues at ML Strategies have their ears to the ground in DC to provide insights on what is happening behind the public eye for those who may be interested.
Second, the Senate HELP Committee has already scheduled the FDA Reauthorization Act for its first mark-up hearing on May 10, 2017.  This announcement came before the bill was formally introduced in either chamber, so it's clear that leadership wants to move this must-pass legislation along as quickly as possible.
Finally, we've previously speculated on some other potential bills that could be amended to the Reauthorization Act, whether related to prescription drugs (PDUFA), biosimilars (BsUFA), generic drugs (GDUFA), or medical devices (MDUFA).  Since the end of March, however, Dr. Scott Gottlieb, President Trump's pick for FDA Commissioner, has been voted on in the Senate HELP Committee – having received support with a 14-9 vote on April 27th.  His confirmation hearing and written responses to Senators' questions provided some new insights into what FDA-related policies floating around the Hill might be more controversial and perhaps not viable as potential riders on the Reauthorization Act.  If Dr. Gottlieb is confirmed by the full Senate in the upcoming weeks, he could help shape what bills make it into to the final piece of user fee legislation.
Author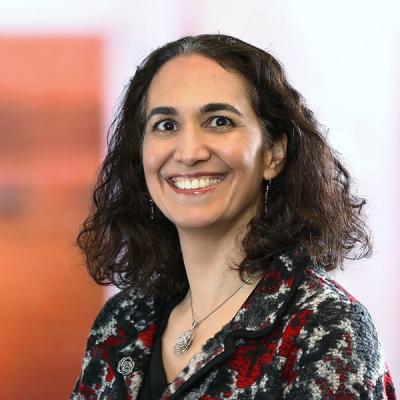 Joanne counsels global clients on the regulatory and distribution-related implications when bringing a new FDA-regulated product to market and how to ensure continued compliance after a product is commercialized.