FDA Commissioner Announces Stem Cell Enforcement Shift, Plans to Develop Comprehensive Regenerative Medicine Policies
In a major public move that has been long-awaited by proponents of evidence-based stem cell science, FDA Commissioner Scott Gottlieb issued a lengthy statement on August 28, 2017 "on the FDA's new policy steps and enforcement efforts to ensure proper oversight of stem cell therapies and regenerative medicine." The short version is that the Agency will:
Step up enforcement against stem cell "actors who claim that their unproven and unsafe products will address a serious disease, but instead put patients at significant risk." To that end, Dr. Gottlieb also announced the creation of an internal working group to identify and pursue such actors and clinics through "whatever legally enforceable means are necessary to protect the public health."
Develop and advance "a comprehensive policy framework that will more clearly describe the rules of the road for this new field," based on FDA's existing authority. The science-based policy would be aimed at accelerating the proper development of stem cell and other regenerative medicine products, and it is expected to be released Fall 2017. Dr. Gottlieb also noted that the Agency would be issuing a "compliance policy that, with the exception of outliers potentially harming public health in a significant way right now, will give current product developers a very reasonable period of time to interact with the FDA in order to determine if they need to submit an application for marketing authorization…. And we will also be developing a novel approach to FDA approval that we believe will allow very small product developers to gain all the benefits of FDA approval through a process that is minimally burdensome and less costly." The latter part of this statement clearly takes into account that individual clinicians working in academic hospitals and other venues to innovate in their respective specialties make up a large portion of regenerative medicine product developers, and putting in place an overly burdensome or expensive process would not be in the public's best interest.
The widely differing viewpoints about the appropriateness of FDA oversight of human cell and tissue-based products (HCT/Ps) and their potential risks and benefits were aired during a two-day public hearing in September 2016, as we reported on at the time. From the second prong of Dr. Gottlieb's announcement, we would expect that the four draft HCT/P guidance documents debated during the public hearing may be revised or finalized, and they may also be supplemented with additional guidance to further clarify jurisdictional lines or procedural flexibility for very small product developers.
In conjunction with the Commissioner's statement, FDA also took specific enforcement action against two high-profile stem cell entities operating in California and Florida:
Supplies of smallpox vaccine, intended to be mixed with fat-derived stem cells and administered to patients as a treatment for cancer, were seized from San Diego-based company StemImmune Inc. Related to the Government's investigation into the unapproved stem cell treatment will be how the company obtained access to the smallpox vaccine in the first place, as it is not commercially available. FDA's announcement about the StemImmune action is available here.
A Warning Letter was issued to US Stem Cell Clinic in Florida related to its manufacture of an unapproved drug using fat-derived stem cells and deviations from good manufacturing practices for cell-based products. The Agency announcement about the US Stem Cell Clinic action, along with a link to the complete Warning letter, is available here.
US Stem Cell Clinic quickly submitted a response to FDA, which it has also posted on its website, and which challenges the legal basis for Agency action against "a patient's own body tissue." We will continue to monitor this case to see whether it progresses into a Federal judicial review of FDA's approach to regulating HCT/Ps.
Finally, as we previously reported, the December 2016 bipartisan 21st Century Cures Act ("Cures Act") included a new accelerated approval pathway for regenerative medicine products. FDA has begun implementing the Cures Act provisions under its Regenerative Medicine Advanced Therapy (RMAT) Designation program. Commissioner Gottlieb's recent statement also emphasized the relationship between realizing the promise of the Cures Act's RMAT Designation Program and the need to effectively police the growing marketplace of unproven "stem cell treatments." His strongly worded August 28th statement ended with the following:
We must put in place the framework to separate the promising treatments from those products that pose significant risks or offer patients little to no chance of benefit. We will also continue to take steps to keep those who would exploit this promising area from harming patients and abusing the public's trust. We can't let a small number of unscrupulous actors poison the well for the good science that holds the promise of changing the contours of human illness and altering the trajectory of medicine and science.
We are hopeful that the Agency will follow these words with consistent enforcement actions (especially given how many hundreds of self-named "stem cell clinics" currently operate in the U.S.), in order to enhance regulatory certainty and encourage investment in legitimate business enterprises. The House Energy and Commerce Committee has already confirmed that it will soon be examining the potential effect of unproven stem cell therapies on the broader regenerative medicine field, as part of its oversight of Cures Act implementation more generally.  Of course, we will keep our readers posted on important developments regarding these issues.
Author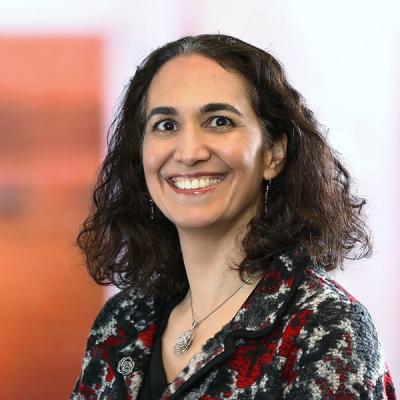 Joanne counsels global clients on the regulatory and distribution-related implications when bringing a new FDA-regulated product to market and how to ensure continued compliance after a product is commercialized.