Building a Health App? Part 7: Commercialization and Strategic Partners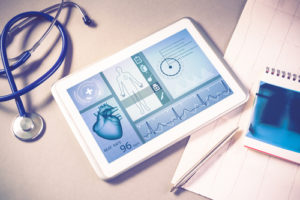 Given the uncertainty in reimbursement from private insurance and government programs such as Medicare and Medicaid, it is important early on to consider how best to land and leverage relationships with key customers and strategic partners. As a start-up company, getting a strategic deal with a name-brand company is an excellent means to validate your technology. How do you take advantage of that opportunity, but not give away too much? This final installment in our blog series will suggest some best practices for negotiating these early stage strategic relationships.
The NDA is Not Enough
The CMO of a large health system sees a demo of your app at a conference and asks you to come to headquarters to do a deeper dive for her technical team. Of course, you will have the health system sign a non-disclosure agreement (NDA) before the meeting. However, don't rely exclusively on the NDA. Be cautious and intentional about sharing your confidential information. Save the disclosure of the most sensitive portions of your offering until after a definitive commercial agreement has been executed with the customer.
Term Sheets are Helpful
Term sheets are useful tools in negotiations. Use a term sheet to iron out at a high level the critical deal points, identify deal breakers and test the commitment of the bigger company.  Assume that the bigger company will deliver a term sheet that is favorable to them and beware of the fact that the term sheet negotiation sets the stage and tone for the overall negotiation. While the term sheet is most often non-binding (other than perhaps the confidentiality and governing law provisions), it does serve as a firm expression of the parties' intent and can be hard to turn around in the definitive contract. For example, key terms (e.g., license scope, exclusivity rights, financial terms, term of the contract, risk allocation) may be irrevocably determined at the term sheet stage, so don't treat the term sheet lightly. Also, pay attention to issues regarding corporate rights/governance rights or equity, such as rights of first refusal, which require special consideration from a legal perspective. You would be wise to involve your legal counsel at the term sheet stage to negotiate key terms and to avoid any unintended binding obligations.
The Pros and Cons of Pilots
Permitting a potential strategic customer or partner the opportunity to do a pilot of your health app is an easier way to get in the door since it requires a softer initial commitment.  However, there are some downsides. Pilots often occur below the radar of a bigger company's business development priorities, making it difficult for you to get the full buy-in and attention of the bigger company. A pilot also does not get you the same marketing benefits because, while the pilot demonstrates interest, it also demonstrates uncertainty. To get the most out of a pilot, structure the pilot so that it will show your product in the best light (e.g., a six month pilot might not be long enough to demonstrate the value of your app). In addition, when establishing the pilot, plan for the transition at the end of the pilot so that there is a strategy for how the pilot period will roll directly into a longer term arrangement.
Avoid Exclusivity
The appeal of an innovative new health app to a larger company is that it provides a competitive edge. In order to preserve that edge, the larger company will want to block their competitors from access to your app. In fact, obstruction may be one of the main motivators for the deal. Exclusivity at this stage is generally not a good idea. Exclusivity by definition limits your opportunities to test and develop a variety of distribution channels and markets.  It is not easy to know where your best opportunities will lie, making future flexibility highly valuable.  If you do give exclusivity to an early stage customer, make sure that you are handsomely paid for it, and keep it short in term and narrow in scope.
Retain Control over Product Development
Large customers and strategic partners will try to steer your product development in a direction that best suits their needs. As a result, even a non-exclusive deal can have the impact of an exclusive deal if the commitments to the bigger company require all of your start-up's resources to fulfill. Rather than accepting contractual obligations that require you to prioritize one particular customer's requests, consider offering that customer the right to participate in regularly scheduled meetings with your development team at which you discuss the product development plans.
Protect your IP
Your IP is your most important asset, if not your only asset, so don't give it away! Large companies will argue that your product will be significantly improved based on their input and therefore the large company should own the product improvements. Resist this pressure and do not share ownership of your IP. For more insight into protecting your IP, see our series' second installment.
The Large Company Contract Beast
Do not assume that you have to accept the terms of the contract prepared by the more established companies. And do not succumb to time pressure in the negotiation -- take the time to review the large company template with your lawyer and stay firm in negotiating the important provisions. There are a number of terms in the contracts, including those noted above, that can severely compromise your company's opportunities in the long term.
This is the last post in our weekly series aimed at giving you a road map for building a successful health app. Stay tuned for future posts that will address new developments in this evolving area of law.
Author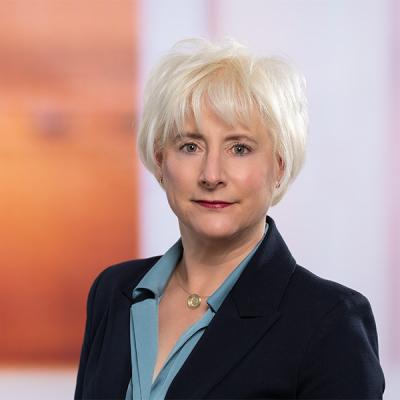 Member / Chair, Technology Transactions & Licensing Practice
Julie E. Korostoff serves as Co-chair of Mintz's Licensing & Technology Transactions and Outsourcing Groups. She leads a wide array of technology transactions, including licensing and distribution agreements, and is recognized for her work in the financial services and digital health industries.