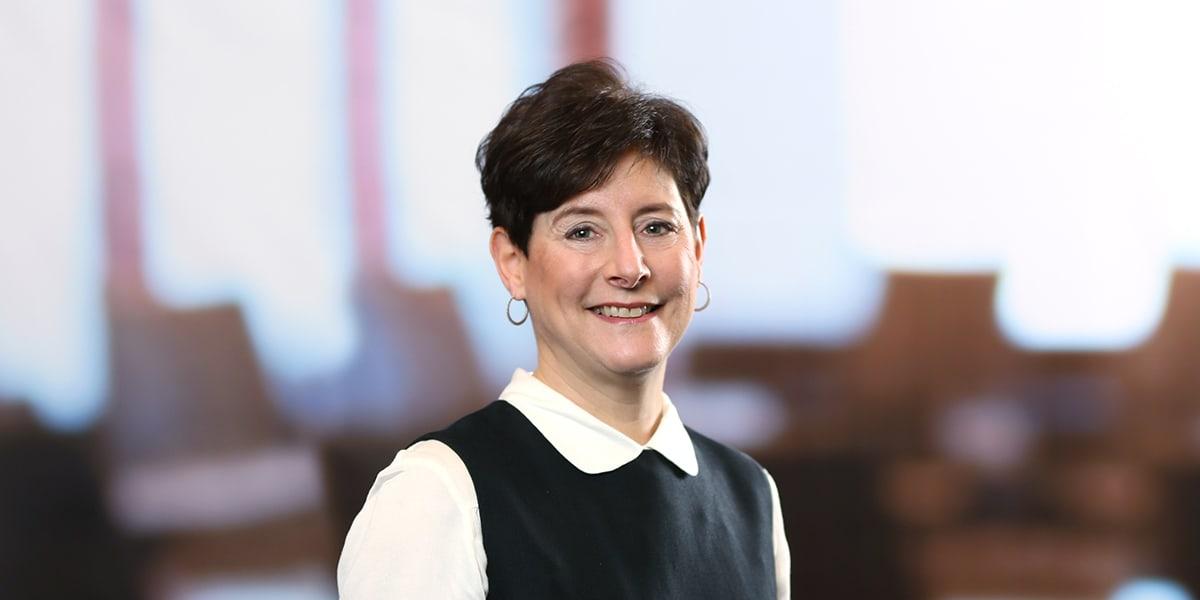 Julie E. Korostoff
Member / Chair, IT Transactions & Outsourcing Practice
+1.617.348.1638
Julie understands that every company needs to innovate and drive efficiencies through the intelligent use of technology and data. As Chair of the firm's IT Transactions & Outsourcing Group, her practice lives at the intersection of business and technology. Over the past two decades, Julie has led nearly every type of technology transaction, helping clients as they create, scale, and refine their businesses through technology development, licensing and distribution, and the outsourcing of related business processes and services. She has earned a reputation as a trusted advisor and tenacious deal-maker keenly aligned with her client's interests while her collaborative working style fosters sensible, value-driven outcomes for all parties involved.
Julie has a broad variety of clients and is specifically recognized for her work in the financial services and digital health industries, where she represents industry leaders and innovators.
Julie is a former member of the Firm's Policy Committee.
Education
University of Pennsylvania Law School (JD)
Wellesley College (BA)
Experience
Recurring representation of a major business process outsourcing service provider in the financial services sector in connection with a variety of its activities relating to its technology outsourcing business, including establishing the necessary technology infrastructure and service offering platforms, partnering or contracting with other providers (including offshore) to supplement the core client offering, responding to RFPs, preparation and negotiation of outsourcing term sheets and letters of intent, preparation and negotiation of definitive outsourcing documents, including all related schedules and supplementary agreements (e.g. service levels, security requirements, transition and de-conversion agreements) and advice and appropriate actions regarding implementation issues, including transition from prior providers.
Represented large financial institution in negotiation with major fintech company to offer a robo-advisory solution to registered investment advisors. 
Represented large financial institution in a transaction to outsource key investment portfolio accounting functions and trading platform functions.
Represented large financial institution in negotiated termination of long-term India-based technology outsourcing vendor relationship, with services disengagement plan and confidential settlement agreement.
Represented large financial institution in structuring data licensing arrangements with data aggregators for large financial institution to enable financial services customers to share personal financial data with consumer-oriented personal finance tools.
Represented large financial institution in the re-negotiation of long-standing arrangement with a provider of software used to support the delivery of Blue Sky compliance services and provided counsel on how client could develop its own Blue Sky compliance software without infringing on the vendor's IP.
Represented the Commonwealth of Massachusetts in the termination and renegotiation of the technology development and infrastructure arrangements with CGI and Optum for the state's health insurance exchange.
Represented the State of Vermont in the procurement of health insurance exchange technology infrastructure from Oracle, CGI and Optum.
Represented Beth Israel Deaconess Medical Center in the sale of electronic medical record assets to athenahealth.
Lead counsel for academic medical center in negotiation of a transaction for the procurement of a software as a service (SaaS) care management platform to be used to support the health system's population health initiatives.
Ongoing representation of cloud-based healthcare technology company in the negotiation of its revenue generating customer contracts with diagnostic services providers (molecular diagnostics, toxicology, anatomic pathology, radiology, genetic testing).
Counselled global technology company in the development of a data governance model for cities and towns to which the client is marketing its "smart" street lighting and related technology.
Recognition & Awards
Chambers USA: Massachusetts – Technology (2018 - 2021)
Massachusetts Lawyers Weekly: Top Women of Law Honoree (2020)
Nightingale's Healthcare News: Outstanding Healthcare Information Technology Lawyers (2009)
Women's Business Boston: Top Ten Women Lawyers in Boston (2009)
Involvement
Member, American Health Lawyers Association
Member, Women's Bar Association
League of Women Voters
Recent Insights
Events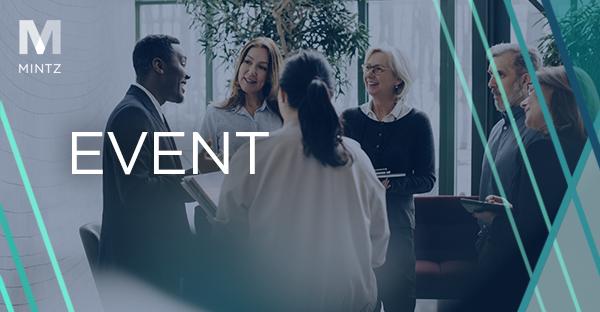 Julie Korostoff will speak at the BBA Virtual Privacy & Cybersecurity Conference on a panel titled, "Telehealth Challenges During Covid-19: Privacy, Security and Access to Care" on December 3rd at 10:00 am ET. Julie Korostoff will be speaking on a panel entitled, "Artificial intelligence (AI) and the future of healthcare" at the IBA's Annual Conference in Seoul. Julie Korostoff, Co-chair of Mintz's IT Transactions & Outsourcing Practice, co-led a roundtable on "Negotiating Commercial Licensing Contracts" at the 2017 TechGC National Summit for start-up and venture capital GCs.