Proposed Medicare Advantage and Part D Regulations for CY 2019 – CMS Takes on the Opioid Epidemic
Americans today are facing an opioid epidemic that stems in part from the misuse of prescription drugs. CMS takes aim at this crisis in its CY 2019 Medicare Advantage and Part D  Proposed Rule (Proposed Rules) by setting out a framework for Part D plans to monitor and reduce the potential misuse of frequently abused prescription drugs. (Those interested in a high-level overview of the Proposed Rules should see our post from last month).
In 2016, the Comprehensive Addiction and Recovery Act (CARA) provided CMS with the authority to establish a framework for Part D drug management programs for beneficiaries who are at-risk for prescription drug abuse (referred to by CMS as "at-risk beneficiaries"). Such a program would allow Part D sponsors to limit at-risk beneficiaries' coverage of "frequently abused drugs" to select prescribers and/or pharmacies. This type of restriction is known as a "lock-in" program, and is a common feature of many state Medicaid programs. But, until CARA, there was no statutory authority for a similar program in Part D.
The Proposed Rules focus on implementing CARA by integrating them with, and codifying, the current Part D Opioid Drug Utilization Review (DUR) policy and the Overutilization Monitoring System (OMS). This current policy is based on retrospective DUR and has been set out in the Final CY 2013 Call Letter and other sub-regulatory guidance.
CMS describes its proposed framework as one that will allow Part D sponsors to, among other things:
Voluntarily adopt drug management programs to address potential overuse of frequently abused drugs identified retrospectively through clinical guidelines and criteria that identify potential at-risk beneficiaries;
Conduct case management that incorporates clinical contact and prescriber verification that a beneficiary is an at-risk beneficiary; and
If deemed necessary, limit an at-risk beneficiary's coverage through pharmacy lock-in, prescriber lock-in, and/or a beneficiary-specific point-of-sale (POS) claim edit.
Part D sponsors would be required to report on the status and results of case management and any beneficiary limitations implemented. Importantly, while implementation of a drug management program is voluntary, the Proposed Rules establish a framework that places requirements on any such voluntary program. CMS stated in the Proposed Rules that it believes all Part D plan sponsors will implement a program under this framework in much the same way that all plan sponsors currently comply with the existing guidance.
Comments regarding this and the rest of the Proposed Rules are due to CMS before 5:00 pm on January 16, 2018.
Author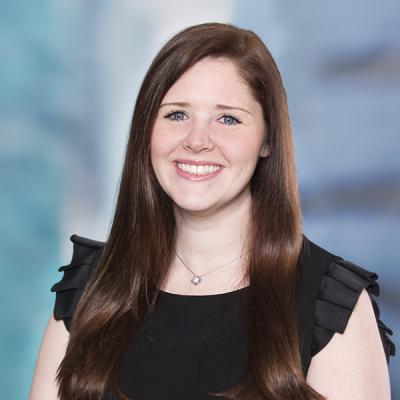 Bridgette A. Keller is a Mintz attorney who applies her experience in health system administration and ethics in health care to her health law practice. She advises health care providers, ACOs, health plans, PBMs, and laboratories on regulatory, fraud and abuse, and business planning matters.