Health Care Enforcement Year in Review and 2018 Outlook: Major Case Law Developments
Like prior years, 2017 saw large government recoveries and a high volume of False Claims Act ("FCA") cases, which remain the government's primary health care enforcement tool. The Department of Justice ("DOJ") reported on December 21, 2017 that it obtained $3.7 billion in FCA settlements and judgments during the fiscal year ("FY") ending September 30, 2017, down from $4.7 billion in FY 2016. Federal recoveries from the health care industry (including drug companies, hospitals, pharmacies, laboratories, and physicians), however, remained consistent:  $2.4 billion in FY 2017 compared to $2.5 billion in FY 2016.
DOJ also reported that relators filed 669 qui tam FCA lawsuits last year, an average of more than 12 new cases every week. Among this high volume of qui tam FCA cases, relators asserted myriad theories of FCA liability against many different types of health care providers and suppliers.
In 2017, courts issued numerous decisions interpreting the legal standards under the FCA and assessing the viability of a multitude of FCA liability theories. These decisions will affect the prosecution and defense of FCA cases for years to come. In particular, district and appellate courts grappled with the Supreme Court's 2016 decision in Universal Health Servs., Inc. v. United States ex rel. Escobar, 136 S. Ct. 1989 (2016) ("Escobar"). Given the large volume of decisions under Escobar, we will discuss the application of that decision in tomorrow's post.
Numerous court decisions addressed the viability of FCA cases alleging a lack of medical necessity
On November 17, 2017, the United States voluntarily dismissed, with prejudice, a long-running FCA case in which the government intervened in April 2015. In United States ex rel. Ribik v. HCR ManorCare, Inc. et al., 1:09-cv-00013 (E.D. Va.), the government alleged that ManorCare, which operates skilled nursing facilities around the country, violated the FCA by providing medically unnecessary services to Medicare and Tricare patients and billing for these services.
The government's medical necessity case relied extensively on the opinion of an expert witness. In fact, the magistrate judge stated that DOJ's case was a "house of cards" built on the expert's testimony. The magistrate judge struck the government expert's report and prevented the expert from testifying at trial (due to expert discovery issues involving disclosure of the expert's notes). Later, the court also excluded the government's expert witness because she lacked the necessary expertise. After losing its expert witness, the government voluntarily dropped the FCA case. The government's decision to walk away from the long-litigated case highlights the central role of expert testimony in medical necessity cases.
In other FCA cases involving medical necessity issues, courts held that differences of opinion over a physician's clinical judgment (essentially a battle of experts) are not enough to show objective falsity under the FCA. In United States ex rel. Polukoff v. St. Mark's et al., No. 16-cv-00304, 2017 U.S. Dist. LEXIS 8167 (D. Utah Jan. 19, 2017) discussed in a previous post, relator alleged that a physician performed medically unnecessary procedures, and that he and the hospitals where he performed the procedures violated the FCA by representing that the procedures were medically reasonable and necessary and billing the government for the procedures.
The court found that relator's FCA claims failed as a matter of law because relator could not show that the defendants knowingly made an objectively false representation to the government. Representations about medical necessity could not be proven "objectively false" because "opinions, medical judgments, and 'conclusions about which reasonable minds may differ cannot be false'" for purposes of the FCA. The court followed United States v. AseraCare Inc. 176 F. Supp. 3d 1282 (N.D. Ala. 2016), a case discussed in a previous post in which a district court reasoned that if "all the Government needed to prove falsity . . . was one medical expert who reviewed the medical records and disagreed with the certifying physician," providers would be subject to potential FCA liability any time the government could find such an expert.
Notably, in AseraCare, the government appealed the district court's decision to the Eleventh Circuit Court of Appeals. The Eleventh Circuit held oral argument on March 16, 2017 and has not yet issued a decision. The Eleventh Circuit's decision may broadly affect the viability of FCA claims based on medical necessity, and we will continue to monitor this case.
A district court gave an important victory to laboratories in an FCA case alleging that certain tests were not medically necessary
In an important victory for laboratories, a district court held in the context of an FCA case that a laboratory may rely on the ordering physician's determination that a test is medically necessary. Fortunately, the court reconsidered and reversed its earlier decision in which it incorrectly concluded that this burden rests with the laboratory. The court's revised ruling was a significant win for laboratories, which have no choice but to perform their services based on physician orders because laboratories do not see patients and thus cannot make independent judgments about the medical necessity of tests for particular patients. If the court's initial ruling stood, it would have had a detrimental effect on the laboratory industry.
Taken together, these cases show that relators and the government continue to bring medical necessity-based FCA claims, which we expect will continue in 2018. But there are strong defenses to these claims at the pleading stage.  Because these cases ultimately hang on expert testimony, excluding experts and rebutting proffered experts is essential for defendants.
A court ruled that DOJ has absolute veto power over FCA settlements
In a widely followed case, United States ex rel. Michaels v. Agape Senior Community, Inc., 848 F. 3d 330 (4th Cir. 2017), the Fourth Circuit Court of Appeals determined that the Attorney General has an "absolute veto power" over voluntary settlements in FCA cases. As discussed in an earlier post, relators alleged that Agape Senior Community, Inc. violated the FCA by billing federal health care programs for services that were not medically necessary or were not provided. The government declined to intervene in the case, and relators pressed ahead with the FCA lawsuit.
Relators and Agape (without the government's involvement) reached a proposed $2.5 million settlement following mediation, but the Attorney General objected to the proposed settlement because the settlement amount was too low. The Fourth Circuit held that 31 U.S.C. § 3730(b)(1), which states that "[t]he action may be dismissed only if the court and the Attorney General give written consent to the dismissal and their reasons for consenting," gives the government the right to veto a settlement between relator and defendant, even though the government did not intervene in the FCA case. In light of this and similar decisions, DOJ will retain a proverbial "seat at the table" during FCA settlement discussions, even in declined cases.
The Fourth Circuit let stand a district court's decision preventing statistical sampling to prove FCA liability and damages
This case also presented the Fourth Circuit with the question whether relators or the government can establish FCA liability and damages by using a statistical sampling of claims. The district court decided that relators could not use sampling. The Fourth Circuit declined to address the issue, leaving the district court's decision to stand.
After the Fourth Circuit's decision, the lawsuit went back to the district court for further proceedings. The district court permitted relators to identify patients and claims for expert review and trial, and relators identified 48 patients (out of 10,166 alleged patients and 61,643 alleged claims) for expert review. Agape moved for partial summary judgment on the patients and claims not designated for expert review. Given the "staggering" volume of alleged patients and claims, and the enormous cost for an expert to review all of these alleged patients and claims, in July 2017 relators acceded to Agape's request for partial summary judgment. The court granted Agape's request. Because the universe of patients and claims at issue were diminished enormously, in August 2017, the case settled for $275,000—much less than the initial $2.5 million proposed settlement.
The appropriateness of statistical sampling remains to be decided by an appeals court another day, but the Agape case shows that medical necessity cases will be costly to prove without statistical sampling. The high costs of proof may discourage relators from bringing medical necessity cases alleging a large volume of patients and claims absent an appeals court ruling that sampling is permissible.
FCA claims filed by physician-relators against a product manufacturer based on a product liability theory proceeded to discovery
The First Circuit Court of Appeals partially revived an FCA case against a medical device manufacturer based on allegations similar to those alleged in product liability cases. United States ex rel. Nargol v. DePuy Orthopaedics, Inc., 865 F.3d 29 (1st Cir. 2017). The case is notable because physician-relators filed the FCA case using product liability theories that injured patients usually assert under tort law.
The case involved a metal-on-metal hip replacement device. Relators alleged, among other things, that defendant medical device manufacturer made false statements about product safety to the FDA that caused FDA to approve the device. Relators also asserted that, due to manufacturing defects, the devices materially deviated from the design specification of the FDA-approved device resulting in false claims to federal health care programs. The district court dismissed the FCA causes of action based on both theories.
The First Circuit affirmed dismissal of FCA claims based on allegedly fraudulent statements to the FDA because relators informed the FDA of these purportedly false statements and the FDA did not withdrawal its approval of the device.
The First Circuit, however, resuscitated the FCA claims based on manufacturing defects. Even though relators alleged only one actual sale of a defectively manufactured product to a provider that sought government reimbursement, the First Circuit found the allegations sufficient under Fed. R. Civ. P. Rule 9(b):  "[i]n this context, where the complaint essentially alleges facts showing that it is statistically certain that [defendant] caused third parties to submit many false claims to the government, we see little reason for Rule 9(b) to require Relators to plead false claims with more particularity than they have done here . . . ."
The case has implications for biotech, pharma, and medical device manufacturers because relators' FCA theory would expand their potential liability for manufacturing defects beyond tort lawsuits from patients; manufacturers may also face FCA lawsuits from physicians, with the potential for treble damages and penalties. While manufacturers have long faced FCA liability for "off-label" promotion, it bears watching whether FCA cases against manufacturers will shift toward traditional product liability theories.
In addition, the First Circuit employed a more relaxed pleading standard under Rule 9(b). The standard is important for FCA defendants seeking to dismiss FCA cases, and circuit courts have disagreed whether a relator must allege specific examples of false claims in the complaint to plausibly allege an FCA claim.
Under relaxed Rule 9(b) standards, it will be easier for FCA plaintiffs to survive a motion to dismiss the FCA claims for the failure to plead plausible, particularized FCA claims.
The above cases highlight some of the many theories of FCA liability advanced by the government and relators. Because there continue to be a large volume of FCA cases and the financial recoveries remain substantial, FCA claims will remain hotly contested.  We will continue to monitor and discuss key case law developments that affect the prosecution and defense of FCA cases in 2018.
Our Health Care Enforcement Defense team is blogging on its annual review of key government policies, regulations, and enforcement actions in 2017, and the impact these trends are expected to have on enforcement in the year ahead. Our series will continue tomorrow with our review and analysis of how the courts applied Escobar in 2017 and how those decisions will affect cases litigated in 2018 and beyond. Stay tuned for the rest of our series later in the week and an invitation to our annual webinar, Health Care Enforcement Review & 2018 Outlook, on January 31, 2018.
Author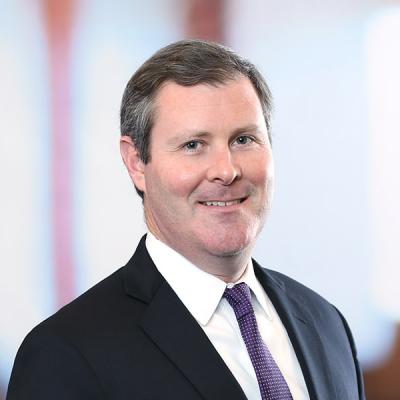 Brian P. Dunphy is a member of the Health Care Enforcement & Investigations Group at Mintz. He defends clients facing government investigations and whistleblower complaints regarding alleged violations of the federal False Claims Act. Brian also handles commercial health care litigation.