FDA Releases Series of Gene Therapy Guidance Documents: From Drug Development to Postmarket Monitoring
In a highly anticipated step, which had been teased by agency leadership in their public appearances over the past several months, FDA released a series of draft guidance documents pertaining to the development and approval of gene therapy products on July 11, 2018. As a follow up to its milestone gene therapy product approvals in 2017 (see here and here), FDA had promised to develop gene therapy-specific guidelines to help spur innovation in this area by providing industry with useful advice and greater regulatory clarity. However, it's fair to say that we were not expecting to see this large of a transparency commitment by the Agency, which concurrently issued six new guidance documents. FDA Commissioner Scott Gottlieb also issued a lengthy same-day statement on the Agency's "efforts to advance development of gene therapies," in which he stated in part:
When it comes to novel technologies like gene therapy, the FDA is steadfastly committed to a regulatory path that maintains the agency's gold standard for assuring safety and efficacy. As we develop this evidence-based framework, we're going to have to modernize how we approach certain aspects of these products in order to make sure our approach is tailored to the unique challenges created by these new platforms.
The six new draft guidances cover the following topics:
Human Gene Therapy for Hemophilia
Human Gene Therapy for Rare Diseases
Human Gene Therapy for Retinal Disorders
Chemistry, Manufacturing, and Control Information for Human Gene Therapy Investigational New Drug Applications
Testing of Retroviral-Based Human Gene Therapy Products for Replication Competent Retrovirus During Product Manufacture and Patient Follow-up
Long-Term Follow-Up After Administration of Human Gene Therapy Products
The three disease-specific guidances are the first disease-specific guidances for any gene therapy products. However, when finalized, the new Chemistry, Manufacturing and Control guidance document will supersede an existing 2008 document with a similar name. The remaining two documents, which relate to manufacturing and postmarketing follow-up in patients that received gene therapy products, will also supersede or supplement existing guidances, in this case from 2006. The 2006 documents are more limited in their scope and certainly needed a refresh, especially given the considerable advances in gene therapy research and vector science that have been made since then.
Commissioner Gottlieb also noted in his statement that these gene therapy guidances are intended to serve as "a complementary framework" to last year's announcement of a Comprehensive Regenerative Medicine Policy Framework (which we previously blogged about, see here and here). The Agency has thus articulated clearly its policy position that gene therapies are a subset of regenerative medicine therapies, and thus eligible for the RMAT designation and the benefits that come with participating in that expedited program.
All of the draft documents were issued by FDA's Center for Biologics Evaluation and Research, and can be found on the CBER website. They can also be accessed directly from Dr. Gottlieb's June 11th statement, linked above.
Although FDA guidance documents are non-binding on any entity or the Agency, they reflect the agency's current thinking on complex scientific and regulatory issues and on how benefit-risk determinations will be made when technological advances are integrated into a new therapeutic product. To the extent the draft guidance documents are unclear or could be improved to make them better resources for all stakeholders, we highly encourage everyone with an interest in these topics to submit written feedback to the Agency. Stakeholder comments should be submitted within 90 days of the official notices for these published documents in the Federal Register (July 12, 2018) – making that comment deadline Wednesday, October 10, 2018. Each of the six Federal Register notices provides a specific docket number for the draft guidance in question, and all submissions should include that number or be filed to the appropriate electronic docket.
We would expect final versions of these documents to be developed within a few months of the comment period closing, based on how quickly these initial drafts were written by CBER and how committed Dr. Gottlieb and CBER Director Peter Marks have been to advancing the fields of regenerative medicine and gene therapy. Although, certainly, the timeline for this finalization process will depend on how many public comments the Agency receives and how significant the recommendations are for revisions or additions to the drafts.
Author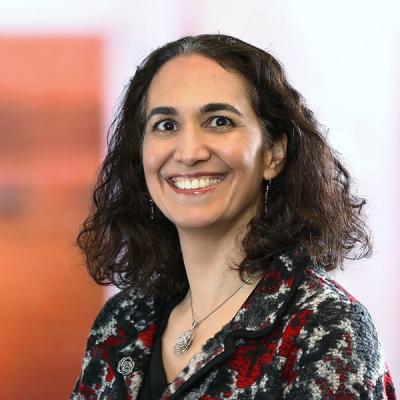 Joanne counsels global clients on the regulatory and distribution-related implications when bringing a new FDA-regulated product to market and how to ensure continued compliance after a product is commercialized.