Final Opioid Legislation Expands Treatment Options for Medicaid Beneficiaries with Substance Use Disorder
The final bipartisan opioid package, which passed in the Senate this week and is expected to be signed into law, includes a significant revision from the original House bill that could lead to an increase in treatment options for Medicaid beneficiaries suffering from substance use disorder ("SUD").  The final version of the "SUPPORT for Patients and Communities Act" will provide state Medicaid programs with the option to cover SUD treatment in certain Institutions for Mental Diseases ("IMD") for Medicaid beneficiaries between the ages of 21 and 64.  This exception to the longstanding "IMD Exclusion," known as the "IMD CARE Act," will be in place for fiscal years 2019 through 2023. 
The IMD Exclusion has been in place since the inception of Medicaid, and barred states from receiving any Medicaid payments "with respect to care or services for any individual who has not attained 65 years of age and who is a patient in an [IMD]."  See 42 U.S.C. § 1396d (a)(29)(B).  IMDs include hospitals, nursing facilities, or other institutions of more than 16 beds primarily engaged in providing diagnosis, treatment, or care of persons suffering from mental illnesses.  Although use of federal Medicaid funds for IMD services is generally prohibited, states are able to receive IMD funding through Section 1115 demonstration waivers, Medicaid managed care "in lieu of" authority, and disproportionate share hospital (DSH) payments.  Section 1115 waivers related to behavioral health remain the most frequent type of waiver sought by the states. 
The provision in original House bill, which passed in June, raised some concern because it applied only to beneficiaries with opioid use disorder or who used cocaine.  According to an issue brief put out by Kaiser Family Foundation in June 2018, under the original House bill, 78% of nonelderly Medicaid adults with SUD would have been excluded from IMD treatment services.   The final bill expands the exception to beneficiaries suffering from any SUD, and will allow states to receive Medicaid funding for IMD treatment for SUD without having to obtain a waiver. 
Partial repeal of the IMD exclusion received strong support from the American Society of Addiction Medicine, American Hospital Association, the Association of American Medical Colleges and other industry groups.  Providers and policy makers alike now widely acknowledge that SUD is a disease requiring a full continuum of care, including inpatient care, partial hospitalization, residential treatment and outpatient services.  The partial repeal of the IMD exclusion will vastly expand treatment options for uniquely vulnerable populations, including adolescents, pregnant women, and individuals with housing instability.
For more information about the final opioid package, check out our comparison of the House Package, Senate Package, and the Final Version. 
Author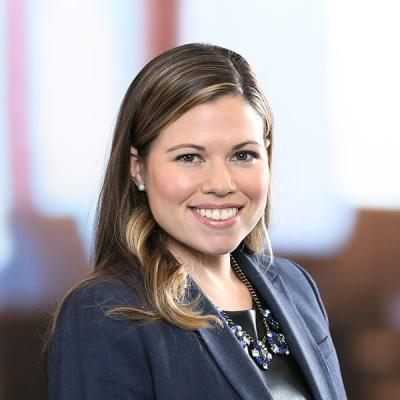 Cassandra L. Paolillo is an Associate at Mintz whose practice involves advising health care clients on transactional and regulatory matters, including mergers and acquisitions, regulatory compliance, and general contracting. Cassie primarily works with providers and payors.