5 Key Reasons to Ensure Ongoing Compliance with State Distributor Licensing Requirements
Manufacturers and other drug developers should be cognizant of the fact that proper licensing is required in order to distribute prescription drugs.  The process for obtaining a license to distribute often requires an extensive application and review by the resident state. Failure to secure appropriate licensing before shipping these kinds of products in interstate commerce can lead to a variety of unwanted scrutiny and negative effects. For instance, the Washington Department of Health has recently been investigating a complaint alleging that Sun Pharmaceuticals distributed medicine samples without the proper license. The investigation process has become public, tarnishing the company's overall reputation and brand. Washington's Pharmacy Commission is currently determining whether a full investigation based on the complaint is warranted.
For Sun Pharmaceuticals and other pharmaceutical companies whose primary business may not be wholesale distribution of their drugs, it is imperative to have the correct, active licenses in all states that require them -- which is likely to be all 50 states, the District of Columbia, and even Puerto Rico, if the drugs are shipped throughout the country and its territories -- for numerous reasons. Here are our top five reasons for ensuring ongoing compliance with states' drug distribution licensing requirements:  
If it becomes known that your company is non-compliant with any state's distributor licensing laws, it may trigger other states to investigate your licensure status in their state.
 
Because it is common for state licensure applications to require disclosure of certain non-compliance, disciplinary action, sanctions, or other adverse action taken against the applicant, your company may have to self-disclose those actions on other state applications for distributor licenses or report the relevant incident(s) to other agencies for other types of regulatory state licenses.
 
Business partners, vendors, and customers may also have an interest in keeping abreast of your company's compliance, particularly if there is a contractual obligation between the parties to maintain material compliance with all applicable state and federal laws and regulations. Those types of provisions are common in any type of contract, especially in the health care realm, and an incident of non-compliance by the drug company could potentially be a breach of contract claim under the representations and warranties provisions of those contracts. Even if not a clear breach, your contractual obligations could require you to disclose an incident of state licensure non-compliance to your business partner, which could damage the relationship or cause other unintended consequences.
 
If your company garners a reputation for letting licenses expire and generally not complying with federal and state laws and regulations, it could prompt other state governments and agencies to more closely watch or scrutinize your business presence in their state. The Food and Drug Administration (FDA) may also have an interest in observing and paying attention to your company's conduct and licensure status, as distributing prescription drugs at wholesale without the necessary state licenses is a "prohibited act" under the Federal Food, Drug, and Cosmetic Act. Such a blatant violation may lead FDA and other regulators to assume that the company does not prioritize compliance and thus that a plethora of other violations also exist, resulting in more unwanted attention from government bodies.
 
Non-compliance can cause a general interruption to your business, customers, and platform. More money and resources will then have to be spent on: (i) any fees, fines or sanctions; (ii) working with compliance counsel and/or developing corrective action plans to get back up to code; and (iii) engaging marketing and crisis management professionals to counteract bad press, depending on the gravity and publicity of the situation.
As drug manufacturers and distributors are increasingly under the spotlight of government regulation, it is important that they each have an in-house compliance manager or team following, digesting, and implementing new policies and procedures. Legal professionals can also help determine the threshold question of whether a company's actions are regulated activities, and if so, can assist in both navigating and advising on applicable laws and regulations. Given the ever-changing nature of the pharmaceutical industry, drug companies should strive to outline on a consistent basis best practices to comply with government standards to remain in good standing on all fronts.
Author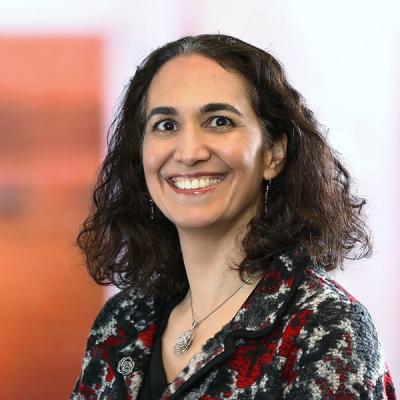 Joanne counsels global clients on the regulatory and distribution-related implications when bringing a new FDA-regulated product to market and how to ensure continued compliance after a product is commercialized.