FDA's Biologics Inspections in the (Negative) Limelight: Will Congress or Executive Leadership Take Action?
In an unexpected twist to a troubling situation that began over two years ago, U.S. Special Counsel Henry Kerner penned a letter to President Biden on March 31, 2021 questioning the Food and Drug Administration's (FDA's) handling of a whistleblower case that alleged improprieties surrounding compliance inspections of vaccine manufacturing facilities.  Special Counsel Kerner's letter to the President coincided with his closing of the investigation and his conclusion that the agency's actions met "all the statutory requirements" but that they nonetheless "do not appear reasonable." What the new leadership at the FDA's parent Department of Health and Human Services or within Congress may do with these findings remains to be seen and certainly bears watching in the coming weeks and months. The March 31st letter was also provided to the Democratic Chairs and the ranking Republicans on the Senate Health Committee and the House Energy & Commerce Committee, which oversee FDA operations, increasing the likelihood of additional investigation and potentially public hearings, especially with congressional reauthorization of the various user fee programs looming as a must-pass action for 2022. 
By way of background, FDA's Team Biologics is responsible for inspecting facilities that manufacture vaccines and other biological products for compliance with good manufacturing practices (GMPs).  Generally, Team Biologics will issue one of three findings following an inspection: (1) no action indicated (NAI), (2) voluntary action indicated (VAI), (3) or Official Action Indicated (OAI).  The whistleblower (WB) – a former FDA consumer safety officer – alleged that the management of Team Biologics improperly downgraded the results of facility inspections at at least four manufacturing facilities in 2017 and 2018 (the National Genetics Institute, Baxalta, CSL Behring, and Merck Sharp and Dohme), without following established FDA procedures. The WB also alleged that Team Biologics management disregarded inspection findings relevant to the Merck Sharp and Dohme facility that corroborated information provided to the agency previously by a confidential informant. 
The allegations regarding Merck Sharp and Dohme are most disturbing.  WB alleged that the company intentionally destroyed evidence of possible violations first disclosed to FDA by a confidential informant in January 2016 and again in September 2018.  The agency did not provide WB with the September 2018 letter until WB initiated the inspection of the facility more than a month later.  Moreover, WB alleged that management increased the scope and complexity of the investigation but provided WB with insufficient resources to conduct it.  In particular, WB was apparently given under a week to inspect a facility approximately the size of 13 football fields by himself, when such an inspection typically requires four investigators and 21 inspectional days to complete. 
The Merck confidential informant had alleged that, rather than ungowning and regowning to leave and re-enter sterile areas, employees would take biological breaks in their uniforms.  Allegedly, a biohazard bin existed to collect employee uniforms soiled with urine and feces.  Employees also moved between areas sterilized to different degrees without undergoing the proper gown changes. 
WB's inspection corroborated the confidential informant's allegations, including the presence of a biohazard bin for employees' soiled uniforms.  He also disclosed the absence of proper environmental monitoring documentation.  WB recommended that the facility inspection be classified as OAI but, after significant time elapsed, agency management downgraded the findings to VAI without following the proper procedure for doing so.  FDA's response to Special Counsel Kerner's referral request in 2019 addressed the procedure surrounding downgrading the results of the inspection.  In response to that June 2019 FDA letter to the Office of Special Counsel (OSC), WB asserted that the agency had focused too narrowly on procedural issues rather than the heart of the matter – protecting the public health and ensuring the safety and quality of the biological products being manufactured by the regulated entity. 
Although he closed the internal investigation, Special Counsel Kerner expressed concern about the whole situation in his March 31 letter to President Biden.  He agreed that the FDA's rebuttal to the WB's complaints focused on form over substance, and noted that in his opinion FDA disregarded the fact that serious manufacturing deficiencies downgraded by management without explanation may compromise ongoing GMP compliance and public safety.  Special Counsel Kerner was especially troubled by the fact that WB was given insufficient time and resources to conduct the inspection at the Merck Sharp and Dohme facility, despite the confidential informant's allegations of serious misconduct at the plant.  Accordingly, while Special Counsel Kerner closed the matter due to a lack of any indication that the agency had violated current law, he urged FDA to closely examine scenarios such as this, where, after the passage of time, FDA downgrades serious compliance concerns cited by the field investigator seemingly without supporting documentation or detail. 
It is almost certain that these findings and Special Counsel Kerner's March 31 letter will become a hot-button issue for FDA to respond to and defend as Congress begins its work to reauthorize prescription drug, biologic, and medical device user fee programs - which are expected to include significant increases in funding for the agency's biologics center in particular (which oversees vaccines, cell therapies, gene therapies, blood products, and others). A controversy that involves the relatively-small Team Biologics also has the potential to adversely affect the public's perception of the safety of COVID-19 vaccines that are actively being rolled-out to communities and may cause an increase in vaccine skepticism. We will be keeping a close watch on those and any other consequences of these alarming reports and factual findings.     
For those who may be interested in reading more, additional documentation related to Special Counsel Kerner's investigation can be found on the OSC public files webpage under Case Number DI-19-0931.  And for more information regarding user fees, check out our blog series.
 
Authors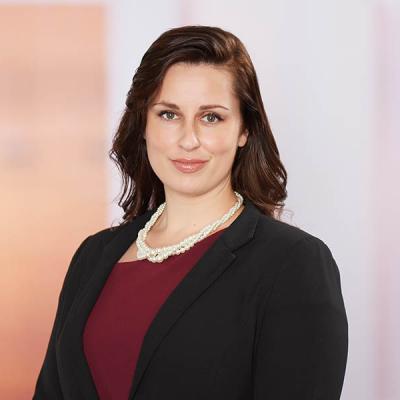 Jane Haviland's practice focuses primarily on health care enforcement defense. Jane defends laboratories, physicians, and other clients facing government investigations and whistleblower complaints regarding alleged violations of the federal False Claims Act, the federal anti-kickback statute, the Stark law, and similar state laws.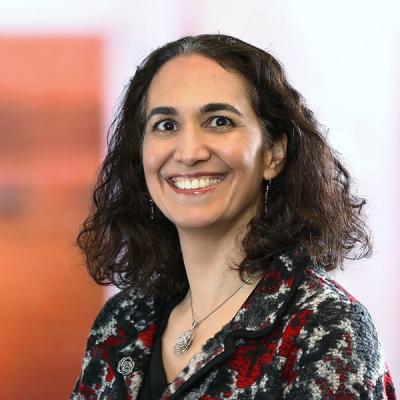 Joanne counsels global clients on the regulatory and distribution-related implications when bringing a new FDA-regulated product to market and how to ensure continued compliance after a product is commercialized.