Courts Continue to Grapple with the Causation Standard for False Claims Act Suits Based on Alleged Kickback Schemes, While the Supreme Court Stays on the Sidelines
A recent Massachusetts Federal District Court decision adds to divergent opinions deciding an important health care enforcement question: what causation standard applies to a False Claims Act (FCA) case based on a violation of the Anti-Kickback Statute (AKS)? The AKS states that a claim that includes items or services "resulting from" a violation of the AKS constitutes a "false or fraudulent claim" under the FCA. As we previously discussed, there is a two-to-one circuit split on the causation standard applicable to the AKS's "resulting from" language: the Sixth and Eighth Circuits endorse a "but-for" causation standard, while the Third Circuit has taken a proximate cause approach.
Massachusetts District Court Joins the Sixth and Eighth Circuits, Adopting "But-For" Causation Standard for AKS-Based FCA Claims
On September 27, 2023, Chief Judge Saylor of the District of Massachusetts issued a decision in United States v. Regeneron Pharmaceuticals, Inc., C.A No. 20-11217-FDS, which adopted a "but-for" standard of causation applicable to the AKS's "resulting from" language. In so doing, Judge Saylor relied on the text of the statute, similar to the approach of the Sixth and Eight Circuits, which Judge Saylor deemed "persuasive." Despite applying the higher causation standard, Judge Saylor denied Regeneron's summary judgment motion, finding that the government presented sufficient evidence to raise a triable issue for the jury.
Regeneron manufactures a drug called Eylea, which is used to treat an eye disease common in elderly people (neovascular (wet) age-related macular degeneration, known as "wet AMD"). Eylea is covered by Medicare. The government alleged that Regeneron improperly funneled millions of dollars to an independent charitable foundation (the Chronic Disease Fund) to subsidize patient copayments for Eylea. The government further contended that the Chronic Disease Fund provided copay assistance to wet AMD patients, covering copays, deductibles, and co-insurance for Medicare patients who were prescribed wet AMD drugs including Eylea. In 2014, Regeneron became the only Chronic Disease Fund donor who was also a manufacturer of one of the drugs covered by the Chronic Disease Fund. The government alleged that Regeneron's contributions to the Chronic Disease Fund violated the AKS, giving rise to false claims under the FCA.
Both parties moved for summary judgment on multiple grounds, but the causation issue is particularly noteworthy. The First Circuit Court of Appeals in Guilfoile v. Shields, 913 F.3d 178 (1st Cir. 2019) observed that if there is a "sufficient causal connection" between an AKS violation and a claim submitted to the government, then that claim is false under the FCA. In Regeneron, though, the Court decided that Guilfoile (an FCA retaliation case) was not binding because that decision did not explain what counts as a "sufficient causal connection" and did not address the standard for proving an AKS-based FCA claim.
In holding that "but-for" causation applies, the Regeneron decision aligned with the Sixth and Eighth Circuits. The Court reasoned that the "but-for" standard aligned with the statute's plain language, which the Court deemed unambiguous and consistent with common-law causation principles. Under traditional tools of statutory interpretation, the Court explained, legislative history does not override the ordinary meaning of unambiguous statutory text. As a result, the Court rejected the Third Circuit's proximate cause-based approach from United States ex rel. Greenfield v. Medco Health Sols., Inc., 880 F.3d 89 (3d Cir. 2018)—which required only a "link" between alleged kickbacks and the medical care received—as unworkable and overbroad.
Applying the "but for" standard, and resolving all doubts in favor of the government at the summary judgment stage, the Court found a triable issue based on two main factors.  First, the government's expert report "matching" analysis identified approximately 115,000 Medicare claims for which the Chronic Disease Fund paid some or all of the beneficiary's copay for Eylea. Second, the government posited circumstantial evidence that, absent co-pay subsidies, physicians would have used an alternative treatment other than Eylea.
Regeneron Creates a Split of Authority Within the District, which the First Circuit May Soon Review
Earlier this summer, in United States v. Teva Pharmaceuticals USA, Inc., C.A. No. 20-11548-NMG, 2023 U.S. Dist. LEXIS 122272, at *12-13 (D. Mass. July 14, 2023), Judge Gorton followed the broader proximate cause standard for AKS-based FCA claims articulated by the Third Circuit in Greenfield and as cited in Guilfoile. Judge Gorton then took the rare step of certifying interlocutory appeal to the First Circuit Court of Appeals on this causation issue. That appeal is pending. While interlocutory appellate review is discretionary, given that the causation standard is a controlling question of law and the Regeneron and Teva decisions show a substantial ground for difference of opinion, it appears likely the First Circuit will be the next circuit to weigh in on this issue.
The Supreme Court Remains on the Sidelines, For Now
Meanwhile, the Supreme Court will allow circuit case law to develop—at least in the near term.  On October 2, 2023, the Supreme Court denied the relator's petition for certiorari of the Sixth Circuit's adoption of the "but-for" causation standard in United States ex rel. Martin, et al. v. Darren Hathaway, et al., No. 23-139. Martin involved two issues—causation and remuneration—which may have made that case a less-than-ideal candidate for certiorari. Additionally, nine circuits have yet to weigh in on the causation standard for AKS-based FCA claims. We will continue to monitor this issue as the circuit split develops.
Authors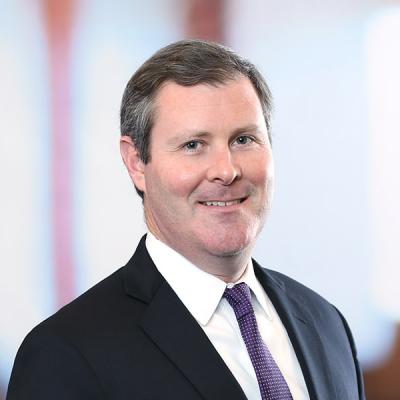 Member / Co-Chair, Health Care Enforcement Defense Practice
Brian P. Dunphy is a member of the Health Care Enforcement & Investigations Group at Mintz. He defends clients facing government investigations and whistleblower complaints regarding alleged violations of the federal False Claims Act. Brian also handles commercial health care litigation.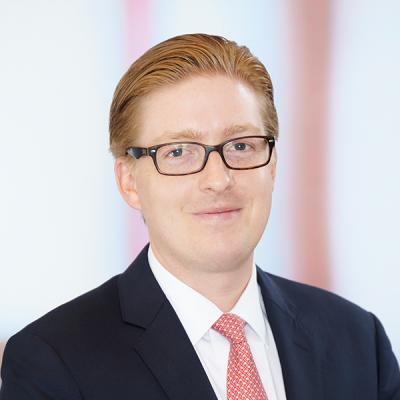 Grady R. Campion is a Mintz attorney who focuses his practice on complex commercial litigation and white collar matters. He represents clients in a variety of industries, including financial services.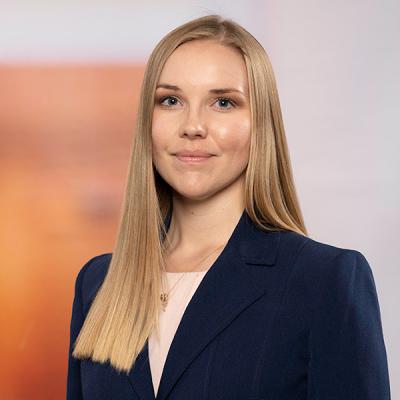 Melody P. Mathewson is an Associate at Mintz who focuses her practice on complex civil litigation. She has experience managing and trying cases, arguing motions, and conducting legal research.