Baker-Polito Administration Awards $3.7 Million in Grants for Clean Energy Technology
On November 1, the Baker-Polito Administration awarded $3.7 million in grants to increase the adoption of cost-saving clean energy technologies by Massachusetts low-income residents as part of the Commonwealth's Affordable Clean Residential Energy Program (ACRE).
Launched in April of this year, the ACRE program evolved out of the Administration's $15 million Affordable Access to Clean and Efficient Energy (AACEE) Initiative, which focuses on coordinating the agencies that serve the energy and housing needs of Massachusetts' low- and moderate-income residents. The Initiative's goal is to increase the number of renewable technologies employed by low-income, single-family homes throughout the Commonwealth. To that end, an AACEE working group published a report last year highlighting recommendations to address barriers to clean energy investment by the state's low-income residents. These recommendations, which included maximizing clean energy market growth in the low-income housing community and structuring clean energy incentives to better serve low-income residents, have served as a guidepost for the Initiative and its suite of programs.
Through ACRE, the Massachusetts Clean Energy Center (MassCEC) is awarding $2 million to Action for Boston Community Development (ABCD), a non-profit human services organization helping low-income residents in the greater Boston region transition from poverty to stability. ABCD will assist in the installation of air-source heat pumps and solar photovoltaic systems, weatherization, and energy efficient lighting as well as appliance replacement for qualifying single-family homes with reported incomes below 60 percent of the State Median Income.
Energy Futures Group, an expert consulting services organization focused on the design and evaluation of energy efficiency and renewable energy programs, will receive the remaining $1.7 million of the Administration's funding and will focus their efforts on Western Massachusetts residents living below 80 percent of the State Median Income.
The ACRE program will give low-income homeowners access to renewable technologies, allowing these households to reduce energy costs without out-of-pocket investment. In addition to helping mitigate greenhouse gas emissions, the expanded use of energy efficient appliances benefits all Massachusetts' ratepayers. By increasing the affordability and accessibility of these technologies, Massachusetts continues to affirm its role as a leader in clean energy generation and the fight against climate change.
Author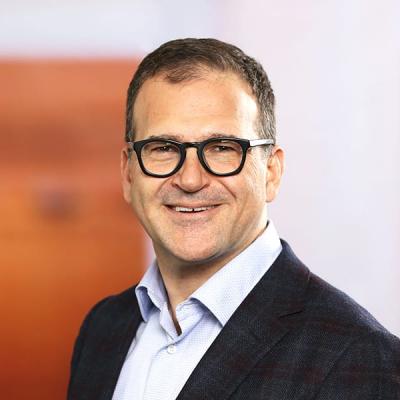 Member / Co-chair, Energy & Sustainability Practice
Sahir Surmeli is a Mintz business counselor who advises companies, boards, entrepreneurs, investment banks, and venture and private equity investors as they build and grow companies. He handles public offerings, 144A and private financings, acquisitions, joint ventures, and strategic partnerships.