Energy & Sustainability 2017 Year in Review: Milestones (Part 2 of 4)
In this four-part series, we revisit 2017's biggest developments in Energy & Sustainability-related news, milestones, policy changes, and financial transactions. This is the second installment of the series. Click to read Part 1.
Energy and Sustainability related activities made headlines in 2017:
February:

For a few brief hours, over 50% of the energy supply for an area covering 14 Southwestern states was met by wind energy – a new record for wind penetration.

March:

For the first time ever, the U.S. generated an all-time high of ten percent of its power from renewable energy.

April:

The Department of Energy reported that solar jobs are growing 17 times faster than the rest of the American economy and that the solar industry now employs twice as many people as the coal industry.

July:

GE announced plans to build the United States' largest wind farm, to go online in 2020.

August:

Mercom Capital Group reported that in the first half of 2017, over $1 billion in venture capital and private equity funding had been invested in battery storage, smart grid, and energy efficiency companies worldwide.
Massachusetts joined the eight other states in the Regional Greenhouse Gas Initiative in announcing a plan to reduce carbon dioxide emissions by an additional 30 percent by 2030 relative to 2020 levels.

September:

The Department of Energy released new research showing that the solar industry in the U.S. had achieved the 2020 utility-scale solar cost target set by the SunShot Initiative, primarily due to rapid cost declines in solar photovoltaic hardware. The average price of utility-scale solar is now 6 cents per kilowatt-hour (kWh).
Tesla announced the opening of Supercharger stations in downtown Boston and Chicago, representing the first step in the company's efforts to expand its electric vehicle charging network into urban areas. From January through August 2017, fully electric vehicle sales in the United States grew 47% over 2016.

October:

Reports confirmed that solar is the fastest growing source of power globally, accounting for almost two-thirds of net new energy capacity over the past year.
For the seventh consecutive year, the American Council for an Energy-Efficient Economy named Massachusetts the most energy-efficient state in the country.
The Northeast Clean Energy Council (NECEC), the nation's foremost clean energy advocacy group, recognized our own Tom Burton as one of the eight most influential clean energy industry leaders over the last decade at NECEC's 10th Annual Green Tie Gala.

November:

According to a report from the Precourt Institute for Energy at Stanford University, the global economy must triple its annual investment in low-emissions technology, from $750 billion per year between 2010 and 2015 to $2.3 trillion per year going forward until 2040, to keep the planet under 2 degrees Celsius warmer compared to pre-industrial levels.

December:

Google purchased 536 megawatts of wind power from four different power plants, adding to the company's profile as the biggest corporate purchaser of renewable energy. Though not all projects are online, the acquisition means Google has agreed to buy all of the power necessary to run its global operations on 100% renewable energy.
Authors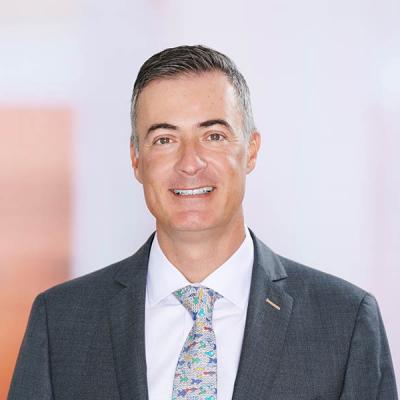 Member / Chair, Energy & Sustainability Practice
Tom Burton has helped to shape the clean energy industry by drawing on his passion for innovation. As a Mintz attorney, Tom counsels investors, entrepreneurs, and Fortune 100 companies. He also guides start-up organizations and accelerators to foster the next generation of energy leaders.
Member / Co-chair, Energy & Sustainability Practice
Sahir Surmeli is a Mintz business counselor who advises companies, boards, entrepreneurs, investment banks, and venture and private equity investors as they build and grow companies. He handles public offerings, 144A and private financings, acquisitions, joint ventures, and strategic partnerships.