Energy & Sustainability Washington Updates – August 2019
Congress
Congress started its annual summer recess on August 5, with the House and Senate both scheduled to return to Washington on September 9 for a three-week work period before returning to their states and districts for the first two weeks of October.
New Legislation to Extend Clean Energy Tax Incentives
Senator Cortez Masto (D-NV) and Representative Thompson (D-CA) have introduced companion legislation, the Renewable Energy Extension Act, which would extend clean energy tax incentives set to begin expiring at the end of 2019. The legislation provides a five-year extension of the Investment Tax Credit (ITC) and residential energy tax credit for solar, delaying the incremental phase out that was enacted by Congress in 2015. In addition to solar, the legislation would extend the ITC for several other technologies set to phase out, including fiber-optic solar, fuel cells, small wind, microturbines, combined heat and power, and geothermal heat pumps.
The Senate bill has 16 Democratic cosponsors, while the House version is bipartisan with 25 Democratic cosponsors and 4 Republican cosponsors.
Senate Hearing on Energy Innovation
The Senate Energy and Natural Resources Committee held a hearing July 25 to examine the importance of energy innovation to economic growth and competitiveness. Committee members heard testimony from Dr. Brian Anderson, Director of the National Energy Technology Laboratory; Dr. John Deskins, Director of the Bureau of Business and Economic Research at West Virginia University; Dr. David Hart, Senior Fellow at the Information Technology and Innovation Foundation; Mr. Lee Ragsdale, Senior Vice President for Grid Infrastructure and Compliance at North Carolina's Electric Cooperatives; and Mr. Isaac Vanderbug, CEO of Launch Alaska.
Senate Energy Committee Advances 22 Bills
On July 16, the Senate Energy and Natural Resources Committee advanced 22 energy-related measures to the full Senate for consideration:
S. 143, a bill to authorize the Department of Energy to conduct collaborative research within the Department of Veterans Affairs in order to improve health care services for veterans;
S. 174, a bill to provide for the establishment of a pilot program to identify security vulnerabilities in the energy sector;
S. 253, a bill to coordinate the provision of energy retrofitting assistance to schools;
S. 520, a bill to require the Secretary of Energy to establish an energy efficiency materials pilot program;
S. 715, a bill to improve the productivity and energy efficiency of the manufacturing sector with the development of a national smart manufacturing plan and assistance to small- and medium-sized manufacturers in implementing smart manufacturing programs;
S. 816, a bill to amend the Natural Gas Act to expedite the approval of exports of small volumes of natural gas;
S. 859, a bill to amend the Energy Policy Act of 2005 to reauthorize hydroelectric production incentives and hydroelectric electricity improvement incentives;
S. 903, a bill to establish advance nuclear goals, provide for a versatile, reactor-based fast neutron source, and make available high-assay, low-enriched uranium for research, demonstration, and development of advanced nuclear concepts;
S. 983, a bill to amend the Energy Conservation and Production Act to reauthorize the weatherization assistance program;
S. 1052, a bill authorizing the development of advanced separation technologies for the extraction and recovery of rare earth elements and minerals from coal and coal byproducts;
S. 1064, a bill requiring a study on the national security implications of building ethane and other natural-gas-liquids-related petrochemical infrastructure;
S. 1085, a bill to support research, development, and other activities to develop innovative vehicle technologies;
S. 1201, a bill supporting research and development of fossil fuel technology;
S. 1245, a bill to improve energy performance in federal buildings;
S. 1286, a bill to facilitate the commercialization of energy and related technologies developed at Department of Energy facilities with promising commercial potential;
S. 1317, a bill to facilitate the availability, development, and environmentally responsible production of domestic resources to meet national material or critical material needs;
S. 1685, a bill to establish a program for the research, development, and demonstration of commercially viable technologies for the capture of carbon dioxide produced during the generation of natural gas-generated power;
S. 1706, a bill to encourage increased use of performance contracting in federal facilities;
S. 1857, a bill to improve federal energy and water performance requirements for federal buildings and establish a Federal Energy Management Program;
H.R. 347, a bill providing for the dissemination of information regarding available federal programs relating to energy efficiency products for schools; and
H.R. 1138, a bill reauthorizing the West Valley demonstration project.
House Hearing on Decarbonizing the US Economy
The House Energy and Commerce Subcommittee on Environment and Climate Change held a hearing on July 24 entitled, "Building America's Clean Future: Pathways to Decarbonize the Economy." Committee members heard testimony from Mr. Karl Hausker, Senior Fellow in the Climate Program at the World Resources Institute; Ms. Rachel Cleetus, Policy Director of the Climate and Energy Program at the Union of Concerned Scientists; Mr. Armond Cohen, Executive Director of the Clean Air Task Force; and Ms. Shannon Angielski, Executive Director of the Carbon Utilization Research Council. According to a memo from House Energy and Commerce Committee Chairman Pallone (D-NJ), "decarbonization of the U.S. economy will require a multipronged approach, including: (1) transitioning to a low-carbon electricity system; (2) reducing emissions from the transportation, buildings, and industrial sectors; (3) deploying negative emissions measures; and (4) reducing non-CO2 greenhouse emissions."
Author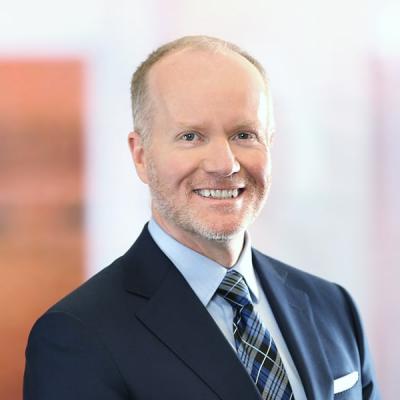 ML Strategies - Senior Director of Government Relations
R. Neal Martin is a Senior Director of Government Relations at ML Strategies. He focuses on transportation, infrastructure, clean energy, trade, and federal appropriations, leveraging his many years of experience in government and government relations.