Offshore Wind Turbine Blade Set to Be Tested in Boston
On November 5, 2019, the Massachusetts Clean Energy Center (MassCEC) and GE Renewable Energy together announced the arrival of a powerful offshore wind turbine blade in Boston. Measuring 107 meters in length, the blade belongs to GE's cutting-edge Haliade-X 12 MW turbine, largely considered the most efficient model available among today's ocean-based wind platforms. The blade was transported overseas from Europe and brought to MassCEC's Wind Technology Testing Center (WTTC), where it is expected to undergo extensive testing for the next several months.
Wind turbines have become larger in recent years due to advancements in technology. As "the world's largest and most powerful offshore wind turbine," the Haliade-X stands at an impressive 260 meters tall and features a 220-meter rotor. The increase in size will enable the Haliade-X 12 MW turbines to generate greater overall power, especially in low wind speeds. The turbines are capable of producing nearly 45 percent more energy than other turbines, generating a gross annual energy production of 67 GWh. Once installed, the Haliade-X 12 MW turbine is predicted to power about 5000 American households and create billions in US economic development.
MassCEC's Wind Technology Testing Center offers a series of tests for large turbine blades, in addition to prototype development and support for innovative wind turbine technologies. While GE is testing several other Haliade-X components in locations across Europe, the WTTC is the only facility capable of testing such a large turbine here in the United States. Turbines must meet designated international standards to receive full certification for design, reliability and operation. The Boston-based WTTC will conduct fatigue tests on the Haliade-X blade to ensure the turbines can remain in operation for up to twenty-five years at sea.
The process marks an important step in the commercialization of GE's Haliade-X 12 MW wind turbine. Danish wind developer Ørsted is one of several companies to select the model for substantial wind projects in the US and Europe. As GE looks to heighten its role in the expanding wind market, the company hopes to promote Haliade-X 12 MW turbine technology in both the United States and abroad by 2021.
Massachusetts continues to play a leading role in the developing offshore wind industry. Governor Charlie Baker celebrated the arrival of the Haliade-X 12 MW turbine blade, praising the MassCEC and GE for their significant contributions to the growing US offshore wind industry. In October, the MassCEC was one of several recipients to receive a grant from the US Department of Energy to facilitate wind energy research. Many states, including Massachusetts, have also set important clean energy goals to work toward in the next decade.
With the offshore wind market expected to grow significantly in the coming years, the Haliade-X is paving the way for larger offshore energy capabilities. A 2019 report from the American Wind Energy Association (AWEA) noted that the United States surpassed a noteworthy 100 gigawatts of wind energy operation, with almost 6000 megawatts of offshore wind energy currently in advanced stages of development.
Authors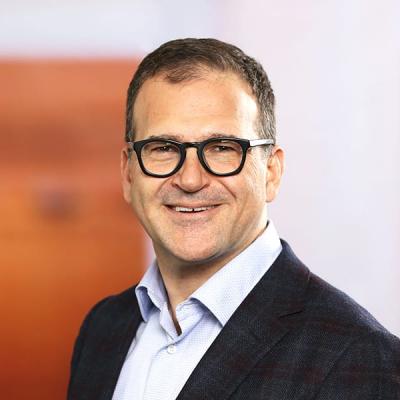 Member / Co-chair, Energy & Sustainability Practice
Sahir Surmeli is a Mintz business counselor who advises companies, boards, entrepreneurs, investment banks, and venture and private equity investors as they build and grow companies. He handles public offerings, 144A and private financings, acquisitions, joint ventures, and strategic partnerships.
Member / Chair, Energy & Sustainability Practice
Tom Burton has helped to shape the clean energy industry by drawing on his passion for innovation. As a Mintz attorney, Tom counsels investors, entrepreneurs, and Fortune 100 companies. He also guides start-up organizations and accelerators to foster the next generation of energy leaders.