An Ambitious New Ban on Gas Vehicles in the U.K.
In early February, the United Kingdom announced a new goal in its efforts to confront climate change: a ban on the sale of all new gas and diesel cars by 2035. The ambitious announcement is set to speed up the country's timeline for addressing and reducing greenhouse gas emissions by five years, modifying the previous goal of a 2040 ban.
The United Kingdom's new target for gas and diesel emissions is now one of the world's leading climate goals. Prime Minister Boris Johnson unveiled the aggressive policy while also announcing Britain's plans for the upcoming Conference of the Parties (COP 26), which will be held in Glasgow this November. The UK won the bid to host the annual United Nations climate summit last September, and expects nearly thirty thousand delegates to attend the event later this year. The summit will once again bring together politicians, scientists and activists to assess and discuss the world's progress on tackling climate change.
The 2035 goal came amidst significant criticism from both environmental groups and the UK's Committee on Climate Change, which had recently warned that the country was far off track from reaching its zero emissions target of 2050. While the new ban will expedite Britain's petrol and diesel phase-out by at least five years and include hybrid and plug-in hybrid vehicles, some environmental groups claim it will still not be enough to realistically reach zero emissions in the next thirty years.
Despite criticism of its climate policies, the United Kingdom plays a leading role among its European neighbors. In recent years, France has announced plans to ban the sale of cars using fossil fuels by 2040. Norway has announced a non-binding goal to have all diesel and gas cars banned by 2025, although it is not yet an official legal requirement. Iceland's Climate Action Plan was established in 2018, and calls for the ban of all new diesel and gasoline cars by 2030, as well as a considerable reduction in gas stations across its capital.    
In October of 2019, Denmark called upon the European Union (EU) to produce a similar strategy for phasing out diesel and gas cars in all member-states by 2040. The policy was supported by ten other EU states, and urged the Union to take concrete action in reducing Europe's climate footprint. Denmark proposed its own ban on the sale of fossil fuel-powered cars in October 2018, but was forced to abandon the policy due to standing EU rules. As a result, the Danish government called upon the EU to take stronger action against diesel and gas fuel emissions across the European continent, with the hope of reducing emissions 40% in the EU by 2030.
While the United States has yet to pass legislation on the federal level to ban or phase out the sale of fossil fuel-powered vehicles in the coming years, states have taken up initiatives on their own to reduce carbon emissions. Across the Northeast and Mid-Atlantic, twelve states as well as the District of Columbia have discussed the implementation of the Transportation and Climate Initiative (TCI), a system that would place a cap on total carbon dioxide emissions from vehicles in the region. If passed, the TCI would reduce greenhouse gas emissions from transportation by up to 25%, as well as introduce new transportation systems and resources to the East Coast.
The state of Massachusetts has also discussed the possibility of a gas-free roadway, and introduced a new bill in January known as "An Act to Accelerate the Transition of Cars, Trucks and Buses to Carbon-Free Power." The bill will aim to limit the Massachusetts Bay Transportation Authority's (MBTA) bus purchases and leases to zero-emissions vehicles by 2030, with the goal of operating a zero-emissions bus fleet by the end of 2040. In California, San Diego also recently proposed an initiative to ban the sale of new gas vehicles over $50,000 as part of a "Clean Vehicle Initiative." If passed, both policies would significantly lower carbon emissions from transportation in the coming years.
Challenges remain regarding the reality of a gas-free future, including how countries will dispose of diesel cars and keep up with the growing need for charging stations. Yet as countries around the world move to address greenhouse gas emissions and climate change, reducing transportation emissions and setting zero-emissions goals has proven a vital step in the right direction.
Author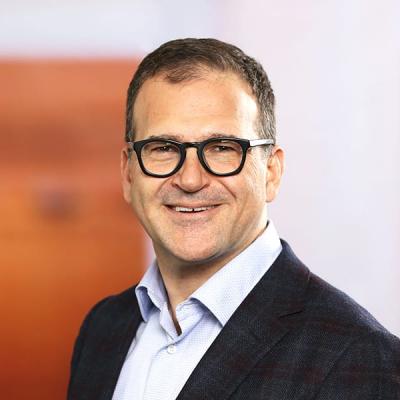 Member / Co-chair, Energy & Sustainability Practice
Sahir Surmeli is a Mintz business counselor who advises companies, boards, entrepreneurs, investment banks, and venture and private equity investors as they build and grow companies. He handles public offerings, 144A and private financings, acquisitions, joint ventures, and strategic partnerships.