Energy & Sustainability Client Feature: East Light Partners
This month, we are thrilled to feature East Light Partners, a renewable energy development company targeting opportunities for community- and utility-scale solar projects in the Northeast United States.
Wendy De Wolf and Jamie Fordyce, who founded East Light in 2016, are driven by the principle that renewable energy can, should, and will dominate our energy mix into the future. The company is making this transition happen through the origination and development of clean energy projects that benefit communities, investors, and our environment over the long term.
East Light was an early mover in New York's ascendant clean energy market. As the state moved to roll out the Reforming the Energy Vision (REV) initiative, the company began development on several projects that would become some of the first operating under the state's new community solar and utility-scale solar frameworks. Pairing knowledge of key policy and technology trends with a keen understanding of the development cycle, East Light is building a strong and growing track record of successful projects. The company has now brought over 50 megawatts of new solar to New York and is currently pursuing a development pipeline representing an additional 120 megawatts.
As a mission-driven public benefit corporation, East Light has a commitment beyond the bottom line. The company has worked with local stakeholders and advocacy groups, such as Scenic Hudson, on the development of best practices in renewable energy siting for the protection of ecological, agricultural, and scenic value, and has implemented those principles into its projects. As a result, East Light's approach to clean energy development has attracted investment from pure-play financial investors, strategic partners, and the impact investing community alike.
Last month, East Light announced the sale of ELP Stillwater Solar, a 27 MW utility-scale solar project located in the Town of Stillwater, New York, to Goldman Sachs Renewable Power. East Light originated and developed the project, delivering a construction-ready asset at the time of the sale, and it is expected that the facility will be put into operation by the fall of 2021. ELP Stillwater Solar will serve as an important regional source of clean energy, connecting to the power transmission lines that run through the site and participating as a small generator in the NYISO market. Renewable energy credits generated by the project will be sold to the New York State Energy Research and Development Authority under a long-term contract that was awarded through a competitive process in 2018. As one of New York's first utility-scale solar facilities and East Light's largest project to date, ELP Stillwater Solar will help New York State achieve its aggressive clean energy goals of 70% renewable electricity supply by 2030 and 100% carbon-free electricity supply by 2040. The project is expected to generate enough clean energy to power approximately 5,500 homes each year and reduce carbon emissions by more than seven thousand metric tons annually, the equivalent of taking nearly 1,500 cars off the road.
In reference to the sale, East Light Co-Founder Wendy De Wolf stated, "As the largest project we have developed to date and one of New York's first utility-scale solar facilities, the sale of ELP Stillwater Solar marks an important milestone for East Light Partners," adding that the company is "looking forward to building on ELP Stillwater Solar's successful development to further contribute to the growth of renewable energy in New York." Co-Founder Jamie Fordyce commented on the partnership with Goldman Sachs, stating, "We are excited to be partnering with Goldman Sachs to bring this project to life. Goldman is a top-tier asset manager with a powerful mandate in renewables…The partnership is a testament to the quality of the projects East Light develops to expand the generating base of renewable energy in New York State."
ELP Stillwater Solar was developed under East Light Capital Fund I (ELCF I), an investment vehicle for approximately 100-megawatts of solar power assets in the Northeast. To date, ELCF I has completed the development of five solar projects and has eight projects in active development. With ELCF I fully committed, East Light is currently raising its second fund, targeting its initial close in late summer.
[meta description] Read about recent M&A activity in the energy and sustainability space, including KLX Energy Services' pending acquisition of Quintana Energy Services.
Authors
Member / Chair, Energy & Sustainability Practice
Tom Burton has helped to shape the clean energy industry by drawing on his passion for innovation. As a Mintz attorney, Tom counsels investors, entrepreneurs, and Fortune 100 companies. He also guides start-up organizations and accelerators to foster the next generation of energy leaders.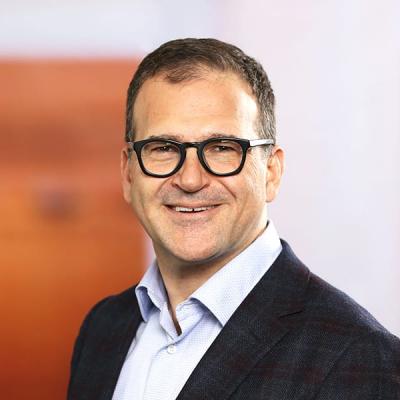 Member / Co-chair, Energy & Sustainability Practice
Sahir Surmeli is a Mintz business counselor who advises companies, boards, entrepreneurs, investment banks, and venture and private equity investors as they build and grow companies. He handles public offerings, 144A and private financings, acquisitions, joint ventures, and strategic partnerships.