Energy & Sustainability Pioneer Feature — Osmoses
This month, we are thrilled to feature Osmoses, the developer of a novel membrane technology for gas separations. Osmoses recently raised $3 million in a pre-seed funding round led by The Engine, the venture firm spun out of MIT that invests in Tough Tech. The Engine-led funding will fuel the company's hiring and scaling of its materials platform for gas separations.
Founded in 2021, Osmoses transforms chemical separations through their innovative membrane. The membrane's molecular filters are engineered to have exceptional size selectivity, as they are able to distinguish gas molecules 100,000 times smaller than the thickness of human hair. The current applications include hydrogen separation, carbon capture, and natural gas purification. The membrane also uses 40% to 60% less energy than the conventional separation process employed for natural gas purification. Multiple industries stand to benefit from this technology, as the current procedures are extremely energy-intensive and expensive.
Osmoses hopes to dramatically lower industrial energy consumption while accelerating the adoption of alternative energy sources. Today, molecular separations are reported to represent 15% of global energy use and to generate 16% of CO2 emissions annually. Gas and vapor separation through an energy-efficient membrane reduces carbon emissions from industrial processes. The Osmoses technology is designed to be easily integrated in existing energy systems and provides the opportunity to "decarbonize the hardest sectors of the economy," according to Michael Kearney, Principal at The Engine.
Michael Kearney further states, "Osmoses' solution is not just critical for reduced emissions, but for maintaining domestic industry and job growth. Without such a cost-effective solution, these tasks could be exported to countries with less stringent emissions targets, which is not good for the U.S. and not good for our planet."
Holden Lai, Osmoses co-founder and CTO, noted, "The technology is proven in the lab, and we are excited to take it to the next stage of testing at scale through collaboration with manufacturers and industrial partners. Delivered through modular units, the platform is an easy transition with existing infrastructure and will accelerate, streamline, and improve margins for commercial pursuit of natural and bio-gas upgrading, carbon capture powered by oxy-fuel combustion, and hydrogen recovery opportunities."
Mintz is proud to work with The Engine and support the Osmoses team on their journey to change the world with their ground-breaking technology and deliver sustainable solutions to leading industries!
Author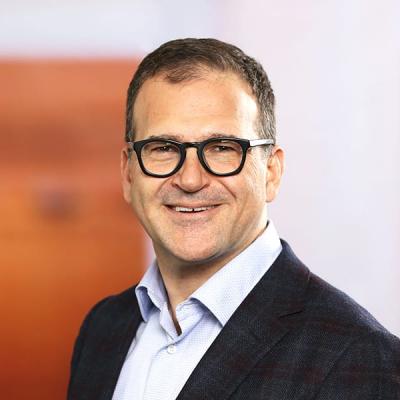 Member / Co-chair, Energy & Sustainability Practice
Sahir Surmeli is a Mintz business counselor who advises companies, boards, entrepreneurs, investment banks, and venture and private equity investors as they build and grow companies. He handles public offerings, 144A and private financings, acquisitions, joint ventures, and strategic partnerships.