ESG Investing in Retirement Accounts: Down But Not Out
Proponents of environmental, social, and governance ("ESG") investing may have good news on the horizon—in particular, good news that could resuscitate ESG investing in retirement accounts following the Department of Labor's recent blow to the practice.  Democratic representative Andy Levin (D-Mich.) is reportedly in the process of drafting two bills that would require investment advisers to incorporate ESG investing in retirement savings accounts.  These two bills, to be called the Sustainable Investment Policies Act and Retirees Sustainable Investment Policies Act, would amend the Investment Advisers Act of 1940 and the Employee Retirement Income Security Act of 1974 ("ERISA").  Sources have reported that Rep. Levin intended to introduce the bills into the House soon after the Thanksgiving holiday, so they could be coming any day now.
The draft bills would require investment advisers to: i) develop an investment policy explaining the role of ESG factors in decision making; ii) inform employees about the policy; and iii) file the policy with regulators.  Specifically, Rep. Levin's draft would require investment fiduciaries to consider an investment's implications in the following six areas:
Employee wages, compensation, benefits and protections;
Worker rights, collective bargaining rights, and corporate decision-making;
Risks to the environment;
Tax practices;
Supply chain management due diligence (including human rights considerations); and
Sustainability preferences of the plan's beneficiaries.
See https://www.heartlandnetwork.org/single-post/the-sustainable-investment-policy-act. In addition, the legislation would create a private right of action for non-compliance. 
Quite the opposite of the Department of Labor's new rule, which effectively prevents investment fiduciaries from investing in ESG funds, Rep. Levin's bills would create an affirmative obligation to include ESG investments in retirement accounts.  (For more on the Department of Labor rule, see You Can't Always Get What You Want: The End of ESG Investing in ERISA Accounts .)  Although Rep. Levin reportedly claims that his bills are not a direct response to the recent Department of Labor rule, he was an outspoken critic of the new rule during the (albeit brief) public comment period—in fact, he was a lead author of a letter signed by thirty-nine members of congress opposing the rule.  A spokesperson for Rep. Levin's office reportedly referred to the increased interest in initiatives like Rep. Levin's legislation in the wake of the DOL's new rule and the widespread opposition to it.
Rep. Levin reportedly intends to introduce the bills soon but, so far, he has lined up only Democratic sponsors, including Rep. Brendan Boyle (D-Penn.).  However, introducing the bills so late in the legislative session could make it difficult to get them passed.  Rep. Levin has said that he plans to reintroduce the bills next year in the new Congress if they do not pass this year.  However, the Democratic margin of control in the House will be smaller in the new session and, if Republicans maintain control of the Senate, the bills may face an uphill battle, so it remains to be seen whether anything will come of Rep. Levin's efforts.
Authors
Member / Co-Chair, Financial Services Practice
Pete S. Michaels is a Mintz attorney who focuses his practice on securities litigation, regulatory proceedings involving financial service companies and products, and compliance matters. He represents financial services firms and insurance companies and their employees, directors, and officers.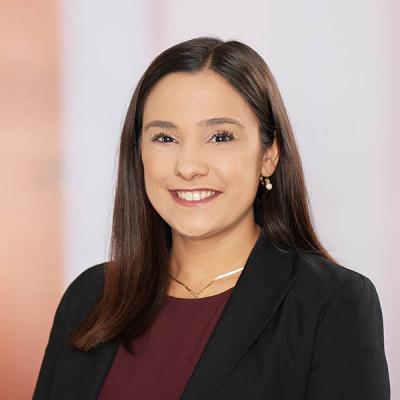 Alyssa C. Scruggs focuses on complex commercial litigation, including mortgage and consumer banking cases, bankruptcy and related adversary proceedings, and class actions. She has worked on cases involving MA consumer protection, state and federal unfair competition, and antitrust laws.