MintzTech Industry Update: Entrepreneur Rule
Parole for Entrepreneurs
At MintzEdge, we are already thinking about how a recent immigration law development may help our clients grow their ventures. The United States Citizenship and Immigration Services (USCIS) recently announced a new rule for entrepreneurs. If the rule becomes law, qualified entrepreneurs would be considered for parole (temporary permission to be in the United States) to jumpstart and build their businesses in the United States. The rule is a path-breaking proposal because it seeks to use and retrofit an existing immigration benefit called "parole" to meet the needs of entrepreneurs, who may otherwise be unable to secure a nonimmigrant visa such as an H-1B or E-2 visa.
While this proposal could be a solution for some entrepreneurs, it contains requirements that are out of step with the realities of many emerging companies. Note that we may not see a final rule published until next year (if at all), and any final rule would likely have adjustments. The proposed rule is intended to accelerate innovation that will have a broad impact on the United States, but is burdened with job creation and minimum investment requirements that aspiring and potentially IPO-bound entrepreneurs would not be able to satisfy in the initial years of growing a business. 
What are the criteria for a two-year grant of parole to an eligible entrepreneur?
Under the proposed rule, the United States Department of Homeland Security (DHS) would be able to parole, on a case-by-case basis, eligible entrepreneurs of startup enterprises for a two-year period to grow their businesses. Qualified entrepreneurs are those who:
have a significant ownership interest in the startup (at least 15%) and have an active and central role to its operations;
have formed a startup in the United States within the past three years; and
can show evidence that their startup has substantial and demonstrated potential for rapid business growth and job creation.
The proposed rule would require an entrepreneur to provide evidence of $345,000 of investment capital from arm's length, qualified United States investors with established records of successful investments. The entrepreneur would not be permitted to calculate any personal investment to their venture in showing a qualifying investment. Also disallowed would be funding from immediate family members.
In the alternative, an entrepreneur seeking parole benefits could show significant awards or grants (at least $100,000) from certain federal, state, or local government entities with expertise in economic development, research, and development, and/or job creation that regularly provide such awards or grants to United States businesses.
The proposed rule would allow partial satisfaction of one or both of these criteria, in addition to other reliable and compelling evidence of the startup entity's substantial potential for providing a significant public benefit. We don't know how the terms "substantial potential" or "significant public benefit" will be defined in a final rule, but we think that entrepreneurs with STEM backgrounds (science, technology, engineering, and mathematics) may have an edge in showing impact to the public.
Who may benefit from this rule if it is finalized?
Entrepreneurs growing technology or R&D startups that can attract experienced venture capital firms, angel investors, or qualifying government grants early in the seed financing stage, and within two years of formation, may be strong candidates for parole. However, no more than three founders or employees of any one entity would be eligible to qualify for parole benefits under the proposed rule. The rule would allow a fixed stay of two years only, after which an extension or transition to another visa status would be necessary to remain in the United States.
What are the requirements for securing a re-authorization of parole for three years?
For eligible entrepreneurs wishing to stay in parole status beyond two years, extending parole or "re-paroling" will be necessary. But the extension provisions proposed by DHS may be unworkable for entrepreneurs of even promising and vibrant emerging ventures.
To "re-parole" for three years, an entrepreneur would be required to provide reliable evidence that the startup continues to have a substantial potential for rapid growth and job creation. DHS proposes that this be satisfied by the entrepreneur showing that the startup has achieved the following in the two-year window preceding the extension: (1) received substantial additional funding of $500,000 or more from qualifying United States investors; (2) generated substantial and rapidly increasing annual revenue of at least $500,000 in the United States over the prior paroled period; and (3) generated 10 full-time, direct jobs for US workers. The entrepreneur must also establish compliance with household income requirements during the prior paroled period.
These metrics will be very tough to meet. Many entrepreneurs will be unable to satisfy the revenue generation and job creation requirements when it comes time to "re-parole." In certain industries such as life sciences and clean-tech, an emerging company often needs several years of lead time to navigate complex regulatory requirements before commercializing novel products and becoming revenue generating. The proposed framework would lock out strong ventures that grow on a runway of five to ten years.
It is also impossible to predict that capital investment will be available in a timeframe that lines up with a request by an entrepreneur to "re-parole." Sourcing capital is not an exact science and can take even successful ventures more time than anticipated. Although the proposed rule permits that the totality of facts will be reviewed in an extension process, the criteria as proposed are not workable for many – if not most – talented entrepreneurs wishing to grow a venture in the United States.
Conclusion
DHS needs to introduce more flexible provisions in the final rule for it to have the intended effect of jumpstarting businesses in the United States. Overly stringent criteria on the amount of a qualifying capital investment, revenue generation, and job creation need to be revised. Many foreign entrepreneurs who have more conventional visa options will likely elect to consider parole as a last resort, if at all, if the criteria are unworkable.
While the proposed solution by DHS is imperfect, it is a positive step in the direction of advancing solutions for attracting and retaining entrepreneurial talent. If the criteria for parole benefits are more accessible, we may have an additional option in our toolkit of solutions for foreign entrepreneurs growing ventures in the United States.
Authors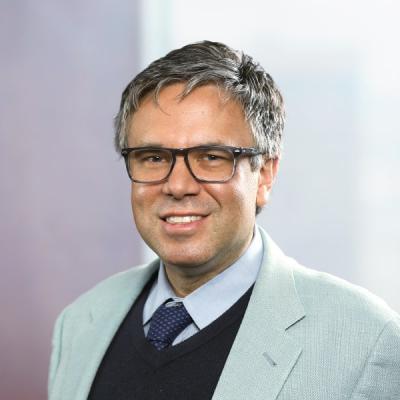 Douglas Hauer is a Mintz attorney and noted authority on the EB-5 investor visa program, which gives developers a path for securing capital for real estate, hospitality, and infrastructure projects. He's an essential resource for companies looking for financing from offshore sources.
Samuel Asher Effron assists Mintz clients with venture capital and private equity transactions, helping start-ups with legal and business matters. He has clients in a variety of technology sectors, including video gaming, music, virtual and augmented reality, and consumer electronics.