Stricter Automatic Renewal Law in California Commences July 1, 2018
On July 1, 2018, California's revised Automatic Renewal Law (ARL), Cal. Bus. & Prof. Code § 17600 et seq., goes into effect.
The updated law requires e-commerce sellers, doing business in California, to allow online cancellation of auto-renewing memberships or recurring purchases that were initiated online. Specifically, section 17602(c) provides:
"a consumer who accepts an automatic renewal or continuous service offer online shall be allowed to terminate the automatic renewal or continuous service exclusively online, which may include a termination email formatted and provided by the business that a consumer can send to the business without additional information."
The updated California law also requires a seller who provides an automatic offer that includes a free gift, trial, or promotional pricing to notify consumers about how to cancel the auto-renewal before they are charged. Sellers must also explain the price to be charged when the promotion or free trial ends. If the initial offer is at a promotional price that is only for a limited time and will increase later, the seller must obtain consumer consent to the non-discounted price prior to billing.
Comparison to Federal and Other State Laws
Federal law requires a seller to disclose material terms of a transaction and to obtain the consumer's consent prior to the charge. (Restore Online Shoppers' Confidence Act, 15 U.S.C. §§ 8401-8402).
State ARL laws are not uniform in scope or requirements, and over 20 states have such laws on their books. Most require disclosure of renewal policies in a "conspicuous" manner. Some require notice prior to the renewal in order to give consumers an opportunity to cancel and to prevent renewals from unknowingly occurring. Another distinction is that California's ARL applies generally to all consumer contracts, while other states limit the scope of the agreements covered by the ARL statute to specific contracts, e.g. health club memberships and home security systems.
Because many sellers operate in all 50 states, to achieve compliance with ARL requirements means meeting the strictest test - in other words, California's.
Consequences of Non-Compliance
The ARL does not create a private cause of action. Though past history is not prologue, since the California ARL was first enacted in 2010, several complaints have been brought under California's unfair competition law and other consumer protection statutes. We thus have a roadmap for how the revised statute will be interpreted and applied by the courts.
First, California courts have held that the statute only applies to California consumers - but any California consumer who enters into an auto-renewal or subscription agreement may pursue an injunction for violations of the ARL. Therefore, all companies that offer their goods or services on an automatic renewal basis in California should take steps to ensure compliance with the ARL.
Second, a common allegation in ARL-based complaints is that a business failed to provide automatic renewal or continuous service terms in a clear and conspicuous manner. Other frequent allegations have included the failure to provide the terms in visual proximity to the request for consent; failure to provide acknowledgement of the terms; and failure to provide an easy mechanism for the consumer to cancel the subscription. It is also worth keeping in mind that failure to comply with the new rules will almost certainly be added to the allegations in a class action complaint. Exposure under the ARL has also been shown to be quite substantial, with settlements in the one-million dollar range or higher.
Third, decisions in a few cases have shown that arbitration clauses may be a successful in dismissing ARL class actions and requiring an arbitration to resolve the matter. At the same time, however, under a recent California Supreme Court decision, arbitration clauses should not necessarily be viewed as a "get out of class action jail card."
Generally, arbitration clauses are enforceable for online contracts, but the enforceability of consumer arbitration agreements in California has proven to be problematic at times. There is a history of courts finding that California "public policy" precludes the enforcement of arbitration agreements under the Federal Arbitration Act (FAA). The California Supreme Court's recent decision in McGill v. Citibank further muddies the arbitration waters. In McGill, the court held that arbitration provisions that waive a plaintiff's right to public injunctive relief under consumer protection statutes are unenforceable as a matter of public policy. This decision could potentially impact ARL cases because ARL plaintiffs are likely to include public injunctive relief claims to avoid arbitration.
What Should Companies Do Next?
Subscription-based service providers need to consider taking the following steps:
Use "clear and conspicuous" language in all terms: both initial offer and cancellation policies.
Tell consumers of cancellation policies and provide cancellation instructions before permitting a consumer to purchase any goods or services online.
Make the cancellation process simple to use and ensure that it can be used online.
Consider including arbitration provisions or class action waiver language in a "clear and conspicuous" format, but know that you may be severely limited in preventing ARL litigation post McGill.
Program the online interface to obtain consumers' affirmative consent prior to charging consumers' credit cards or other payment methods.
Clearly disclose any and all material changes to terms before they take effect.
Confirm all terms by providing an acknowledgement with all relevant offer terms and cancellation policy and procedures though an email receipt.
Remember that July 1, 2018 is soon to be here.
Author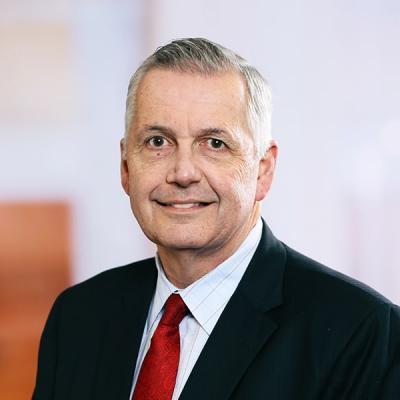 Member / Co-chair, Product Liability Practice
Daniel J. Herling is a highly regarded product liability defense attorney at Mintz. He handles litigation and class actions involving consumer products, leveraging his deep knowledge of California's consumer protection regulations and laws.