The California Shelter In Place Order; What it Means for Office Landlords
On March 16, 2020, the City and County of San Francisco issued an order requiring all individuals in San Francisco County to "shelter in place" from March 17, 2020 through April 7, 2020. The surrounding Bay Area counties (e.g. Santa Clara County, Alameda County, etc., etc.) also issued orders largely mirroring San Francisco's directive.
Then, on March 19, 2020, Governor Newsom issued Executive Order N-33-20 (https://covid19.ca.gov/img/Executive-Order-N-33-20.pdf) imposing a statewide shelter in place, directing all California residents to remain at home until further notice. For Bay Area office operations and property management, the statewide order has a similar effect as the Bay Area county orders.   However, the counties' exceptions for "Essential Businesses" and "Minimum Basic Operations" are not copied in the statewide order and these concepts are expressed differently in the statewide order; the statewide order is more focused on identifying key industries permitted to operate under the shelter in place order.  
In terms of the relationship between the statewide order and previous shelter in place orders adopted by various county departments of public health, the state has provided that the more stringent order will prevail:  https://covid19.ca.gov/stay-home-except-for-essential-needs/
In addition, the Governor's office has since published more details on the statewide shelter in place order, providing additional details on permitted businesses and activities as follows:
https://covid19.ca.gov/img/EssentialCriticalInfrastructureWorkers.pdf
Our conclusion is that landlords should be able to continue providing basic security, janitorial service, and other minimum services needed for maintaining and operating their buildings (though at likely reduced levels of service as the vast majority of office tenants will be required to move their operations to remote work).  Further, landlords and tenants should be able to maintain the IT infrastructure needed for remote work.   Financial services remain a permitted activity, so under the order both tenants and landlords should be able to make payments provided by their leases and process payroll.  
Relevant exceptions from the statewide guidelines for office operations are below.   The communications and IT sections have been copied wholesale from the guidelines, but with the most important exceptions for office users bolded.
Conditions are obviously changing on a daily basis, so stay tuned for updates.  
---
Emergency Services Sector
*Private security, private fire departments, and private emergency medical services personnel.
Communications and Information Technology
The IT Sector provides products and services that support the efficient operation of today's global information-based society and are integral to the operations and services provided by other critical infrastructure Sectors. The IT Sector is comprised of small and medium businesses, as well as large multinational companies. Unlike many critical infrastructure Sectors composed of finite and easily identifiable physical assets, the IT Sector is a functions-based Sector that comprises not only physical assets but also virtual systems and networks that enable key capabilities and services in both the public and private sectors.
• Maintenance of communications infrastructure- including privately owned and maintained communication systems- supported by technicians, operators, call-centers, wireline and wireless providers, cable service providers, satellite operations, undersea cable landing stations, Internet Exchange Points, and manufacturers and distributors of communications equipment
• Workers who support radio, television, and media service, including, but not limited to front line news reporters, studio, and technicians for newsgathering and reporting
• Workers at Independent System Operators and Regional Transmission Organizations, and Network Operations staff, engineers and/or technicians to manage the network or operate facilities
• Engineers, technicians and associated personnel responsible for infrastructure construction and restoration, including contractors for construction and engineering of fiber optic cables
• Installation, maintenance and repair technicians that establish, support or repair service as needed
• Central office personnel to maintain and operate central office, data centers, and other network office facilities
• Customer service and support staff, including managed and professional services as well as remote providers of support to transitioning employees to set up and maintain home offices, who interface with customers to manage or support service environments and security issues, including payroll, billing, fraud, and troubleshooting
• Dispatchers involved with service repair and restoration
Essential Workforce - Information Technology:
• Workers who support command centers, including, but not limited to Network Operations Command Center, Broadcast Operations Control Center and Security Operations Command Center
• Data center operators, including system administrators, HVAC & electrical engineers, security personnel, IT managers, data transfer solutions engineers, software and hardware engineers, and database administrators
• Client service centers, field engineers, and other technicians supporting critical infrastructure, as well as manufacturers and supply chain vendors that provide hardware and software, and information technology equipment (to include microelectronics and semiconductors) for critical infrastructure
• Workers responding to cyber incidents involving critical infrastructure, including medical facilities, SLTT governments and federal facilities, energy and utilities, and banks and financial institutions, and other critical infrastructure categories and personnel
• Workers supporting the provision of essential global, national and local infrastructure for computing services (incl. cloud computing services), business infrastructure, web-based services, and critical manufacturing
• Workers supporting communications systems and information technology used by law enforcement, public safety, medical, energy and other critical industries
• Support required for continuity of services, including janitorial/cleaning personnel
OTHER COMMUNITY-BASED GOVERNMENT OPERATIONS AND ESSENTIAL FUNCTIONS
• Workers to ensure continuity of building functions
• Security staff to maintain building access control and physical security measures
• Construction Workers who support the construction, operation, inspection, and maintenance of construction sites and construction projects (including housing construction)
• Workers such as plumbers, electricians, exterminators, and other service providers who provide services that are necessary to maintaining the safety, sanitation, and essential operation of construction sites and construction projects (including those that support such projects to ensure the availability of needed facilities, transportation, energy and communications; and support to ensure the effective removal, storage, and disposal of solid waste and hazardous waste)
• Professional services, such as legal or accounting services, when necessary to assist in compliance with legally mandated activities and critical sector services
Author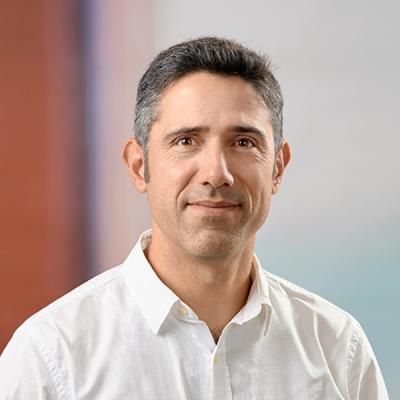 Gabriel works with commercial real estate, health care, technology, and energy clients in the acquisition, leasing, sale, financing and development of office, multifamily, industrial and R&D properties.