Massachusetts' Reopening Plan: What Businesses in Phase 1 Need to Know
On May 18, 2020, the Baker-Polito Administration revealed its four-phased approach to reopening the Massachusetts economy and getting people back into the workplace in a safe manner, all while gradually easing social restrictions in order to minimize the negative health impacts of COVID-19.  The plan is set out in the Reopening Advisory Board's report, Reopening Massachusetts.  The report details the Commonwealth's four phases to reopening:  Phase 1:  Start; Phase 2:  Cautious; Phase 3:  Vigilant; and Phase 4:  New Normal.  The public health indicators that will be considered when determining whether Massachusetts is ready to proceed to the next stage of reopening include (i) the COVID-19 positive test rate, (ii) the number of deaths caused by COVID-19, (iii) the number of patients with COVID-19 in hospitals, (iv) the health care system's readiness, (v) testing capacity and (vi) contact tracing capabilities.  The government anticipates that each phase will last a minimum of approximately three weeks; however, if the data indicates that more time is needed before moving to the next phase, the phase may be delayed or certain sectors may even need to return to an earlier phase. 
Under Phase 1, as of May 18th, manufacturing facilities and construction sites were permitted to open subject to specific requirements.  In addition, places of worship, hospitals and community health centers were also permitted to reopen as long as they comply with certain guidelines.  On May 25th, additional sectors including  lab space, limited personal services such as hair salons, pet grooming and car washes, retail for remote fulfillment and curbside pick-up only, and office spaces (except for office spaces in Boston, which may not open until June 1) will be permitted to open. 
In conjunction with the Reopening Advisory Board, the Department of Public Health and the COVID-19 Command Center released Mandatory Workplace Safety Standards that apply to all workplaces permitted to open in Phase 1.  These standards were designed to diminish the spread of COVID-19 within the workplace and describe actions that businesses must take in the areas of social distancing, hygiene protocols, staffing and operations, and cleaning and disinfecting.  In addition to these mandatory safety standards, the Baker-Polito Administration developed detailed sector-specific guidance specifying how sectors permitted to reopen in Phase 1 of the Commonwealth's plan can reopen as safely as possible.  Additional guidance for business permitted to open in subsequent phases will be published at a later date. 
Before businesses that are allowed to reopen under Phase 1 may reopen, they must first develop a written COVID-19 Control Plan.  The plan should outline how a business' workplace will comply with the Mandatory Workplace Safety Standards.  Although control plans do not need to be submitted or approved, they must be kept on premises and be available in the event of an inspection or an outbreak.  Businesses are required to post a signed compliance attestation poster attesting that they have developed a COVID-19 control plan.  The poster should be placed in an area visible to employees and visitors within the business premises.  Businesses are also required to post signs describing the rules for maintaining social distancing, hygiene protocols, cleaning and disinfecting.  Further, businesses that provide "essential services" and were permitted to remain open pursuant to Governor Baker's Executive Order must complete a control plan and self-certify that they are in compliance with the mandatory safety standards by May 25th in order to remain open during Phase 1. 
With respect to office spaces, in addition to the general business guidance described above, the Sector Specific Workplace Specific Safety Standards for Office Spaces to Address COVID-19 provides that employees are still strongly encouraged to work from home if feasible.  Businesses should limit the workforce within their premises to no more than 25% of (i) the maximum occupancy allowed by law or (ii) the organization's typical occupancy as of March 1, 2020.  This occupancy restriction may be exceeded if the business can demonstrate a need for relief.  Boston Mayor Marty Walsh expressed his hesitancy regarding the 25% threshold, stating that he thinks this number is too high for businesses in the City of Boston, so it is possible that Boston offices permitted to reopen on June 1 will be required to maintain a lower maximum occupancy.  Businesses are required to ensure that at least 6 feet of separation exists between individuals unless it would create a safety hazard to do so.  In addition, the use of confined spaces (e.g., elevators and control rooms) should be limited to one individual at a time.  Business must develop a COVID-19 prevention plan for all office locations and provide training to workers on health and safety recommendations and precautions to limit the spread of the disease.  Workers must wear face coverings when social distancing of 6 feet is impossible (unless the worker has a medical condition or disability).  Also, businesses should keep a log of everyone who comes into the workplace (including temporary visitors) in order to enable contact tracing.  With respect to hygiene and cleaning protocols, businesses must ensure that workers have access to handwashing facilities and/or alcohol-based hand sanitizers.  High-touch areas should be cleaned and sanitized regularly and at least daily.  In the event someone in the workplace tests positive for COVID-19, the site should be shut down for a deep cleaning and disinfecting of the workplace in compliance with guidance from the Center for Disease Control.  Businesses must post signage and notices through the business premises setting forth the social distancing, hygiene and staffing and operations policies.  Further guidance for office spaces is available at https://www.mass.gov/lists/safety-standards-for-office-spaces. 
Mintz will continue to monitor and analyze the rapidly changing legal landscape.  For more information on Massachusetts' phased-approach to reopening, visit www.mass.gov/reopening. 
Author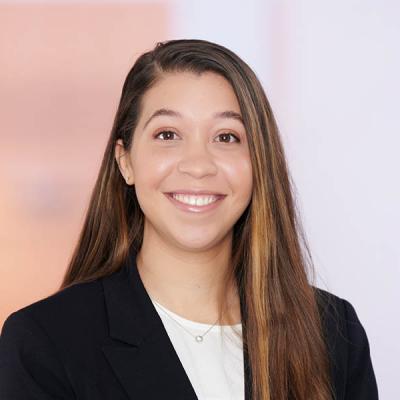 Chelsea A. Wood is a Mintz attorney focused on transactional commercial real estate law. She regularly drafts closing documents and leases, negotiates purchase and sale agreements, and performs due diligence related to acquisitions, dispositions, and financings.