Settlement Agreements with Students Are Protected Student Records But Must Be Disclosed in Redacted Form Under Public Records Law, Says Massachusetts Supreme Judicial Court
What is the responsibility of a public educational institution when it receives a public records request for material that it believes it must keep private under state and federal student records laws?
A recent decision by the Massachusetts Supreme Judicial Court (SJC) provides guidance for all levels of public educational institutions on how to resolve the tension between their competing obligations to protect students' privacy while maintaining transparency as state actors.
Privacy and Public Access Statutes in Tension
The Massachusetts public records law requires a broad swath of records in the possession of public officials, including public educational institutions, to be accessible to the public upon request.  All records held by such institutions are presumed to be publicly available until the institution can prove that an exemption applies.  A record is exempt from disclosure if another statute specifically or "by necessary implication" requires its exemption.
State and federal laws, meanwhile, require educational institutions to keep certain information about students private.  The Massachusetts student records law and its accompanying regulations require that schools not disclose information in a "student record" without the consent of the student or parent.  Similarly, the federal Family Educational Rights and Privacy Act (FERPA) conditions educational institutions' receipt of federal funds on the nondisclosure of "education records," subject to certain limited exceptions.
It is not uncommon for an educational institution to receive a request for records that the institution deems to be student or educational records, and to decline to release them on that basis.  However, if the requestor continues to pursue access to the records, it is ultimately a court that decides (1) whether the records at issue fall within the ambit of the information protected by the state student records law or FERPA, (2) whether these laws actually preclude disclosure as opposed to simply encouraging nondisclosure, and ultimately (3) whether the records must be disclosed.
In recent years, state and federal courts across the nation have grappled with whether a wide variety of records held by public educational institutions at every level are protected from disclosure, and to what extent.  See, e.g., Rhea v. Dist. Bd. of Trustees of Santa Fe College, 109 So. 3d 851 (Fla. App. 2013) (student email complaining about professor); Press-Citizen Co. v. Univ. of Iowa, 817 N.E.2d 480 (Iowa 2012) (sexual assault reports and related university correspondence); Ferguson v. La. Dep't of Educ., 2014 La. App. Unpub. LEXIS 509 (La. App. Sept. 19, 2014) (school district demographic, enrollment, and discipline data); Doyle v. Town of Falmouth, 106 A.3d 1145 (Me. 2014) (parents' phone numbers); Krakauer v. State, 2014 Mont. Dist. LEXIS 33 (Mont. Dist. Sept. 12, 2014) (sexual assault complaint against university student); L.R. v. Fort Lee Pub. Sch. Dist., 2014 N.J. Super. Unpub. LEXIS 2331 (N.J. Super. Sep. 23, 2014) (student requests for independent educational evaluations); State ex rel. ESPN, Inc. v. Ohio State Univ., 970 N.E.2d 939 (Ohio 2012) (documents and emails related to university NCAA investigation); Bryner v. Canyons Sch. Dist., 351 P.3d 852 (Utah App. 2015) (school security camera footage).  Now, the highest court in Massachusetts has joined the party.
The SJC Tackles the Conflict
In Champa v. Weston Public Schools, SJC-11838, 473 Mass. 86 (Oct. 23, 2015), the SJC considered whether settlement agreements between a public school and the parents of a student who requires special education services are public records subject to disclosure.  Such agreements set forth the financial terms governing an out-of-district placement, when one is provided, and typically include additional information about the student's disability and educational needs.
In January 2012, Michael Champa submitted a public records request for all such settlement agreements during a specified period in which Weston Public Schools limited its contribution to education funding or attached funding conditions for out-of-district placements.  Champa apparently sought the records in conjunction with the school district's settlement agreement regarding his daughter.  However, the district declined to disclose the agreements because doing so would violate FERPA and the Massachusetts student records law.
Champa then filed a lawsuit in Superior Court seeking disclosure of the records.  Judge Angel Kelley Brown allowed Champa's motion for judgment on the pleadings, holding that the agreements were non-exempt public records that must be disclosed after redaction of personally identifiable information, including students' names and any description of their disability.  Judge Brown determined that the agreements were not exempt as student records under the Massachusetts student records law or as education records under FERPA, because these categories include only those documents directly relating to a student's academic progress.
On appeal, the SJC concluded that the definitions of student records and education records employed by Judge Brown were too narrow, and that the agreements at issue properly fell within both of these definitions.
The SJC looked to FERPA's definition of education records as documents that "contain information directly related to a student" and observed that this definition is not limited to "material relating to the student's academic progress," but instead has a broader scope encompassing "all aspects of [a] student's educational life."  The settlement agreements were education records, the SJC reasoned, because they contained "the name of the student (as well as those of the student's parents)," and pertained to matters "that fall directly within the ambit of academic matters and status as a student."
Similarly, the Massachusetts student records law defines student records as including a student's "temporary record," which contains "information relevant to the educational needs of the student" or information clearly "of importance to the educational process."  The SJC interpreted this definition to protect information of "a broader scope than purely a measurement of academic progress."  Because the settlement agreements were "likely to contain information regarding a student's disability, progress, and needs," the SJC held that the agreements met this definition.
Despite holding that the agreements were protected under both state and federal student privacy statutes and thus were eligible for exemption from disclosure under the public records law, the SJC concluded that the agreements must nevertheless be disclosed in redacted form.  The Court reasoned that both FERPA and the Massachusetts student records law "protect student records only as they pertain to certain information—not entire documents," and the public records law requires redaction of exempt material so that the remainder of the record can be released.
As a result, the SJC reached effectively the same conclusion as the judge below, but employed a different route to get there.  The SJC's approach will presumably require more information to be redacted than Judge Brown's ruling would have, due to FERPA's broad definition of personally identifiable information.  However, the SJC declined to direct specific redactions due to the undeveloped state of the record, and instead remanded the case to Superior Court to resolve redaction disputes.
What Does Champa Mean for Public Educational Institutions in Massachusetts?
Champa offers useful guidance for institutions attempting to reconcile their disclosure requirements with their privacy obligations:
Unlike some courts, the SJC considers records protected by FERPA to be exempt from disclosure under the public records law. The threat of rescission of federal funds, the SJC reasoned, is sufficient to render compliance effectively mandatory and therefore exemption necessary by implication.
The Massachusetts student records law and FERPA apply to a broad range of records. Although the SJC suggested that the mere inclusion of a student's name in a record held by an educational institution might not be enough to trigger privacy protections, it is likely that educational institutions will be able to show why many of their records possess the requisite nexus to educational programming.
These privacy protections extend only to personally identifiable information and not to the entirety of the records themselves. Disclosure following redaction will likely be necessary.
The inclusion of a confidentiality clause in an agreement between an educational institution and a student or parent will not automatically prohibit disclosure under the public records law.
A more robust discussion of courts' approaches to reconciling public records laws and student privacy protections under FERPA and similar state laws can be found here.
Author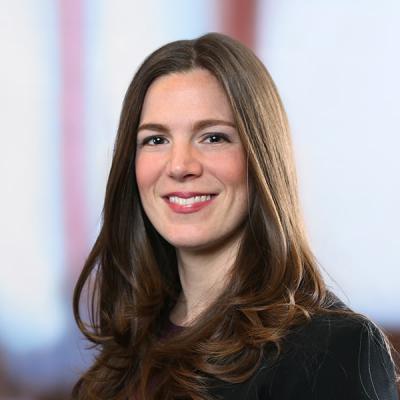 Mathilda S. McGee-Tubb is a Mintz attorney who handles commercial litigation and arbitration. She advises clients in all stages of litigation. Mathilda has defended depositions, argued motions, and served as second-chair in trial.