Kissing Camels Antitrust Suit Against Health System Moves Past Another Hump in the Road
In June, an antitrust suit brought by plaintiff ambulatory surgery centers ("ASCs") against a health system, health insurers, and a trade association survived a motion to dismiss. Last week, the ASCs' case cleared the hump of summary judgment and will now proceed to trial. Kissing Camels Surgery Center LLC et al. v. Centura Health Corp. et al., 1:12-cv-03012 (D.Col. August 28, 2015). The District Court found sufficient evidence of a conspiracy to reduce competition for ambulatory surgery services, making summary judgment inappropriate.
Background Recap
The Plaintiff ASCs perform outpatient surgical procedures and treatments in non-hospital environments in Denver and Colorado Springs, Colorado, frequently at a lower price than hospital surgical services. The surviving Defendants include health insurers, a trade association, and a dominant private health system ("Centura") that competes with Plaintiffs.
Plaintiffs filed their initial complaint in November 2012, and amended in April 2013. In February 2014, the District Court granted Defendants' motions to dismiss the earlier complaint for failure to plead sufficient facts to establish the predicate agreement for the conspiracy claims.  Granted leave to amend, Plaintiffs then filed a second amended complaint. In December 2014 the Defendant insurers and trade association filed a motion to dismiss, which was denied in June.  The motion for summary judgement which was denied here was filed by Defendant health system in September 2014.
Plaintiffs alleged that Centura conspired to reduce competition for ambulatory surgery services by not doing business with the Plaintiff ASCs, and using its market power to pressure physicians and insurers to also not do business with them. For example, Plaintiffs alleged that Centura pressured the Defendant insurers into penalizing physicians for referring business to the Plaintiff ASCs. Plaintiffs also alleged that Centura used its market power to convince the Defendant insurers not to contract with competing independent surgery centers, including the Plaintiff ASCs. Plaintiffs further alleged that Centura controlled the Defendant trade association, and that the trade association aided in the conspiracy against Plaintiffs, including by sending false allegations about the Plaintiffs to the state regulatory agency.
District Court's Analysis of Motion for Summary Judgement
Centura moved for summary judgment on all claims against it: (1) conspiracy in restraint of trade (Sherman Act Section 1); (2) conspiracy to monopolize (Sherman Act Section 2); and (3) attempted monopolization (Sherman Act Section 2).
Centura argued that the conspiracy claims failed for lack of evidence that it conspired with the other health system (who was previously dismissed as a defendant) or with the Defendant insurers. Centura cited the Supreme Court's heightened standard for Section 1 claims that "ambiguous" evidence is insufficient as a matter of law. Matsushita Elec. Indus. Co., Ltd. v. Zenith Radio Corp., 475 U.S. 574, 588 (1986). Nonetheless, the District Court found that the evidence presented by Plaintiffs tends to exclude the possibility of independent action by Defendants. While the District Court acknowledged that Plaintiffs' cited email evidence of a meeting between the CEOs of Centura and the other health system did not contain any indication of an agreement, the Court felt that handwritten notes from a meeting about actions to be taken in relation to "bad ASC's" [sic] sufficiently supported the existence of an agreement between Defendants. Further, even though Centura representatives did not attend that meeting, the District Court found that Centura had previously chosen to act through a joint venture entity that did participate in the meeting. Specifically, the Court cited to an earlier email from a Centura hospital CEO that said "I think we need to use [the joint venture] as our 'front' on this [issue of competition from Kissing Camels]." While the District Court acknowledged that the email was "far from definitive" due to its lack of date proximity to the meeting in question, it still found that there was a question of fact for a jury.
On the attempted monopolization claim, Centura argued that there was no evidence that it had a dangerous probability of achieving monopoly power, citing its market share of only 4.3% for ambulatory surgery patient visits and 16.4% for use of operating rooms. Plaintiffs countered that Centura's market share should be combined with the joint venture's market share, resulting in a 62% share. The District Court also pointed to an email in which Centura's COO expressed concern about Plaintiffs' potential to "hurt [the joint venture] or the [Centura hospital]," which suggested that Centura and the joint venture were not competitors and therefore their market shares could be combined. Thus there was a question of material fact as to the relevant market share.
Finally, Centura argued that Plaintiffs' claim must fail for lack of antitrust injury, because the only injury presented was injury to Plaintiffs themselves as competitors. Although it recognized that the antitrust laws are intended to protect competition and not individual competitors, the District Court relied on precedent that suggests "a plaintiff's injury alone can constitute antitrust injury under certain circumstances." Accordingly, the District Court held that it could not grant summary judgment merely because the injury here was to Plaintiffs' ability to compete if there was also evidence that competition had been harmed. The District Court found that Plaintiffs' expert report was sufficient to defeat summary judgment with its conclusion that the elimination of Plaintiffs as competitors in the highly concentrated market would have a negative impact on competition.
In our earlier alert, we observed:
"In the health care provider marketplace, payment changes, referral patterns, controversy over ASCs 'cream skimming' profitable cases are prevalent. Much attention is rightfully paid to government enforcement efforts. And many private antitrust cases have been dismissed for lack of plausible antitrust theory and sufficient antitrust-related facts. The Kissing Camels opinion is a reminder that some private cases can be constructed that survive the motion to dismiss — which at a minimum means that lengthy, expensive, and distracting antitrust merits litigation will follow. Moreover, Kissing Camels demonstrates yet again that documents, emails, and provocative statements by executives are the yeast from which antitrust claims will arise."
Here, Plaintiffs still have the biggest hump in the road ahead of them — winning at trial.  However, that is probably small consolation to the Defendants, who have the risk at trial and have been subjected to expensive, distracting private antitrust litigation. And it is worth highlighting once more the critical role that written documents with provocative language have played in this case in getting Plaintiffs to trial. Not only did those documents help Plaintiffs defeat a motion to dismiss, but they also raised a sufficient factual dispute to defeat summary judgment.
1  A more detailed summary of the case background can be found in our prior alert discussing the denial of the motion to dismiss.
2  Kissing Camels Surgery Center, LLC, Cherry Creek Surgery Center, LLC, Arapahoe Surgery Center, LLC, and Hampden Surgery Center, LLC.
3  Rocky Mountain Hospital and Medical Service, Inc., d/b/a Anthem Blue Cross and Blue Shield of Colorado, UnitedHealthCare of Colorado, Inc., and Aetna, Inc.
4  Colorado Ambulatory Surgery Center Association, Inc.
5  Centura Health Corporation ("Centura").
Authors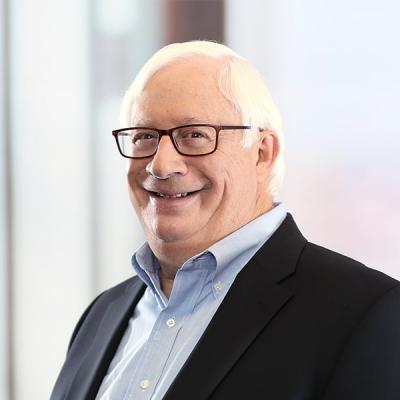 Member / Co-chair, Antitrust Practice
Bruce D. Sokler is a Mintz antitrust attorney. His antitrust experience includes litigation, class actions, government merger reviews and investigations, and cartel-related issues. Bruce focuses on the health care, communications, and retail industries, from start-ups to Fortune 100 companies.
Farrah Short is a Mintz Special Counsel who advises clients on antitrust and competition law, including merger review, competitor collaborations, government investigations, and private class action litigation. She specializes in counseling clients through the Hart-Scott-Rodino merger review process.