West Virginia AG Clears Merger Creating Second Largest Hospital Chain in the State with Conduct Remedy
The federal antitrust enforcement agencies have trumpeted their preferences for structural, as opposed to conduct, remedies as the solution to potentially anticompetitive mergers.1 In contrast, State Attorneys General have been more willing to enter into conduct remedies, particularly in the health care field 2, although in a recent closely watched proceeding, a Massachusetts state judge declined to enter a health care merger consent agreement.3 However, as a new merger agreement entered into by the Attorney General of West Virginia (AG) shows, remedial conduct merger decrees still remain part of the state antitrust enforcement toolkit.
On July 31, 2015, West Virginia Attorney General Patrick Morrisey cleared the proposed acquisition of St. Mary's Medical Center (St. Mary's) by Cabell Huntington Hospital, Inc. (Cabell), pursuant to an agreement between the parties. The agreement, approved by the Cabell County Circuit court, established conditions ensuring that the acquisition complies with the West Virginia Antitrust Act, the federal Sherman Antitrust Act, and all other applicable state and federal laws. The AG's Office also stated its intention to communicate its support of the transaction to the Federal Trade Commission (FTC), which is still reviewing the matter. 
Cabell announced its agreement to acquire St. Mary's last November, after St. Mary's lost its sponsorship by the Pallottine Missionary Sisters, the Catholic-affiliated organization that had operated the hospital for 90 years. Hospital officials stated that St. Mary's is not in any financial distress.
The AG alleged that the combined hospital would represent the second largest hospital chain in the state, serving a three-state area. The 303-bed Cabell and 375-bed St. Mary's are the only two acute-care facilities in Huntington, West Virginia. Huntington, the county seat of Cabell County, is West Virginia's second largest city, with about 49,000 people, and sits near both the Ohio and Kentucky borders. St. Mary's and Cabell, respectively, represent the seventh and eleventh largest private employers in the state and the top two employers in Cabell County.
The two non-profit hospitals voluntarily cooperated with the investigation by the AG's office. As part of the agreement, both hospitals agree to adhere to several behavioral conditions for the seven-year period following the acquisition, notably including those relating to rate limitations, market entry, efficiencies, and the preservation of St. Mary's as an institution. 
Limitations on rates:
Neither hospital will increase its service rates beyond the benchmark rate established by the West Virginia Health Care Authority.
If the combined operating margins of the hospitals exceed an average of 4 percent during any three-year period, the hospitals' rates will be reduced by the amount of excess for the following three years.
Neither hospital will bargain for or insist upon anti-tiering clauses in contracts with insurers.
The hospitals will continue to accept Ohio and Kentucky Medicaid patients at in-state provider rates established by those states.
Market entry:
The hospitals will not oppose the award of a certificate of need by the state Health Care Authority to any health care provider that seeks to provide services in their market area (excluding the request from any inpatient hospital that does not accept Medicaid and/or uninsured patients).
Conditions to improve access and enhance the quality of health care:
Develop quality and population health goals, including Centers of Excellence with quantitative benchmarks and a proposed timeline to be submitted to the AG within six months of closing the transaction.
Establish a fully integrated and interactive medical record system at both facilities so that patient encounters can be readily available to physicians at both hospitals.
Implement community wellness programs that will reach out to medically underserved areas, and report details on these programs each year to the AG's Office.
Preservation of St. Mary's:
Cabell agreed to maintain St. Mary's as a free-standing, general acute care, faith-based organization for the seven-year period.
Accordingly, both hospitals agreed to release employees from any non-compete agreements following the termination of their employment.
The hospitals also agreed to maintain open staffs and grant privileges to all qualified physicians, and not terminate privileges to those who start offering services in competition to the hospitals (excluding groups that historically have operated under exclusive agreements).
In consideration of these conditions, the AG declared the transaction to be "in the best interests of the state."4
---
Endnotes
1 See U.S. Dep't of Justice, Antitrust Division, Antitrust Division Policy Guide to Merger Remedies (June 2011), at http://www.justice.gov/atr/public/guidelines/272350.pdf (last viewed Jan. 26, 2015); Deborah L. Feinstein, Director, Fed. Trade Comm'n Bureau of Competition, Antitrust Enforcement in Health Care: Proscription, not Prescription, Remarks at Fifth National Accountable Care Organization Summit at 15 (June 19, 2014), available at http://www.ftc.gov/system/files/documents/public_statements/409481/140619_aco_speech.pdf (stating the "Commission generally rejects" conduct remedies); Deborah L. Feinstein, Conduct Merger Remedies: Tried But Not Tested. 26 Antitrust 5 (Fall 2011) ("Divestitures continue to be the remedy of choice—and with extremely rare exceptions, the only remedy for horizontal mergers at both the FTC and DOJ").
2 See N.Y. Att'y Gen., A.G. Schneiderman Announces Settlement With Utica Hospitals To Address Competitive Concerns (Dec. 11, 2013), http://www.ag.ny.gov/press-release/ag-schneiderman-announces-settlement-utica-hospitals-address-competitive-concerns; State of Maine v. MaineHealth, Maine Medical Center, Maine Cardiology Associates, P.A. and Cardiovascular Consultants of Maine, P.A., BCD-CV-11-08 (May 26, 2011), http://www.maine.gov/tools/whatsnew/attach.php?id=310574&an=1; Commonwealth of Pa. v. Geisinger Health System Foundation, 4:12-CV-01021 (M.D. Pa 2012), http://assets.law360news.com/0348000/348215/GHSF%20Settlement.pdf.
3 See Commonwealth v. Partners HealthCare System, SUCV2014-02033-BLS2 (Mass. Sup. Ct. Jan. 29, 2015).
4 In the Matter of Cabell Huntington Hospital, Inc.'s Acquisition of St. Mary's Medical Center, No. 15-C-542, Assurance of Voluntary Compliance (Cabell County, W. Va., Circuit Court July 31, 2015) at 2.
Author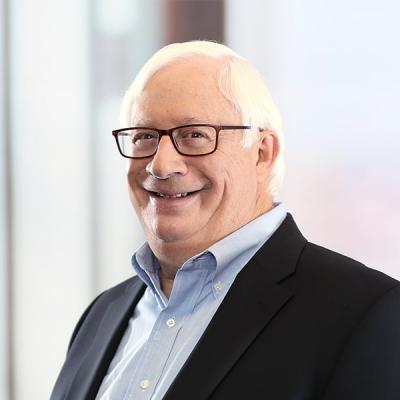 Member / Co-chair, Antitrust Practice
Bruce D. Sokler is a Mintz antitrust attorney. His antitrust experience includes litigation, class actions, government merger reviews and investigations, and cartel-related issues. Bruce focuses on the health care, communications, and retail industries, from start-ups to Fortune 100 companies.