DOJ Announces Indictment of Former Owner of Health Care Staffing Company for Wage Fixing
Yesterday the Department of Justice announced that a federal grand jury indicted Neeraj Jindal, the former owner of a therapist staffing company in north Texas, for his participation in a conspiracy to fix the wages of physical therapists and physical therapist assistants. This indictment is the first criminal prosecution of employer wage fixing since the Department of Justice and Federal Trade Commission issued guidance in 2016 warning employers of the threat of criminal enforcement for wage-fixing and no-poach agreements. And it should serve as a warning to all employers that criminal prosecution is a very real possibility for naked wage-fixing agreements. 
According to the indictment filed in the Eastern District of Texas, Mr. Jindal owned a company that contracted with physical therapists ("PT") and physical therapist assistants ("PTA") to provide in-home physical therapy services. The Department of Justice alleges that Mr. Jindal agreed with the owner of an unnamed Company B that both companies would pay lower rates to certain PTs and PTAs, and that Mr. Jindal's company in fact paid lower rates, from March 2017 through August 2017, pursuant to the agreement. In addition to his agreement with the owner of Company B, Mr. Jindal also allegedly reached out to four other owners of therapist staffing companies inquiring as to whether they would join in his conspiracy with Company B. This type of wage-fixing agreement is per se unlawful under Section 1 of the Sherman Act (15 U.S.C. § 1). A violation of Section 1 carries a statutory maximum penalty of 10 years in prison and a $1 million fine for individuals.  
In addition to the alleged wage-fixing agreement, the indictment also charges Mr. Jindal with obstruction of justice. According to the Department of Justice, "Jindal made false and misleading statements and withheld and concealed information during the Federal Trade Commission's investigation to determine whether Jindal's company or other therapist staffing companies violated Section 5 of the Federal Trade Commission Act." The indictment asserts that Mr. Jindal was aware of the FTC's investigation as early as April 2017, but continued to make false and misleading statements regarding his communications with the owners of the other therapist staffing companies through September 2017. 
As noted, this prosecution is in line with the Department of Justice's continued focus on anticompetitive conduct in labor markets, especially the health care labor market. For example, in 2018, the Department of Justice publically announced it was investigating several no-poach agreements in the health care industry. Health care employers, staffing companies, and recruiters should be particularly careful of their conduct in the hiring, recruitment, and retention of workers throughout the COVID-19 pandemic. As the Department of Justice and Federal Trade Commission warned in April in a joint statement, the COVID-19 crisis is not a get-out-of-jail-free card when it comes to collusion or other anticompetitive conduct that may harm front line workers. So, while the agencies recognize the need for cooperation between private businesses and individuals during the COVID-19 crisis, this cooperation cannot extend to agreements that harm workers. Moreover, the agencies are on high alert for such conduct and the COVID-19 pandemic has clearly not been a deterrent to the Department of Justice in prosecuting criminal antitrust matters. 
If you have any questions about wage-fixing agreements, this Viewpoint, or any other antitrust or competition law question, please feel free to contact any of the attorneys listed above.
Update: On April 19, 2021, a federal grand jury issued a superseding indictment charging both Neeraj Jindal and John Rodgers—the former clinical director of Mr. Jindal's therapist staffing company—with conspiring to fix prices by lowering rates paid to physical therapists and physical therapist assistants. Additionally, both Jindal and Rodgers were charged with conspiring to obstruct the FTC's investigation by making false and misleading statements and concealing information. This superseding indictment reinforces the Department of Justice's focus on anticompetitive conduct in labor markets and clearly demonstrates that employees, and in particular managers and human resource officers, must also be careful of their conduct in the hiring, recruitment, and retention of workers.
Authors
Member / Co-chair, Antitrust Practice
Bruce D. Sokler is a Mintz antitrust attorney. His antitrust experience includes litigation, class actions, government merger reviews and investigations, and cartel-related issues. Bruce focuses on the health care, communications, and retail industries, from start-ups to Fortune 100 companies.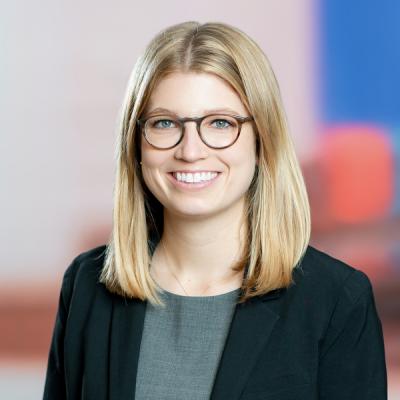 Evelyn A. French handles matters involving the Consumer Product Safety Act and other product safety laws. She focuses on reporting obligations, investigations, recalls, and other regulatory and enforcement matters. Evelyn also represents trade associations and has an antitrust practice.