San Francisco Board of Supervisors Continues to Reshape Working Environment for Low-Wage and Part-Time Workers; Becomes First Jurisdiction in Nation to Approve So-Called "Retail Workers Bill of Rights"; Forces Large Retailers to Address Automated Sch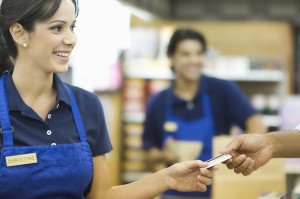 Written by Michael Arnold and Brent Douglas
Just before the Thanksgiving break, as retailers were gearing up for "Black Friday," "Cyber Monday," and the newly-minted "Gray Thursday," the San Francisco's Board of Supervisors unanimously approved two new ordinances collectively known as the "Retail Workers Bill of Rights" – the first of its kind in the nation.
This controversial new law, which will go into effect next summer, is the latest in a series of laws enacted by the Board, including laws regarding the payment of a living wage, the provision of paid sick leave, flexible working arrangements and healthcare, and the curbing of background checks, all of which are designed to provide protections to the growing number of low-wage and part-time workers in San Francisco.  This time, the Board said it believed the Retail Workers Bill of Rights was necessary to limit a retailer's ability to force individuals to work part-time, unpredictable, and often fluctuating hours.
Below, we discuss (i) the basis for the new law; (ii) the obligations it imposes on large retailers; (iii) its potential impact; and (iv) recommendations for compliance.
Why is this Happening?
Technology, not surprisingly, is the answer; at least partly.  Studies show inefficient scheduling can lead to missed sales opportunities and higher labor costs, and therefore lower profits.  Why staff 10 sales clerks when your store is virtually empty?  Why have 2 when the line is out the door?  Sophisticated scheduling software started to address this problem and it did so quite effectively.  It could track and measure consumer demand and foot traffic and anticipate weather conditions, among other relevant activity, and based on that information, its algorithms would tell you how best to deploy your workforce on any given day or even hour.  Store managers no longer had to manage the scheduling process manually and could turn their attention to employee performance and customer satisfaction.
But as a summer 2014 New York Times article (and a slew of follow-up coverage) attempted to make clear, this drive towards workforce optimization sometimes came at the expense of the individual worker, especially women.  Many were pushed into working part-time and faced unpredictable schedules and wages.  For example, workers expecting to work a full eight-hour shift could be sent home after only a few hours if the computer told the employer it shouldn't expect much foot traffic that day.  Low wages aside, the unpredictability really hurt, these articles said: it made it difficult to budget effectively, seek other jobs to account for budget shortfalls, and arrange for child care.
The San Francisco Board of Supervisors was trying to address these issues when it passed the Retail Workers Bill of Rights.  But it did so over the strenuous objections of the business community.  Retailers say the bill was rushed to passage with little transparency and a complete absence of any effort to address their legitimate concerns, including that it doesn't provide large retailers with the flexibility they need to run their businesses, especially during seasonal shifts, and because it unfairly penalizes independent franchise owners of large retailers.  San Francisco's Mayor agreed and refused to sign the bill, although that had no legal effect.
What Does the Law Say?
The Board amended the Police Code to add Article 33F (Hours and Retention Protections for Formula Retail Employees) and Article 33G (Fair Scheduling and Treatment of Formula Retail Employees).
It Covers Large Retailers
Both ordinances apply to "Formula Retail" stores with 20 or more employees in San Francisco and 20 or more locations worldwide.  "Formula Retail" covers a wide array of stores: any store with "a standardized array of merchandise, a standardized facade, a standardized decor and color scheme, a uniform apparel, standardized signage, a trademark or a service mark."
Thus, the new rules will affect businesses that consumers may not picture as "retail."  It will cover big-box stores such as Target and Home Depot, fast food franchises such as McDonald's and Taco Bell, chain restaurants like Olive Garden and Cheesecake Factory, fashion retailers like the Gap and H&M, grocery stores like Trader Joe's and Whole Foods, banks like Chase and movie theatres chains like AMC, as well as all those companies' outsourced support services, such as janitors and maintenance workers.  And the list goes on.  According to the San Francisco Planning Department, there are approximately 1,250 Formula Retail stores in the City.  They make up about 12 percent of all City retailers and the law is expected to help about 40,000 workers.
It Requires Large Retailers to Comply With Several New Directives
Together, the law contains a handful of major provisions affecting scheduling practices, employee benefits, and employee retention, and affected retailers must:
1.  Offer Extra Hours to Part-Time Employees.  To encourage full-time employment, employers must in writing offer more hours to existing part-time employees before hiring any new employees, or using contractors or a temporary services or staffing agency to help fill those hours.  The law only requires employers to do this if the existing part-time worker is qualified to perform the work and the additional work is the same or similar to the work the part-time employee has performed previously.  The employer can stop offering additional hours once the part-time employee reaches 35 hours for the week, and the employer maintains the discretion to divide the additional hours among its part-time workers.  The part-time employee, of course, can decline the offer of additional hours.  The employer must maintain offer records for three years. 
2.  Provide An Initial Estimate of Hours at the Start of Employment.  The employer must provide a "good faith" estimate of the employee's expected minimum number of scheduled shifts per month and the days and hours of those shifts (excluding on-call shifts).  The employer must put the estimate in writing, but it doesn't constitute a contract and the employer is not otherwise bound by the estimate.  The new hire may request a modified work schedule, which the employer must consider, but which it is also free to accept or reject as long as it notifies the new hire of its determination before the new hire starts working. 
3.  Post Schedules At Least Two Weeks in Advance.  To discourage unpredictable scheduling practices, the law requires employers to post schedules at least every 14 days, either by posting it conspicuously at the workplace or by transmitting it to the employee by electronic means (as long as the employer will also provide the employee with access to the electronic schedule at the workplace).  Employers must also provide new hires with an initial work schedule on the first day of employment that runs through the date that the employer is scheduled to post or distribute the next biweekly schedule.  These work schedules should also identify any on-call shifts. 
4.  Provide Predictability Pay for Certain Schedule Changes.  If the employer changes the schedule in any way – whether it moves the shift to another date or time, cancels the shift, or requires the employee to work an unscheduled shift (and the employee was not on-call) – it must notify the employee in person or by telephone call, email, text message, or other electronic communication.
Retailers must also pay employees an additional: (i) one hour of pay at their regular rate of pay when the employer changes the schedule with less than 7 days' but more than 24 hours' notice; (ii) two hours of pay for less than 24 hours' notice when the employee was scheduled to work a shift of four hours or less; and (iii) four hours of pay for less than 24 hours' notice when the employee was scheduled to work a shift of more than four hours.  If the employer requires the employee to report to work for a previously unscheduled shift, the law requires the employer to provide this pay in addition to the wages owed for working the shift.
There are several exceptions, such as when events occur outside the employer's control that force it to temporarily curb or shut down operations (e.g., a blackout, earthquake, or public emergency).  Exceptions also include when the employer must fill a shift because of an employee's illness or vacation or because the employee is using employer-provided paid or unpaid leave, and in each case the employee did not provide the employer with at least 7 days' advance notice of the absence.  Retailers also do not have to provide predictability pay when it requires an employee to work overtime or when employees trade shifts. 
5.  Provide Predictability Pay if an Employee Does Not Work an On-Call Shift.  The law requires employers to provide additional pay to on-call employees whom the employer does not ultimately call into work.  Specifically, employers must provide (i) two hours of pay for an on-call shift that was scheduled to last four hours or less; and (ii) four hours of pay for an on-call shift of more than four hours.  However, the law does not require any payment where the employer provides at least 24 hours' notice that it has cancelled the on-call shift or moved it to another date or time.  The same exceptions to the shift change pay requirements apply to the on-call pay requirements. 
6.  Treat Part-Time Workers the Same As Full-Time Workers.  Employers must offer part-time employees and full-time employees the same starting rate of pay for jobs that require equal skill, effort, and responsibility and that are performed under similar working conditions.  Pay differences are permitted however, if the employer bases it on a seniority or merit system or a system that measures earnings based on quality or quantity of production, performance, or responsibilities.  With a limited exception, employers must offer part-time employees the same access to employer-provided paid and unpaid time off, although the employer may pro-rate it based on the part-time worker's hours.  Finally, employers must provide part-time workers with the same eligibility for promotions as full-time workers in the same job classification. 
7.  Temporarily Retain Employees After a Change in Ownership.  If a retailer is sold, the successor employer must offer to retain all employees for at least 90 days with the same job classification, compensation, and hours.   This obligation continues even if the successor employer moves store location.  However, if the successor employer determines that it will need fewer employees to run its business, it may offer continued employment for the 90-day period to employees based on seniority or a collective bargaining agreement.  The successor employer may terminate employees during the 90-day transition period only for cause. 
Employers will have to post a notice (to be created by the City) about employee rights.  If retailers violate the law, the City's Office of Labor Standards Enforcement or the City Attorney may seek lost wages, employee reinstatement, injunctive relief, a civil penalty not to exceed the amount of lost wages, and an enforcement penalty up to $500 per employee.  Affected employees cannot sue in court.
Finally, the law makes it illegal for employers to retaliate against any worker complaining about or exercising his or her rights under this law.
So How Will This New Law Impact My Business?
The law certainly doesn't do any favors for retailers, which historically have operated in a low-margin environment.  There certainly will be added costs – administrative, labor, and legal to name a few.  Essentially, the law makes it more expensive for retailers to run their businesses.  Retailers cannot always anticipate scheduling needs, especially two weeks in advance.  For example, if a storm moves into the area and a retailer decides to cancel some shifts knowing consumers will stay at home, the law makes them pay for it.  The law also penalizes retailers that attempt to hire additional part-time workers to maintain flexibility for the company and for the existing workforce.
At the same time, a knee-jerk reaction that this new law will adversely impact retailer profits in the long run may be somewhat misplaced.  Some large retailers already employ scheduling practices that meet this law's standards and will not necessarily be substantially impacted.  Others, especially those that rely heavily on scheduling software, will have to shift course.  But that does not mean the use of scheduling software will become a thing of the past or that employers will lose all of the savings that result from those programs.  We expect retailers operating in San Francisco (and elsewhere) to test innovative methods that rely on both automated systems and manager input that will benefit both the worker and the retailer.
This "hybrid" system is already being utilized by some retailers, including Belk, Inc., the largest privately-owned mainline department store company in the nation.  Belk permits its managers to override the scheduling system and manually schedule workers.  But Belk also trains its managers to recognize when overrides are beneficial not only to the worker, but also to the company.  The company in turn actually reported an uptick in gross profits shortly after implementing this override system.
Of course, only time will tell if retailers can turn this new law into a net positive.
What Should I Do Now?
The law goes into effect on July 5, 2015, so large retailers have about seven months to prepare.  There is some hope that during this window the Board will revisit some of the law's provisions to better address retailer concerns.  Mayor Ed Lee is in favor of such an approach:
"I am a strong supporter of legislation that would provide more employment rights to San Franciscans struggling to get by with one, two or even three part-time jobs.  However, during the affordability crisis our city faces, a one-sized-fits-all approach crafted without meaningful dialogue with those impacted by legislation does not honor the complexity of San Francisco's diverse business practices and may not result in supporting our part time workers.  This is a process I cannot support."
We will see what happens, but in the meantime, we recommend that large retailers consider taking the following steps:
Create or modify existing hiring, scheduling, pay, and leave policies and procedures to ensure they comply with the law.  For example, make sure to update your template offer letters to include language regarding an initial estimate of the new hire's expected minimum number of shifts per month and the days and hours of those shifts.  Update paid and unpaid leave policies to make part-timers eligible and now that they are eligible, consider whether there is a need to revisit the benefits provided under those policies.
Update record keeping processes and procedures to retain initial hours estimates, biweekly schedules and changes to those schedules, and written offers of additional hours to part-time workers, among other records the law requires employers maintain.
Stay tuned for the City's release of the rights notice that you will have to post in the workplace.  Also stay tuned for any additional guidance the City's Office of Labor Standards Enforcement may release in its effort to enforce this law.
Train management about the new scheduling requirements and the anti-retaliation provision.  Management's comprehension of these new obligations is central to avoiding or controlling the amount of predictability pay owed to employees.
Perhaps most important, work with key decision makers to analyze your company's scheduling processes and procedures.  Address how to optimize any continued use of an automated scheduling system.
Further, use this as an opportunity to ensure compliance with San Francisco's other employee-friendly laws, including the Minimum Wage Ordinance, the Paid Sick Leave Ordinance, the Health Care Security ordinance, the Family Friendly Workplace Ordinance, and the Fair Chance Ordinance.
A final note: multiple other jurisdictions, including New York City and Washington, D.C., are considering similar laws.  We will keep you posted on any developments there.