7th Circuit Latest Court to Weigh in on Rule 68 Offers of Judgment; Holds That They Don't Moot a Case; But With Supreme Court Decision Looming Next Term, Precedent May Prove Short-Lived
A Seventh Circuit panel recently overruled its own precedent to hold that a defendant's offer of full compensation in an offer of judgment under Federal Rule of Civil Procedure 68 does not moot the litigation.  While the decision benefits individuals pursuing wage and hour collective and class actions, its import may be short-lived as the Supreme Court is set to take up this issue in its next term and could reach the opposite conclusion.
The decision, Chapman v. All-American Painting, Inc., which Judge Easterbrook authored, offered two reasons for its conclusion.
First, a case cannot be moot unless the court is unable to provide any further relief to the plaintiff.  According to Judge Easterbrook, "[b]y that standard, [the plaintiff's] case is not moot.  The district court could award damages and enter an injunction.  Chapman began this suit seeking those remedies; he does not have them yet; the court could provide them."  This reasoning echoes Justice Kagan's dissent in the Supreme Court's 2013 Genesis Healthcare decision.
Second, Judge Easterbrook states that a Rule 68 offer of full compensation cannot moot the case because "[i]f an offer to satisfy all of the plaintiff's demands really moots a case, then it self-destructs.  Rule 68 is captioned 'Offer of Judgment.'  But a district court cannot enter judgment in a moot case."  Rather than construe Rule 68 to be a nullity whenever full compensation is offered, the court concluded that the unaccepted offer merely exposes the plaintiff to liability to pay costs when, at the conclusion of the case, his or her relief is no greater than the relief offered by the plaintiff.
Judge Easterbrook acknowledged that this very issue is currently before the Supreme Court in Campbell-Ewald Co. v. Gomez, No. 14-857, an appeal from a Ninth Circuit decision declining to moot a plaintiff's claim based on an unaccepted offer of full compensation under Rule 68.  Nonetheless, he states, "we think it best to clean up the law of this circuit promptly, rather than require [the plaintiff] and others in his position to wait another year for the Supreme Court's decision."  A decision by the Supreme Court to reverse in Gomez would likely overrule Chapman.  We discussed Gomez in a more in depth post here.
Appellate aficionados should note that the panel in this case comprised Judges Easterbrook, Posner and Manion, about as eminent a panel as is possible to get in the Seventh Circuit.  The panel was able to overrule existing precedent under a Seventh Circuit rule that permits a judge proposing to overrule circuit precedent by circulating the opinion to all judges in active service to determine whether a hearing en banc will be required.
In an interesting – if inconclusive – coda, Judge Easterbrook suggests in dicta that an unaccepted offer of full compensation might nonetheless have adverse consequences for the named plaintiff's claims.  He observes that where claims are being pursued on behalf of a class, the interests of putative class members whom the plaintiff seeks to represent might justify continuing to litigate the claims advanced in the case notwithstanding the rejected offer of judgment.  If, however, there are only claims asserted on behalf of a single plaintiff or, after denial of class certification, only a single plaintiff's claims remain, Judge Easterbrook asks:
[W]hy should a court supply a subsidized dispute-resolution service when the defendant's offer means that there's no need for judicial assistance, and when other litigants, who do need the court's aid, are waiting in a queue? Ordering a defendant to do what it is willing to do has no legitimate claim on judicial time. Why should a judge do legal research and write an opinion on what may be a complex issue when the plaintiff can have relief for the asking? Opinions are supposed to be the by-products of real disputes.
The defendants in Chapman, however, did not make such an argument, so the panel declined to address the issues that Judge Easterbrook raises.  This dicta does suggest, however, that there could be grounds other than mootness that would justify dismissal of individual claims based on an unaccepted offer of full compensation under Rule 68.
Author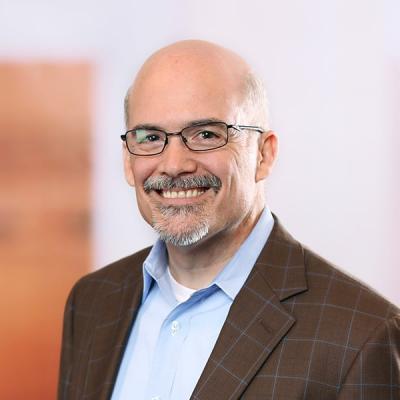 Member / Co-chair, Class Action Practice
Kevin is a member of the firm's Health Care Enforcement Defense Group and has significant experience representing health care–related entities in a variety of litigation matters, including contract, regulatory, False Claims Act and class action lawsuits. Kevin's health care industry clients have included pharmacies, PBMs, hospitals, clinical laboratories, diagnostic imaging providers, pharmaceutical companies and managed care organizations.