California Bans Salary History Inquiries
California has joined a growing list of jurisdictions, including New York City, Massachusetts, Delaware and Oregon, among others, banning salary history inquiries from job applicants. Governor Brown signed the law into effect last week and it becomes effective on January 1, 2018.
Brief Summary of the New Salary History Inquiry Ban
The law, which amends California Labor Code section 432, prohibits an employer from relying on the salary history information of a job applicant as a "factor" in determining whether to offer employment to an applicant or what salary to offer.
The law also prohibits an employer from seeking salary history information, including information about compensation or benefits. In addition, the law requires, upon an applicant's "reasonable" request, to provide job applicants with the "pay scale" applicable to the position.
The law does not prevent applicants from voluntarily and "without prompting" disclosing salary history information to a prospective employer. When an applicant voluntarily discloses that information, an employer may consider or rely upon that information in determining the applicant's salary.
While the law clarifies that the previous amendments to California's Fair Pay Act, which prohibit prior salary alone from justifying disparity in compensation, remain in place, it also makes clear that the criminal penalties provided for in Labor Code 433 will not apply to a violation of this new subsection. The new Labor Code provision does not carry specific penalties for its violation, making it another target for PAGA claims [something we've written about recently].
Takeaways
A few observations on the new salary history ban:
The law does not apply to existing employees; an existing employee's salary may still be used to set future compensation and benefits.
The law provides no guidance regarding positions that, by their very nature, depend upon past sales performance to set future compensation. As a result, instead of framing questions regarding a salesperson's earned commissions or requesting past W-2s or sales commission statements (which will be banned), employers will need to reframe those questions into inquiries about the gross amount of past sales (which would not be banned).
Employees who are seeking true-ups of bonuses and equity and other compensation left on a prior employer's table now have the burden of raising these issues. While new employers typically do not initiate these conversations, they need to tread carefully once these issues are raised and should consider documenting the fact that it was the applicant who raised the true-up conversation.
This law specifically bans questions about benefits in addition to compensation; as a result, like the prohibited inquiry into past bonuses and commissions, employers may not inquire about an applicant's benefit needs or requirements.
The law provides no guidance regarding what constitutes a "reasonable request" for information about a "pay scale" for a particular position. Employers responding to such requests should keep in mind their obligations to maintain the confidentiality of pay information for specific existing employees, and should, to the extent possible, anonymize the information provided to applicants.
This law differs in important ways from similar salary history laws in other jurisdictions. For example, in New York City, employers are permitted to initiate a discussion around the applicant's salary "expectations" for the position, including discussing potential equity or other compensation that the employee may forfeit. There is no such carve out under the California law.
In light of the new law, it is important for each California employer to examine its pre-hiring procedures, as well as implement training for its recruiting, personnel and other management who may be interviewing applicants.
Author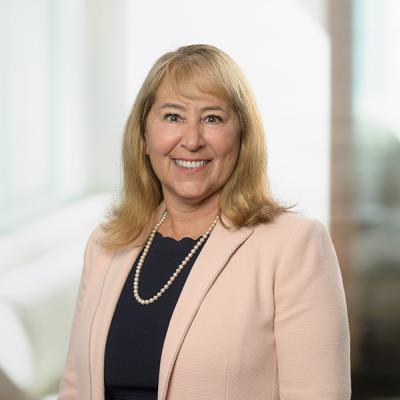 Jennifer B. Rubin is a Mintz Member who advises clients on employment issues like wage and hour compliance. Her clients range from start-ups to Fortune 50 companies and business executives in the technology, financial services, publishing, professional services, and health care industries.