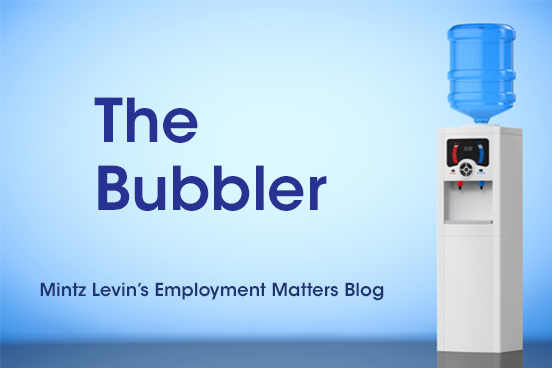 Phew - it has been a whirlwind of a month in the employment law world! Just in time for spring, new laws are popping up like crocuses just about everywhere we turn.
Here is your monthly rundown of the most recent developments in labor and employment law: The Supreme Court significantly narrowed whistleblower protections under Dodd Frank with its decision in Digital Realty Trust, Inc. v. Somers.  The Second Circuit became the second circuit court to prohibit sexual orientation discrimination when it issued a decision holding that sexual orientation discrimination is sex discrimination under Title VII. In New York, just as employers finished preparing for and implementing the New York Paid Family Leave law, New York City passed new legislation requiring employers to grant temporary schedule changes for qualifying personal events, and amending the requirements for employers and employees engaging in a cooperative dialogue concerning a reasonable accommodation. The Massachusetts Attorney General's Office issued guidance on the pay equity law scheduled to take effect in July; Austin, Texas became the first Texas municipality to enact a paid sick and safe leave law; and new legislation intending to crack down on sexual harassment has been proposed in several jurisdictions, including Connecticut and New York City. Stay tuned for further updates and more details on these developments which we will be covering more extensively here in the coming weeks.
In the meantime, don't forget to register to attend our Fourth Annual Employment Law Summit on April 19!
Author

Brie Kluytenaar is a Mintz attorney who practices labor and employment law. She handles arbitrations, prepares witnesses, and counsels clients on legal strategies related to employment issues. Brie has represented clients in state and federal court as well as various administrative bodies.