Maximizing Use of the USPTO's Patent Application Alert Service
The U.S. Patent and Trademark Office (USPTO) recently launched the Patent Application Alert Service (PAAS), a free electronic tool aimed to keep the public apprised of the publication of patent applications. Through the tool, a user can create customized email alerts that provide notification to the user within minutes of the publication of any U.S. patent application that meets criteria set by the user. The email alerts provide links to the relevant published applications to allow for quick, convenient access to and review of the publications. This new tool provides various opportunities for you to maximize value for you or your company.
Inventors Can Learn When Their Applications Publish
Corporations, universities, and other organizations typically learn promptly about their applications' publication through official USPTO channels, but inventors who have assigned patent applications to organizations may not receive such information in a timely fashion, or at all. The PAAS tool can allow inventors to set up alerts on their own name so they can learn when their applications publish and, thus, when the applications have become public. This public availability can allow, for instance, the inventor's CV to be updated with more complete information.
Prepare for Third-Party Preissuance Submissions
Third parties can submit patents, published patent applications, and other printed publications to the USPTO as being potentially relevant to a pending patent application as long as the requirements of 35 U.S.C. § 122(e) are met. These so-called third-party preissuance submissions are typically aimed for filing within six months of an application's publication since they must be submitted before the later of the date of the first Office Action on the merits, the date of a Notice of Allowance, and six months after the date of publication. Thus, setting up alerts through the PAAS tool to become aware of applications relevant to your technological area of interest can help maximize the amount of time you have to prepare for submitting prior art pursuant to 35 U.S.C. § 122(e) that may delay or entirely prevent a patent application from issuing.
Learn About New Applications In Your Technical Field
Setting up alerts through the PAAS tool that are targeted to specific technologies can help you keep abreast of industry trends, learn identities of potential competitors, and flag applications that may eventually issue with claims relevant to your business, research, or investment. Similarly, setting up PAAS alerts for published patent applications assigned to your known competitors can help you be aware of the competitors' possible future areas of focus. The PAAS tool is a simple, cost-effective, timely way for you to gather such information.
Author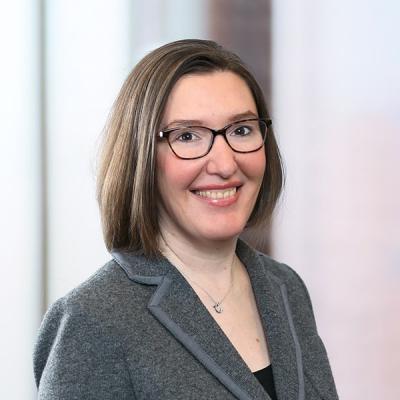 Christina Sperry is a Mintz patent attorney who drafts and prosecutes patents for clients in the electrical, mechanical, and electro-mechanical fields. She represents companies and academic institutions in the medical technology field and helps protect patent innovations for medical and surgical devices.