ClearCorrect v. ITC: Federal Circuit Hears Argument in Case Which Will Decide Whether ITC Has Jurisdiction Over Digital Imports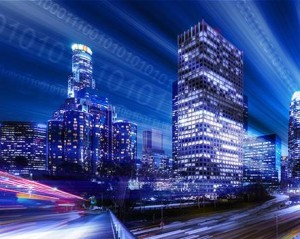 On Tuesday, August 11, the Federal Circuit heard oral arguments in ClearCorrect v. International Trade Commission, a case that will decide whether the ITC has the power to exclude intangible items that are imported digitally rather than physically.  A decision confirming the ITC's ability to exclude digital imports could strongly impact the ebook, film, entertainment, and software industries by allowing them to use the ITC as a venue to fight piracy or infringement.  Questioning was intense of all parties during yesterday's oral argument, making it hard to determine which side is likely to prevail.
The facts of this case relate to clear dental aligners.  In an ITC investigation instituted in April 2012, Align Technology claimed that Respondents ClearCorrect Pakistan and ClearCorrect Operating LLC infringed claims of seven patents relating to a system and methods for repositioning teeth.  ClearCorrect made models of the U.S. patients' teeth which were then scanned and converted into digital data sets, which were then transmitted to Pakistan.  In Pakistan the data sets were manipulated, and the adjusted data sets were sent back to ClearCorrect in the United States, where they were used to create the aligners used by the patents.  Thus, no physical articles were imported – the only item imported was a digital data set.  In April 2014, the ITC found that ClearCorrect infringed the patents, and issued exclusion and cease and desist orders barring ClearCorrect from importing the data sets.  The decision was appealed to the Federal Circuit. The importance of this case to the entertainment and software industries is demonstrated by the fact that Google and Apple have filed amicus briefs supporting ClearCorrect and arguing that the ITC decision allows the ITC to regulate all online commerce, and the Motion Picture Association of America and the Recording Industry Association of America have filed amicus briefs supporting Align, as the ITC ruling can help protect against piracy.
Before a full courtroom, Chief Judge Prost, along with Judges Newman and O'Malley, asked many probing questions relating to whether or not the ITC was due Chevron deference, whether the "articles" over which the ITC has jurisdiction include non-tangible items, and how orders excluding such items would be enforced.
Counsel for ClearCorrect argued first and began by stating that neither the ITC nor its predecessor, the Tariff Commission, was ever granted jurisdiction over electronic transmissions, arguing that Congress granted that power to the FTC.  ClearCorrect's counsel also argued that the Court should not defer to the ITC's interpretation of Section 337 under the Chevron framework, and argued that the ALJ and Commission erred by finding contributory infringement without finding that there was intent to infringe.
During ClearCorrect's argument, Judge Newman pointed out that ClearCorrect was effectively arguing that the ITC does not have jurisdiction over all patentable subject matter, as non-tangible items are encompassed within patentable subject matter.  Judge Prost pressed ClearCorrect's counsel regarding its position that the ITC was not due Chevron deference, and Judge O'Malley pointed out that there is no actual evidence of any non-infringing uses of the accused data.
Counsel for the Commission argued second. The Commission argued that it had jurisdiction in this case not because it has jurisdiction over all non-tangible items, but rather that it has jurisdiction over the accused data sets because they represent actual physical items.  The Commission made clear that it was not taking the position that it has authority over items such as services.  The judges asked many questions regarding the enforcement of the ITC's orders, including how could U.S. Customs enforce an order barring digital transmission, and asking whether a cease and desist order could be used to provide relief that Customs could not.  The Commission's counsel answered that the cease and desist order would be enforced by the ITC, along with the Department of Justice, and that Customs would not be relied upon to enforce an exclusion order on digital imports.  The Commission further emphasized that cease and desist orders should not be considered mere ancillaries to an exclusion order.
Counsel for Align went third and began by explaining that Supreme Court precedent states that "trade" is not limited to tangible items and that the ITC has jurisdiction over acts of unfair trade.  Align's counsel rebutted ClearCorrect's argument that the decision should be overturned due to a failure to find intent, arguing that where, as here, there are no substantial noninfringing uses, a finding of intent is unnecessary.  Align concluded by stating that a reversal of the Commission decision would create a loophole for parties to circumvent Section 337.
The judges concluded by asking the parties to submit additional briefing regarding what impact, if any, Monday's Suprema decision has upon the current case.
As mentioned above, the judges' questions of all sides was intense and skeptical, making it hard to determine which side will ultimately prevail.  However, it is worth noting that in this case, as in Monday's Suprema decision, Chevron deference to the ITC's interpretation of its own statute is a major issue and two of the three judges on the panel today were among the judges who dissented from Monday's Suprema decision and joined in a dissent which argued that the Court should not defer to the ITC's interpretation of its statute.
Author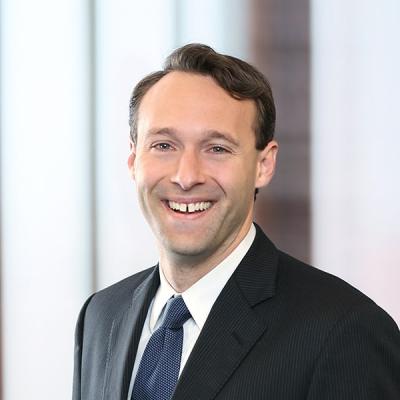 Nicholas W. Armington is an intellectual property attorney at Mintz who focuses on patent and trade secret litigation. Nick represents clients before the International Trade Commission and in US District Courts. His work involves network devices, semiconductors, converged devices, and LED lighting.