BPCIA Patent Litigation Webinar Recap
Our Biosimilar webinar series continued this month with Tom Wintner's BPCIA Patent Litigation presentation. Tom discussed the general framework of litigation under the Biologics Price Competition and Innovation Act ("BPCIA"), including the "patent dance" information exchange under 42 U.S.C. §262(l), and three case studies that inform our current understanding of emerging judicial interpretation of BPCIA requirements.
For those who missed the webinar, some of the key takeaways include the following:
Biosimilar litigation is ultimately about patent litigation, but much of the underlying patent issues have been obscured because current litigation focuses on when and how the BPCIA applies and the BPCIA's requirements when it does apply.
Sandoz v. Amgen, 773 F.3d 1274 (Fed. Cir. 2014), illustrated how difficult it can be for a biosimilar maker to obtain patent resolution outside of the framework envisioned by the BPCIA, for example by bringing a declaratory judgement action. Sandoz brought a declaratory judgment action for non-infringement and invalidity of patents covering Amgen's Enbrel biologic before filing a biosimilar application under Section 351(k).  The District Court held that: 1) mere intention to file a biosimilar application with the FDA in the future is insufficient to create a case or controversy, and 2) neither party may file a lawsuit "unless and until they have engaged in a series of statutorily-mandated exchanges of information" under the BPCIA.  The Federal Circuit affirmed on case or controversy grounds only, expressly declining to address the district court's BPCIA rationale.  Based on the Federal Circuit's holding, however, it is relatively clear that: 1) extra-BPCIA declaratory judgment jurisdiction does not exist until a biosimilar application is at least on file; 2) extra-BPCIA declaratory judgment jurisdiction might (but is not practically likely to) exist between the time of application filing and FDA acceptance of the application; and 3) after FDA acceptance of application, BPCIA rules likely take over (including rules regarding declaratory judgment actions).
Amgen v. Sandoz, 794 F.3d 1347 (Fed. Cir. 2015), addressed the penalties/remedies for not following certain "rules" of the BPCIA-mandated patent information exchange – i.e., the "patent dance" – and the timing with respect to when an approved biosimilar can be marketed. In this case, Sandoz did not provide Amgen with a copy of Sandoz's full Section 351(k) application after the FDA accepted it.  Sandoz did, however, provide Amgen with a Section 262(l)(8)(A) "notice of commercial marketing" before Sandoz's application was approved.  On the application disclosure issue, the Federal Circuit held that because Sandoz took a path expressly contemplated by the BPCIA, it did not violate the BPCIA by failing to provide the patent exchange information by the statutory deadline.  The Federal Circuit further held that the 180-day notice of commercial marketing under the BPCIA could only be given after FDA approval.  Thus, Sandoz could not market its biosimilar product until 180 days from the date that Sandoz received FDA licensure/approval for its proposed biosimilar.  Sandoz has submitted a Writ of Certiorari to the U.S. Supreme Court, requesting appeal of the Federal Circuit's ruling regarding the 180-day notice period.
Amgen v. Apotex, No. 15-61631 (S.D. Fla.), addressed the scenario where a biosimilar applicant discloses its Section 351(k) application to the reference product sponsor and otherwise complies with the "patent dance," and whether this yields a result different from Amgen v. Sandoz regarding timing of the 180-day notice. The District Court held that even when the biosimilar applicant has engaged in the BPCIA information exchange and patents have been agreed on, the 180-day notice of commercial marketing must still follow FDA approval.  This holding has been appealed to the Federal Circuit on an expedited basis and is likely to be heard by April of 2016 (No. 16-1308).
Chris Jeffers and Terri Shieh-Newton, members in Mintz Levin's Intellectual Property group, will present the next webinar in the Biosimilar series – Transactions and Patent Portfolios – on Thursday, March 17, 2016.  This session will address transactions and patent portfolios in the biologics/biosimilars space.
Sign up here to attend the upcoming Transactions and Patent Portfolios webinar or for our Biosimilar webinar coming up in April.
Authors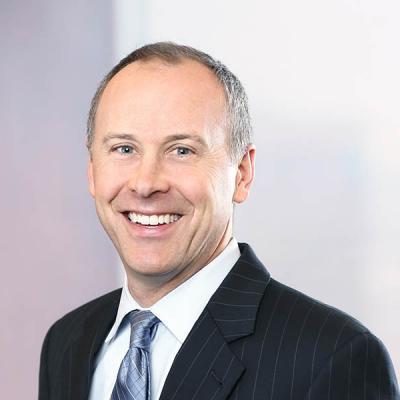 Thomas H. Wintner is an intellectual property and commercial litigator at Mintz. Tom handles cases in trial and appellate courts, counseling clients in life sciences, health care, education, real estate, and other sectors. He has extensive experience with patent litigation and other IP matters.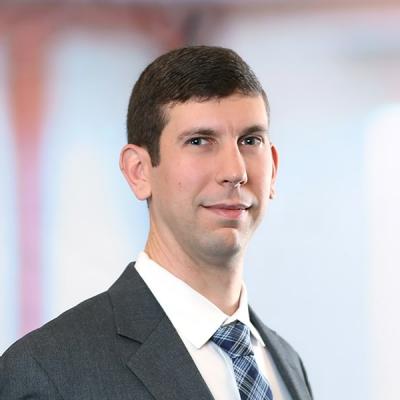 Joseph D. Rutkowski is an Associate who litigates intellectual property issues and counsels Mintz clients on IP rights. His primary focus is in patent litigation. Joseph's clients include companies in the pharmaceutical, medical device, consumer product, and telecommunications industries. Matthew Show