Avoid a "Heart Attack": Promptly Register Your Trademarks
Written by Susan Neuberger Weller
On July 6, 2012, in Lebewohl v. Heart Attack Grill, LLC , a New York Judge made it possible, in the words of the Wall Street Journal, for people to continue to "Order Up a Heart Attack" in, at least, Las Vegas and Manhattan.  Since 2004, the Second Avenue Deli, a kosher deli in Manhattan, has served the "Instant Heart Attack Sandwich" made of two potato pancakes filled with corned beef, pastrami, turkey or salami. In September 2010, the Deli filed a use-based federal trademark application for its "Instant Heart Attack Sandwich" mark, as well as an intent-to-use application for the mark "Triple Bypass Sandwich," for which it planned to use three potato pancakes instead of bread or buns. 
A Las Vegas restaurant called the "Heart Attack Grill" opened in late 2005 and serves "Single Bypass," "Double Bypass," "Triple Bypass," and "Quadruple Bypass" Burgers, the most sumptuous of which is 8000 calories and consists of four half-pound patties, eight pieces of American cheese, a whole tomato, a half onion, and buns fried in lard. In June 2005, the Grill filed federal trademark applications for "Heart Attack Grill" and "Double Bypass Burger," and in December 2005 filed applications for the remaining three Burger marks. The Heart Attack Grill has a "medical" theme: waitresses provocatively dressed as nurses, who take "prescriptions" from "patients" who are given hospital wristbands reflecting their food order. At least one patron actually suffered a heart attack while dining.
After receiving a cease and desist letter from the Grill, the Deli sought a declaratory judgment that its marks did not infringe upon  marks owned by the Grill. After heated litigation and extensive discovery, the parties made some agreements during oral argument before the Court that led to the Judge's decision of non-infringement. Since the Deli had used the mark  "Instant Heart Attack Sandwich" on its menus and in advertising in Manhattan since 2004, before the Grill opened or filed its trademark applications, the Court found it had prior, unregistered, common law rights to the mark geographically restricted to Manhattan.  The Grill's subsequently filed applications gave it exclusive nationwide rights in its "Heart Attack Grill" mark subject to any prior common law rights. Based upon a variety of evidence, including the fact that each party operated a single location restaurant 2200 miles apart with different themes and food selections, the Court held that confusion between the "Heart Attack" marks was unlikely. It entered a concurrent use order permitting the Deli: (1) to use its "Instant Heart Attack Sandwich" mark at current or future restaurants within Manhattan; (2) to advertise that mark on interior and exterior signs at its Manhattan restaurants; to use that mark on it in-person menus in Manhattan; and (3) to reproduce in Internet advertising the menu used in its Manhattan restaurants. The Judge denied the Deli's motion to use the mark outside Manhattan and also denied its motion to use its mark in exclusion of the Grill's mark. The Court also entered a concurrent use order allowing the Deli to use the "Triple Bypass Sandwich" mark at its current restaurants but only on hard-copy menu menus and its online menu, but prohibiting use of any images of the sandwich or reference to that Mark on interior or exterior signage at its restaurants. No restrictions were placed on the Grill's use of its marks.
So what does this mean other than people may continue to gorge themselves on very high caloric, fatty food of their choice? It means that you should not rely exclusively on unregistered, use-based, common law trademark rights if you: (1) have any expansion plans; (2) would object to the use of the same or similar mark for the same or similar goods or services in any other location in the United States; and/or (3) does not want to concurrently exist in limited geographic locations with a third-party using the same or similar mark for the same or similar goods. Promptly filing a federal trademark application either upon using a mark in commerce or when you have a bona fide intention to use a particular mark in connection with goods or services is the best practice.  A federal trademark registration provides its owner with exclusive nationwide rights to use a mark for their goods and services regardless of where the owner actually uses the mark.  As long as a mark is "used in commerce" (commerce that can be regulated by the  U. S. Congress), it is entitled to federal registration if it meets all of the requirements for such.
Moral of the story: Avoid a "Bypass" and forgo a "Heart Attack." Get those use-based and intent-to-use federal trademark applications on file as soon as possible.
Authors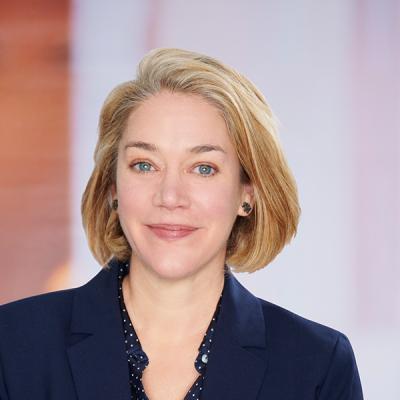 Geri Haight is a Mintz Member and former in-house counsel who focuses on employment litigation, counseling, and compliance, as well as intellectual property and trade secret matters.
Susan Neuberger Weller manages the Trademark & Copyright Practice at Mintz. Susan assists clients with securing and protecting IP assets across the globe. She's worked with clients in a variety of industries, including pharmaceuticals, medical devices, software, electronics, and entertainment.