Losing Your International Shoe: Corporations May Waive Contacts-Based Personal Jurisdiction in Consent-by-Registration States
Late last month the Supreme Court of the United States opened the door to a potential sea change in personal jurisdiction over corporate entities.  In Mallory v. Norfolk Southern Railway Company, the Court held that any corporation registered to do business in a state which requires out-of-state businesses to consent to general personal jurisdiction waives its right to assert a Due Process challenge to jurisdiction in that state. Thus, businesses registered to do business in such states can be sued there, even if none of the events underlying the lawsuit took place in that state. 
The decision has immediate implications for entities registered to do business in Pennsylvania, Georgia, Iowa, Kansas, and Minnesota, which each currently condition registration on consent to jurisdiction.  Companies should be thoughtful about their decision to register in these states, as it could have unexpected litigation consequences.  And businesses should remain vigilant to legal changes, as other states may revise their statutory schemes to exploit the Court's decision.
Background
In Mallory, the plaintiff was employed by Norfolk Southern in Ohio and Virginia.  After Mallory was diagnosed with cancer, he filed suit against the company.  Although formerly a Pennsylvania resident, Mallory was a Virginia resident at the time of the suit.  Yet he sued Virginia-based Norfolk Southern in Pennsylvania—a jurisdiction with no real connection to the claims, but noted for its favorability to plaintiffs.[1]  To support personal jurisdiction, Mallory unearthed a Pennsylvania statute requiring that businesses registered to do business in Pennsylvania agree to appear in the Commonwealth's courts on "any cause of action" against them.[2] 
The Supreme Court of Pennsylvania held that the exercise of personal jurisdiction based on that statute violated Norfolk Southern's Due Process rights under the Supreme Court's earlier decisions in International Shoe Corp. v. Washington and its progeny, including Daimler A.G. v. Bauman.  International Shoe famously held that parties are subject to specific personal jurisdiction (i.e., over claims arising out of the defendant's forum-state contacts) only when they have sufficient contacts with the forum state to reasonably anticipate being haled into court there.  Daimler, decided by the Court in 2014, held that corporations are subject to general personal jurisdiction (i.e., over any claim) only in those states in which they are "at home."  In all but the most exceptional cases, that is limited to the state of the entity's organization and of its principal place of business.
The U.S. Supreme Court's Decision
The U.S. Supreme Court reversed the Pennsylvania Supreme Court.  In a fractured decision, the Court held that the Due Process concerns of International Shoe and Daimler were not implicated.  Rather, those decisions did not apply because there is another ground for jurisdiction—consent.  The Court largely based its decision on a long-ignored 1917 decision that held that there are no Due Process concerns when a corporation consents to jurisdiction under the state's statute governing registration to do business.[3]  Applying that decision to Mallory's claim, the Court held that Norfolk Southern—by registering to do business in a state that expressly provided that registration was sufficient for general personal jurisdiction—consented to jurisdiction in Pennsylvania.  Accordingly, the Court said, Norfolk Southern waived its right to assert an International Shoe- or Daimler-based Due Process argument against personal jurisdiction.
While companies routinely enter into contracts where they expressly waive or consent to being haled into an out-of-state forum, legislatively mandated consent is peculiar.  Indeed, every state requires that entities register to do business to tap the state's commercial market.[4]  Under the Court's decision, that simple, seemingly ministerial act could have wide-ranging consequences for corporations' exposure to lawsuits across the country.  Justice Barrett's dissent in Mallory warns that the decision could open the door for other states to gut Daimler and International Shoe by requiring consent to general personal jurisdiction as a condition of doing business in the state's market. 
What's Next?
Although the Due Process protections provided by International Shoe and Daimler are no longer available to corporate defendants in consent-by-registration jurisdictions, Justice Alito's concurring opinion suggests that such legislative consent could be open to challenge under the Dormant Commerce Clause.[5]  Since that issue was not before the Court, though, it was left for remand in Pennsylvania, leaving the prospect that the case could again arrive in the U.S. Supreme Court for review.
In the meantime, companies should consider Mallory's impact on their business registration decisions, particularly the risks of litigating in a consent-by-registration jurisdiction.   For now, there are only a handful of consent-by-registration states.   But alert companies should keep an eye on legislative developments in the states where they are registered to do business to see if consent-by-registration proposals change their risk tolerance for being registered in that state.
---
Authors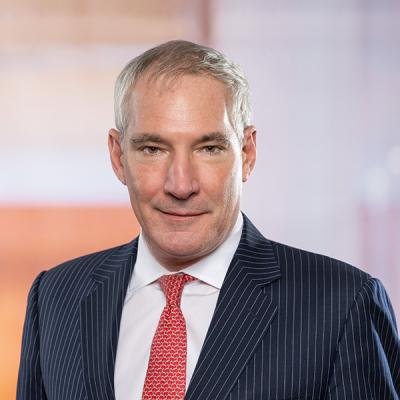 John C. Dougherty is a Mintz Member with nearly 30 years of experience representing companies in high-stakes litigation and disputes, including commercial litigation and product safety matters. His clients include companies in the life sciences, pharmaceuticals, and food & beverage industries.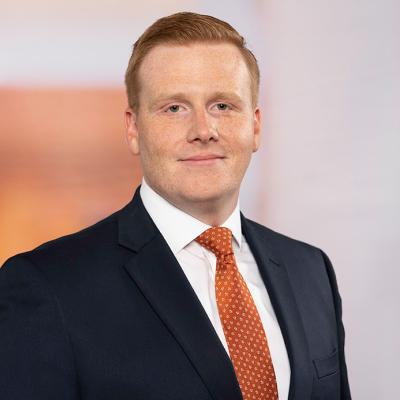 Mitchell J. Clough is an Associate at Mintz who focuses his practice on complex commercial litigation, antitrust matters, and class actions in federal and state courts.