D.C. Circuit Holds "Boilerplate" Forward-Looking Statements Are Not Entitled to PSLRA's "Safe Harbor"
The U.S. Court of Appeals for the D.C. Circuit recently reversed the dismissal of a securities fraud class action against Harman International Industries Inc., holding that the "safe harbor" for forward looking statements did not apply to the statements at issue.  In re Harman Int'l Inds., Inc. Sec. Litig., -- F.3d --, No. 14-7017 (D.C.Cir. June 23, 2015).  The Securities Exchange Act (as amended by the Private Securities Litigation Reform Act) insulates forward-looking statements from liability when they are "accompanied by meaningful cautionary statements identifying important factors that could cause actual results to differ materially from those in the forward-looking statement."  This "safe harbor" often provides a means for defendants to win dismissal of claims early in litigation, especially where claims are based on disclosures regarding a company's financial condition.
However, in this case, the Court reversed a previous dismissal, holding that:
The requirement for 'meaningful' cautions calls for substantive company-specific warnings based on a realistic description of the risks applicable to the particular circumstances... Thus, cautionary statements must be substantive and tailored to the specific future projections, estimates or opinions in the statements which the plaintiffs challenge.  That cautionary language must be tailored to the forward-looking statement that it accompanies follows from the statutory requirement that cautionary language must warn of what "could cause actual results to differ materially from those in the forward-looking statement."
The Court held that cautionary statements were not "meaningful" because most consisted of "boilerplate" and those not "boilerplate" were misleading in light of historical facts.  Thus, the Court held that the "safe harbor" did not apply.
The Court described some of the "boilerplate" language that it held to be not meaningful:
 The 2006 Annual Report, referred to in the April conference call, stated sales could suffer if the Company failed [to] "develop, introduce and  achieve market acceptance of new and enhanced products," that it had to "maintain and improve existing products, while successfully developing and introducing new products," and could "experience difficulties that delay or prevent the development, introduction or market acceptance of new or enhanced products," as well as that competitors could "introduce superior designs or business strategies, impairing [the Company's] distinctive image and [its] products' desirability."
This holding is significant for institutional investors, since it means that defendants cannot invoke the protection of the PSLRA's safe harbor when, despite boilerplate cautionary language, their statements are nonetheless misleading.
Author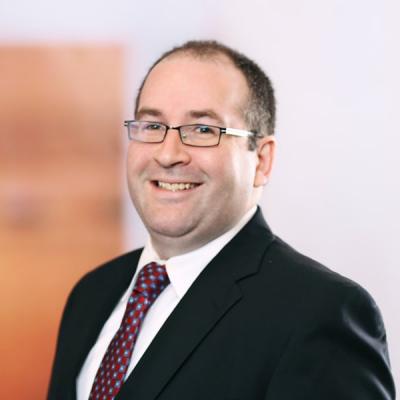 Joel D. Rothman is an attorney who handles commercial, securities, insurance, and employment litigation matters for Mintz clients. Joel advises institutional investors on securities class actions, represents shareholders in merger disputes, and counsels insurers in coverage disputes.