Treasury Wine Decision Confirms Shift in Class Action Closure Process
Recently, in Melbourne City Investments Pty Ltd v. Treasury Wine Estates Limited ("Treasury Wine"), the Full Court of the Federal Court of Australia considered a primary judge's class closure order which broke new ground in group action practice in Australia.  The Treasury Wine case is part of a growing trend in Australian securities litigation toward class proceedings similar to the U.S. model, where investors do not have to be a named plaintiff to participate in a recovery.  Rather, in this case, prior to the issuer and the representative plaintiff mediating the case, investors needed to "register" by submitting their transaction data.  When the case settled after mediation, those who registered could recover from the settlement fund, but those who did not register were shut out of the settlement.  Registering was not without risks, however, as the mediation could have failed.  Some investors may have feared that by submitting their transaction data they were exposing themselves to the defendants and potential discovery in the event the case did not settle.  However, the case did settle after mediation, and those who registered were rewarded.
In an effort to foster settlement, Australian courts often order class closures before settlement discussions.  Typically, group members were required to register their interest before any mediation took place, with any members who did not register being barred from sharing in any settlement or bringing their claims after settlement was finalized.  Before Treasury Wine, however, unregistered group members were also barred from sharing in any judgment if settlement was not finalized.  Thus, failing to register as a class member before a closure order issued had the effect of barring a group member's claims, whether or not settlement was achieved.
In Treasury Wine, the primary judge issued a class closure order that broke with this practice.  There, the judge ordered that any unregistered class members would lose their right to share in a settlement or bring their claims after settlement was finalized.  However, the judge ordered that if a settlement was not reached, unregistered group members could still participate in any subsequent judgment.
The judgment was appealed to the Full Court, which first considered whether the primary judge was correct in doubting whether the court could make this type of class closure order.  First, the Court noted that when Australia's Parliament enacted its representative proceeding statutory scheme (known as the "Part IVA regime" after Part IVA of the Federal Court of Australia Act), it "expressed a legislative intent to adopt an opt out rather than an opt in procedure."  Treasury Wine at ¶ 72.  The Court further noted that "[c]lass proceedings are intended to require little or no active involvement by class members and class members participate principally for the limited purpose of taking the benefit or suffering the burden of the findings made on common questions."  Id. at ¶ 73.
The Court noted that requiring a group member to proactively register in order to share in a settlement arguably clashed with the "opt out" nature of Australian class action claims, stating that "[i]t must be accepted that the requirement for class members to take active steps to 'register' in order to share in a settlement of a class action undercuts to some extent the opt out rationale underpinning the Part IVA regime." Treasury Wine at ¶ 72.  However, it found that the court's power to make a class closure derived from section 33ZF of the Federal Court of Australia Act, which states that "the Court may, of its own motion or on application by a party or a group member, make any order the Court thinks appropriate or necessary to ensure that justice is done in the proceeding."
The broad language of section 33ZF essentially allows the court to make any order that is necessary to facilitate justice.  The Full Court held that a class closure order falls under this provision, but "[t]here must be good reason to exercise the discretion to make a class closure order which may operate to deny the benefits of a settlement to class members who do not opt out and who do not take the active steps of registering."  Treasury Wine at ¶ 73. The Court further held that"if a class closure order operated to facilitate the desirable end of settlement, it may be reasonably adapted to the purpose of seeking or obtaining justice in the proceeding." Id. at ¶ 74. The Court recognized that the idea behind a class closure order is to allow the parties to know how many group members will share in a settlement, enabling the parties to base their negotiations on a known number of beneficiaries.  A class closure order also provides for finality, in that it assures the parties that if settlement is reached, they will not be subject to additional claims on the subject.  The Full Court held that these interests were sufficient to satisfy section 33ZF.
While the Full Court allowed that a class closure order can be proper in order to aid in the settlement process, it took care to note that not all class closure orders are appropriate.  Most importantly, it cautioned against issuing class closure orders that would bar group members from sharing in a judgment if settlement fell through.  It stated that "the facilitation of settlement is a good reason for a class closure order but, if settlement is not achieved, an order to shut out class members who do not respond to an arbitrary deadline is not." Treasury Wine at ¶ 76.  The Court noted various factors that judge's should weigh in determining the appropriateness of class closure:
Whether it is appropriate to order class closure is a question of balance and judicial intuition. The Court must take into account the interests of the class as a whole in requiring class members to take steps to facilitate settlement, and consider the surrounding circumstances including the point the case has reached, the attitude of the parties, and the complexity and likely duration of the case.
Treasury Wine at ¶ 79.  The Court found the closure order in this case appropriate because, among other things:
the order was made in circumstances where the trial of the case was imminent and the parties had agreed to mediate within three months, the proceeding was at a stage where the parties were in a position to realistically assess the prospects of victory or defeat, the lawyers for the applicant were experienced in class action litigation and able to assess whether class closure was in the interests of class members, and both parties considered that a class closure order should be made in order to facilitate settlement.
Treasury Wine at ¶ 80.
Hindsight has proven the Court's prediction that class closure orders of this type will facilitate settlement.  Once the class was closed in this case, TWE settled the matter, and those who registered have started to receive distributions.
The development of the framework articulated by the Court bears watching, particularly for institutional investors with large holdings in Australian issuers.  As this blog has mentioned previously (here and here), the Australian "continuous disclosure" regime may be beneficial to protect investors from fraud.  However, it appears that Australia's representative proceeding practice is evolving toward requiring institutions to carefully monitor "open class action" in Australia and register their claims in order to take part in any settlement.  Additionally, as in this case, investors may only have a few weeks to register their claims after the Court approves the class closure procedure.
Author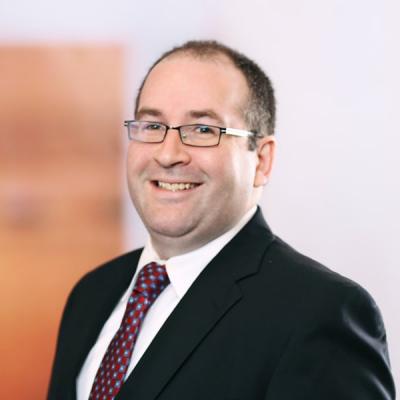 Joel D. Rothman is an attorney who handles commercial, securities, insurance, and employment litigation matters for Mintz clients. Joel advises institutional investors on securities class actions, represents shareholders in merger disputes, and counsels insurers in coverage disputes.