FCC to Facilitate Deployment of Small Satellites
The Federal Communications Commission has proposed adding an innovative regulatory regime to Part 25 of its rules to enable deployment of small satellite systems. The proposal is aimed at NGSO-like small satellite systems engaged in small-scale operations using spacecraft with short life expectancies. Eligible satellite systems could elect to use a new streamlined small satellite authorization process aimed at easier approvals and reduced regulatory burdens.
Traditional large commercial Fixed Satellite Service, Mobile Satellite Service and SDARS would not be eligible for these streamlined procedures.
Highlights of the FCC's Proposed Rules
General Licensing Terms
The proposed rules would:
Establish a 5 year license term, to begin when the first satellite is placed into orbit
Require deorbiting of all satellites in a system within the 5 year license period, with no license extensions possible
Not require replacement satellites
Spacecraft Characteristics and Certifications
The proposed rules would: 
Limit the size of spacecraft to no larger than a maximum mass of 180 kg
Require a showing that deployment and maneuverability strategies would protect the International Space Station
Not allow the release of operational debris
Require that spacecraft are assessed for the possibility of accidental explosions
Set the probability of a risk of collision with large objects at less than 0.001
Require spacecraft to be no smaller than 10x10x10 cm, to ensure trackability as space objects
Require spacecraft disposal via atmospheric re-entry, as well as certification that assessment indicates a casualty risk of zero
Require the ability of spacecraft to cease radio transmissions as a result of a command
Application Processing
The proposed rules would:
Exempt small sats from traditional processing round procedures

Coexistence with both current and existing traditional operators must be certified to demonstrate that the interference footprint is not inconsistent with any existing or planned services

Require use of application Form 312 and Schedule S

Certifications would replace most narrative statements

Establish an application fee of $30,000

Defers determination of annual regulatory fees to the next regulatory fee proceeding

Require a surety bond only if use of a license is postponed for more than one year after license grant
Technical Rules
The proposal:
Seeks comment on the ability of small sats to share satellite frequency allocations
Seeks comment on frequencies and bandwidth required
Seeks comment on sharing frequencies with federal users
Suggests use of specific frequency bands (137-138 and 148-150.05 MHz, 1610.6-1613.8 MHz)
Tentatively concludes that inter-satellite links be allowed on MSS frequencies (1.6 and 2.4 MHz)
The Commission also seeks comment about the applicability of the streamlined procedures to commercial lunar missions, and other non-earth orbiting missions, rather than limiting the procedures to earth-orbiting satellites.
Due dates for public comments on the proposed rules will be established soon.
Author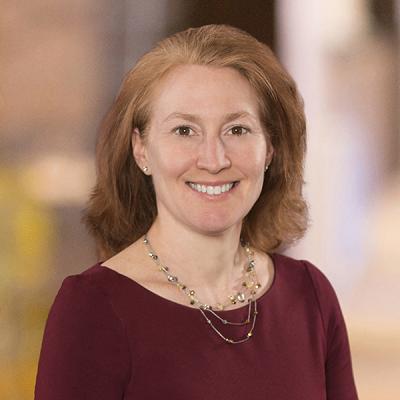 Laura A. Stefani is Of Counsel to Mintz, where she counsels clients seeking to bring new wireless technologies to market on regulatory issues. Her areas of focus include unlicensed and licensed wireless technologies, unmanned aircraft, satellite, medical devices, and the Internet of Things.