FDA's Drug Centers Release New Draft Guidance on Quantitative Info in Consumer-Directed Ads
In the first new guidance document from FDA in several years specific to the subject of direct-to-consumer (DTC) promotion of prescription drugs and biological products, the Agency is recommending that companies take additional steps to ensure that quantitative efficacy or risk information does not convey inaccurate information and does not have the potential to confuse consumers. The draft guidance defines quantitative efficacy and risk information as "information that numerically addresses the likelihood or magnitude of a drug's effectiveness or risks." FDA's advice on how to most clearly share this type of information should be considered by companies when developing any form of DTC promotional media, whether they are digital, broadcast, in traditional print format, or otherwise.
The Agency notes that the recommendations encapsulated in its new draft guidance for DTC promotion are based on current research findings on communicating health information. The following four discrete topics are addressed by FDA in the document:
Recommendations for presenting probability information in terms of absolute frequencies, percentages, and relative frequencies

Recommendations for formatting quantitative efficacy or risk information

Recommendations for using visual aids to illustrate such information

Recommendations for providing quantitative efficacy or risk information for a treatment group and a control group
Among other important and useful pieces of advice, the draft guidance recommends that companies display quantitative efficacy or risk information in specific numeric formats (for example, absolute frequencies or percentages; whole numbers; denominators with a base of 10) and with appropriate context. FDA points out that research findings suggest consumers don't understand relative frequencies such as "3 times as likely to experience a side effect," making it necessary to support those particular claims with additional context. Visual representations of efficacy or risk have also been found to improve consumer comprehension of numerical values, the draft guidance notes, but an appropriate design must be selected to ensure a visual aid's effectiveness. It also recommends that firms include quantitative efficacy or risk information about the control group whenever such information is provided for the treatment group in DTC promotional materials.
This FDA draft guidance was released to the public on October 16, 2018, just one day after the Administration's proposed rule to require certain drug price information to be disclosed within DTC broadcast ads for human prescription drugs and biologics (which we blogged about here).  Although there is likely no direct relationship between the two agency actions, and FDA has not been tasked with implementing the drug price transparency rule (which was proposed under authorities granted to its sister agency CMS), it is somewhat curious timing in light of the fact that FDA's commissioner indicated earlier this year that his agency was examining the possibility of drug price disclosures in DTC ads. It may be worth noting that the draft guidance advances one of the same policy arguments as is articulated throughout the CMS proposed rule regarding consumer empowerment – in this case, FDA's policy position is that incorporating quantitative efficacy or risk information into DTC promotional materials for prescription drugs and biologics gives consumers more precise information that "consumers can use to form more accurate perceptions about the drug." It is also interesting to note that on the same day it issued this draft guidance, FDA also released multiple information collection requests relating to new research studies relating to various aspects of prescription drug promotion. 
The draft guidance, entitled "Presenting Quantitative Efficacy and Risk Information in Direct-to-Consumer Promotional Labeling and Advertisement," was developed by the Office of Prescription Drug Promotion, which sits within the FDA Center for Drug Evaluation and Research (CDER), in conjunction with the Center for Biologics (CBER) and the Center for Veterinary Medicine (CVM) – thus notably omitting the FDA Center for Devices and Radiological Health (CDRH). This is not always the case for promotional and advertising-related guidance documents because many principles governing the promotion of FDA-regulated products apply across the board, e.g., the prohibition on product labeling that is "false or misleading in any particular." The guidance document does not provide an explanation for the lack of involvement by CDRH nor does the notice of availability published in the Federal Register. But it seems possible that device companies could also be seeking ways to truthfully and accurately convey similar quantitative information in their own advertisements and other promotional materials, so it will be interesting to monitor stakeholder comments on the draft document and whether its scope ultimately is expanded to include medical devices or if CDRH issues its own separate guidance on the topic.
To be considered while the Agency is working on a final version of the guidance, comments should be submitted to docket number FDA-2018-D-2613 by December 16, 2018. 
Author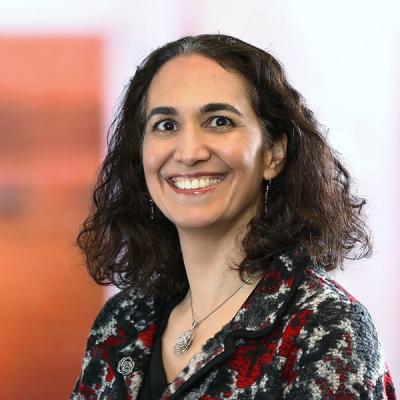 Joanne counsels global clients on the regulatory and distribution-related implications when bringing a new FDA-regulated product to market and how to ensure continued compliance after a product is commercialized.