Telemedicine Platform Recalled Over Failure to Obtain Pre-Market Clearance or Approval from FDA
On August 8, 2019, FDA issued a notice on its medical device recall database stating that a company called Opternative, Inc. had initiated a recall for the Visibly Online Refractive Vision Test, a software application offered directly to consumers. This recall represents a recent example of FDA taking enforcement action against a telemedicine software company that ultimately resulted in removal of the app from commercial distribution.
Background on the App and FDA's Enforcement Action
Opternative (which had changed its name in December 2018 to "Visibly") developed a telemedicine platform that allowed users to take an eye exam at home using a smartphone and a computer. The user would then upload the results so that an ophthalmologist or optometrist could review them and issue a new prescription to the user for glasses or contact lenses. The American Optometric Association (AOA) strenuously lobbied FDA to take enforcement action against this product, arguing that the software's functionality that led to new ophthalmic prescriptions based on results from an online, unsupervised eye exam required formal FDA review to determine safety and effectiveness.
In October 2017, FDA issued a Warning Letter to Opternative asserting that the online vision test was a medical device, and due to the company's failure to seek FDA approval or clearance prior to commercializing the software, the device was therefore adulterated and misbranded. The Warning Letter directed the company to "immediately cease activities that result in the misbranding or adulteration" of the software device, including by terminating "commercial distribution of the device through [its] online website." However, the company apparently continued to market its app and even changed its name from Opternative to Visibly because, in the words of the company's founder and Chief Science Officer, the "previous company name, Opternative, carried a negative connotation in the eye care industry and positioned the brand as an existential threat to optometrists." Indeed, the Internet Archive shows that Visibly offered the Online Refractive Vision Test app through its website until the recently announced recall was first initiated in May 2019.
Why, Exactly, Was the Visibly App Adulterated and Misbranded?
FDA generally regulates software medical devices according to the standard risk-based classification hierarchy (i.e., from Class I, least risk, to Class III, highest risk). However, the agency has also released a Mobile Medical Applications (MMA) guidance to help clarify the types of software app functionalities that are (i) the subject of FDA's regulatory focus, (ii) not regulated, or (iii) subject to enforcement discretion. The MMA guidance suggests that apps intended to store information for later review by a health care professional or to provide a means for patients and health care professionals to interact and communicate, which are standard elements of telemedicine platforms, are either under enforcement discretion or not regulated as medical devices. Consistent with this guidance, FDA has taken a relatively hands-off approach to software apps that store user data for the purpose of presenting that data to a licensed health care professional for consideration, since the health care professional ultimately determines how to use (or not use) the data.
However, as the Visibly case illustrates, FDA's hands-off approach ends when the software app becomes a diagnostic tool. To effectively and properly classify a software product, one cannot focus solely on the generic data storage, transfer, and communication platform functionalities. Rather, one must also look at the software functionalities that are the focus of FDA's regulatory oversight, which include apps that transform a smartphone or computer into a regulated medical device through the use of attachments, display screens, sensors, or other functionalities that are similar to those of other regulated medical devices.
The Visibly Online Refractive Vision Test app was a diagnostic test because its parameters were determined by the software manufacturers, and the test was not observed or administered by a licensed ophthalmologist or optometrist to ensure accuracy of the results. Unlike other telemedicine apps in which the health care professional can request specific pieces of information that will aid in a diagnosis and treatment recommendation, the Visibly app apparently provided the sole reference point of information on which an ophthalmologist or optometrist would base a patient-specific prescription. Even though the results of the test were reviewed afterwards by an ophthalmologist or optometrist, FDA considered the Visibly app to be presenting a risk to patients due to the minimal involvement of a health care professional, thus rendering the app a medical device requiring FDA clearance or approval prior to commercialization.
What Does This Mean for Other Telemedicine Software Developers?
The story of Visibly's Online Refractive Vision Test app is an example of the attention that telemedicine software platforms are receiving from both professional organizations and government regulators. As previously mentioned, soon after the product's release, the AOA came out against the Visibly app and complained to state lawmakers and FDA that it was detrimental to patients. In response to such lobbying, states such as South Carolina have passed laws banning online, software-based eye exams. And FDA issued the Warning Letter that led Visibly, eventually, to take its app off the market. Although advances in telemedicine technology are generally welcomed by the health care industry, software apps touting telemedicine capabilities are increasingly being scrutinized by diverse sets of stakeholders. Health care professionals and regulators alike have an interest in ensuring that such products do not introduce significant risk to patients by purporting to provide diagnostic information or treatment recommendations that substitute for a health care professional's judgment or that reduce the health care professional's ability to review and interpret patient symptoms independently.
The Visibly saga serves as a reminder that telemedicine software developers should take care to examine every functionality built into their software platforms to determine the associated risks and to consider all applicable regulations and guidance when assessing whether FDA will consider any one of them as making the product a medical device.
Authors
Benjamin advises pharmaceutical, medical device and biotech companies on the FDA regulatory process to identify the correct regulatory pathway, assisting with FDA communications and strategy.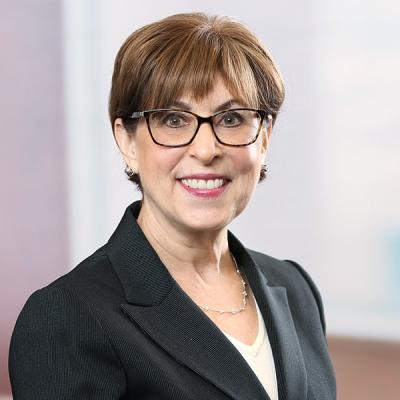 Ellen provides strategic advice to health care providers, investors, and start-ups on telehealth initiatives as well as the traditional practice of medicine across multiple states.