GAO Report Sheds Light on Drug Manufacturers' Expanded Access Programs
Out of a sample of 29 non-representative drug manufacturers surveyed earlier this year, 23 had publicly posted policies related to accessing their investigational drugs outside of the context of formal clinical trials, according to the General Accountability Office (GAO). Of those 23 company policies, GAO reports that 19 of them stated that the manufacturer would consider individual requests for expanded access to their drug candidates, while the remaining four companies stated that such requests would not be considered at the present time. Moreover, approximately half of those companies who would be open to meeting a patient's request for expanded access also noted expressly in their policies that additional procedures would need to be followed, including review of the request by the Food and Drug Administration (FDA) and an institutional review board (IRB). The GAO study – released on September 9, 2019 – was conducted in response to a congressional mandate (included in the FDA Reauthorization Act of 2017) for the investigative body GAO to review the agency's actions to facilitate patient access to investigational drugs.
GAO's findings are informative as more and more drug developers move past early-phase clinical trials and become subject to the provision added to the law in December 2016 as part of the 21st Century Cures Act. Specifically, language added to the Federal Food, Drug, and Cosmetic Act requires biopharmaceutical companies to have publicly accessible expanded access policies for drugs that are being developed for serious or life-threatening conditions once the drug candidate has made it through Phase 1 safety trials. At the same time, drug developers are under increasing pressure from patient advocates, especially following enactment of the 2018 Federal "Right to Try Act," to make their investigational drugs available in specific circumstances outside of patient-protective expanded access programs (FDA's webpage on the Right to Try Act is available here).  
The new GAO report sheds light not only on the content and scope of some drug developers' expanded access policies but also examines industry perspectives on FDA's efforts to encourage broader clinical trial eligibility criteria and to educate stakeholders about both expanded access and the Federal Right to Try Act. Readers who are interested in the challenges associated with balancing access to investigational drugs with the need to collect robust clinical trial data to demonstrate the safety and effectiveness may want to review the full GAO report. Incidentally, study researchers note that the agency was planning to release proposed regulations in September 2019 to implement the Right to Try Act's requirement for manufacturers to submit an annual summary to FDA about any investigational drugs they provide to patients under this pathway. As of the date of this blog post, however, these proposed regulations do not appear in the Office of Management and Budget's regulatory review database as being currently under review or as having been completed in the last month. Accordingly, biopharmaceutical companies that have been responding to patient requests for investigational drugs under the Federal Right to Try framework and outside of FDA's expanded access programs may need to wait a bit longer for those proposed regulations. In the meantime, as this most recent GAO report on investigational new drugs highlights for stakeholders, there is plenty of other work to be done.
Author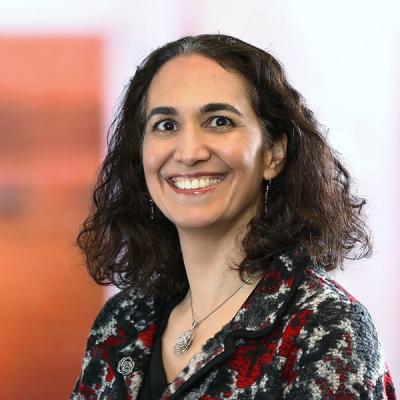 Joanne counsels global clients on the regulatory and distribution-related implications when bringing a new FDA-regulated product to market and how to ensure continued compliance after a product is commercialized.