Coronavirus Relief Bill Includes Surprise Addition: OTC Monograph Reform Bill Becomes Law
As a follow up to our recent blog post, FDA User Fees: Highlights from FDARA & Our Forecast for the Next Round, President Trump signed the bipartisan over-the-counter (OTC) monograph reform bill into law on March 27, 2020.  The passage of the OTC monograph reform bill is a surprise addition into the Coronavirus Aid, Relief, and Economic Security Act (CARES Act), the third COVID-19 stimulus bill enacted since the pandemic began. The reform legislation represents the first significant update to federal oversight of OTC drug products since 1972. It enables the Food and Drug Administration (FDA) to quickly respond to safety concerns and keep pace with innovation in hopes of protecting consumers from unsafe drugs and permitting manufacturers to market new products more expeditiously. 
The OTC reform bill signed into law is the same bill passed by the Senate in 2019, which implements a user fee associated with OTC monograph drug facilities. Any drug facility identified as an OTC monograph drug facility on December 31 of the fiscal year or at any time during the preceding 12-month period will be assessed an annual fee. FDA's authority to assess and use OTC monograph fees begins in fiscal year 2021 (which kicks off on October 1, 2020).
Aside from implementing user fees related to OTC monograph drug facilities, the OTC user fee provisions ensure that FDA can approve OTC medicines without going through the full notice and comment rulemaking (as the historical administrative process for new OTC drug ingredients required).  In addition, the OTC monograph reform bill incentivizes companies to create innovative OTC drug products, which allows for 18 months of exclusivity for innovative OTC ingredients to reward a return on the developers' investment.
Finally, the bill requires FDA to provide an annual update to Congress regarding the agency's progress in evaluating certain pediatric indications for cough and cold OTC monograph drugs for children under the age of six.
With the passage of this bill into law, FDA hopes to streamline the regulatory system advancing safety and innovation in the OTC drug market, as noted in a statement issued by the agency on March 30, 2020. Specifically, the statement noted that "the FDA is committed to using these new tools to promote innovation and improve the safety and effectiveness of OTC monograph drugs – including products like hand sanitizers and acetaminophen, which are so critical to the public health emergency we face right now." The FDA intends to continue to provide updates as it implements this important and expansive reform law.
Author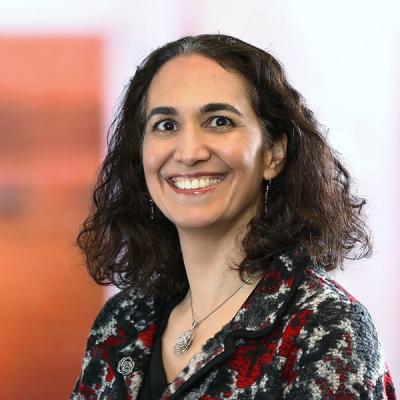 Joanne counsels global clients on the regulatory and distribution-related implications when bringing a new FDA-regulated product to market and how to ensure continued compliance after a product is commercialized.