Decreased Privacy in the Visa Application Process
On June 1, 2019 the Department of State (DOS) announced that it would immediately begin requiring visa applicants to the United States to provide additional personal information on U.S. visa applications, including social media information, and all email addresses and phone numbers used over the prior five year period.  Up to 15 million visa applicants around the world could be affected by these new questions on the visa application forms. 
The mid-2019 roll-out of the revised visa application forms DS-160 (nonimmigrant visa application) and DS-230 (immigrant visa application) follows an announcement DOS had made in March, 2018 in a proposed rule published in the Federal Register of its intention to expand the questions to be asked of visa applicants.  The original announcement was met with great concern from organizations and stakeholders, decrying the invasiveness of these new questions and questioning the government's underlying intention in requiring this additional information.
In rolling out the revised application forms,  DOS has disregarded the warnings and concerns voiced by the public about the collection of this personal information by the U.S. government.
There is indeed legitimate cause for concern about the collection of this information in the visa application process.  First, it will likely cause a chilling effect  resulting in a further decline in U.S. visa applications and visa approvals , which have already dropped significantly  over  the past two years.  There are several reasons why people may choose not to apply for a visa due to these new questions.  The first is that getting an answer wrong, even accidentally, could have serious adverse consequences for a visa applicant, including being accused of misrepresentation, which is a ground of inadmissibility to the U.S.  Risk-averse people will be inclined to avoid such a risk by simply not applying for a visa to the U.S.   Second, many people value their privacy and do not feel comfortable sharing social media information.  After all, many social media sites have private settings.  Yet, if they want to come to the U.S., people will now have to acknowledge whether they have social media accounts with sites such as Facebook, LinkedIn, Twitter, Instagram, etc.  There will be attrition due to self-selection of people declining to apply for visas to guard their privacy.
Having access to social media information may cause some visa officers to make incorrect assumptions about certain applicants and improperly deny applications for discriminatory or other improper reasons.  Many people post innocuous statements using slang or relaxed language in their social media accounts and these innocent statements can and have been misinterpreted by the government,  resulting in improper denials of visas or  entry to the U.S..   Furthermore, since DOS shares information with the Department of Homeland Security (DHS) and other law enforcement agencies, there is added potential for a wider discriminatory impact, especially because the dragnet of information collected extends well beyond the visa applicant, to family members, friends, and acquaintances.
Finally, since visa programs often work in a reciprocal manner between countries, it may  not be long before other countries follow the lead of the U.S. and begin requiring visa applicants, including U.S.  citizens, to provide similar information on their visa applications.
Author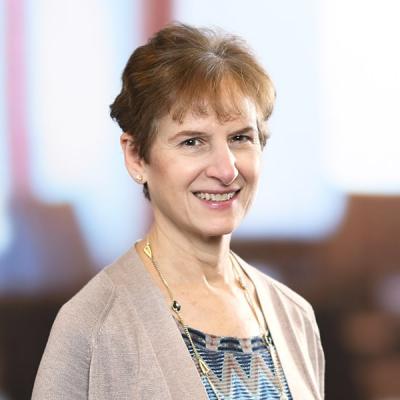 Member / Founder and Chair Emeritus, Immigration Practice
Susan J. Cohen is Chair of Mintz's Immigration Practice and a nationally recognized Immigration lawyer. She helps corporate clients manage immigration challenges. Susan is an American Immigration Lawyers Association (AILA) member and she's contributed to state and federal immigration regulations.